Subaru WRX STi Final Edition 2018 review
Just 150 units of the Subaru WRX STi Final Edition will be sold in the UK, but buyers will receive a feisty four-door
Find your Subaru WRX STi
Offers from our trusted partners on this car and its predecessors...
Or are you looking to sell your car?
Advertisement
The WRX STi may well look outdated compared to the current crop of highly talented hot hatchbacks but its departure – signalled by this Final Edition – is a sad thing. It brings to an end nearly 25 years of heritage, and it closes the book on a Subaru that petrolheads love. The WRX STi is the type of car that doesn't fit with the brand's current ethos, and for this reason we have no doubt all 150 cars will be snapped up and become collectors' items.
For a good number of people, the name Subaru means only one thing: a flash of metallic blue through a copse of trees, a car decked out in lurid yellow cigarette advertising, gold wheels and the names McRae, Burns or Solberg on the back windows. But it's now time to consign that to the history books because that's the Subaru of yesteryear, destined never to return again.
The car you see before you brings down this curtain. As the name implies, the WRX STi Final Edition is the very last road-going offspring of a gold plated world rallying dynasty that first started back in 1994 with the Impreza Turbo. While Subaru hasn't been competing on the world stage for over a decade and the WRX STi hasn't worn an Impreza badge for nearly as many years, the car has been our last remaining link to that halcyon time where Subaru ruled the rallying roost.
In contrast to that 1990s fame this generation of the performance saloon has been a rather quieter affair. The WRX STi has been under the radar (and the microscope) since its launch in the UK in 2014 – particularly so against a crop of recently arrived high-power hot hatches from the likes of Volkswagen, Honda, Ford, Mercedes and Audi.
Happily, Subaru isn't going to quietly kill off its halo car without some sort of last hurrah. The WRX STi Final Edition gets standard blue paint, new 19-inch wheels housing larger six-pot Brembo brake callipers painted highlighter yellow, tweaks to the damping and little 'Final Edition' badges on the front doors.
Inside, the 'Final Edition' is repeated on the centre console, while part leather and alcantara heated bucket seats are also included. Standard kit has been boosted with the infotainment screen now featuring a reversing camera and DAB radio but, strangely, not sat-nav.
Even though this is a run-out version Subaru has amazingly decided to give the WRX a facelift just for this car. At the front there's a whole new bumper with different air intakes, while the standard active LED headlights that move with the steering incorporate new c-shaped running lights.
But the biggest change of all is to the four-wheel-drive system. The Driver's Control Centre Differential – or DCCD – is now completely electronic (before it was mechanical and electronic). Now you can adjust how aggressive you want the diff to be with a little rocker switch just by the gear lever. DCCD can now distribute the STi's torque faster with a 41 per cent/59 per cent front/rear split, too.
This is no normal, tarted-up run-out special then, but elsewhere it's same old WRX STi. With no changes to the 296bhp 2.5-litre flat-four engine, the 0-62mph sprint remains at 5.2 seconds – sedate compared to the Ford Focus RS (4.7s) and Audi's RS 3 Saloon (4.1s). The drive is still fed through a six-speed manual gearbox, too.
Partnership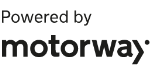 Need to sell your car?
Find your best offer from over 5,000+ dealers. It's that easy.
If anything the STi feels faster than that 0-62mph time. You have to work the flat-four hard to get the best from it, so it's quite old fashioned in this respect when compared with one of VW Group's ubiquitous and torquey 2.0-litre turbos. A high biting point on the clutch and a notchy gearbox make the STi cumbersome and frustrating at low speeds, but rev the engine past 4,000rpm and it comes alive. This whole pantomime makes it feels faster than a VW Golf R, but also a good deal less refined.
There's none of the Volkswagen's consistent and well weighted steering either. Turn into a corner and you're immediately struck by the STi's lightness and aggressive self-centring. Match this to the engine's frantic character and it can make for a slightly nervous sensation. But once you learn to trust the setup the WRX STi actually feels pleasingly responsive.
The Subaru claws the road tenaciously, but attack a bend a little too quickly and the nose will wash wide – a small lift-off the throttle cures that, but on the whole the symmetrical four-wheel-drive system is astonishingly adept. While a more modern hatchback's all-wheel-drive setup is trying to work out which wheel needs the power, the WRX has already sprinted away.
Still, combined with the uncompromising ride and a cheap feeling interior covered in dated digital displays and organised in a most haphazard way, the WRX STi feels quite a few steps behind its polished rivals. But while those cars are easier to drive and flatter in a clinical way, the Subaru is from an era where the driver is more in charge. While cars like the VW Golf R feel like fast versions of a run-of-the-mill hatchback, the STi genuinely still feels like a rally special.
Die-hard fans may say this generation of the WRX STi is not quite as raw as the original Impreza, but compared to composed and refined hot hatch competition, it's feistier and more frantic. With only 150 cars for the UK it's sure to be a collector's item, and a special one at that.