New Ford Focus vs used Mercedes A-Class
Can a used Mercedes A-Class beat a new Ford Focus?
This year has seen a severe drop-off in new-car production. In July 2021, UK car manufacturing hit its lowest level since 1956, but this isn't an issue confined to our shores. A worldwide chip shortage has seen many of the big brands throttling back on production, and in some cases demand is beginning to outstrip supply, with these parts delays causing customers to wait for their new-car purchases.  
As a result, the used-car market is flourishing. There's a plentiful choice of low-mileage two and three-year-old models, and while you might lose some of the original maker's warranty cover, you could buy a vehicle where someone else has taken the biggest hit of depreciation. Crucially, you could drive away in a car the same day, and even grab a premium brand for mainstream cash. 
To illustrate just what you can get for your money, we've taken a look at two of the most popular five-door hatchbacks on the road; cars that were pitched at very different price points when new. The Ford Focus has consistently been one of the UK's biggest new-car sellers, but slip into the used market and a similar sum will net a Mercedes A-Class. Both are available for less than £25,000, so is it worth waiting for a new car, or is the lure of that badge and instant gratification too much to resist? We compared them to find out, and explored similar rivalries in the family and luxury SUV classes, plus two four-door coupés.
Ford Focus
| | |
| --- | --- |
| Model: | Ford Focus 1.0 MHEV ST-Line Edition |
| Price: | £24,665 |
| Engine/Power: 1 | 1.0-litre 3cyl turbocharged MHEV, 123bhp |
| Tramsmission: | 6-speed manual/fwd |
| 0-62 mph: | 10.0 secs |
| Top speed: | 124mph |
| Economy: | 54.3mpg/11.9mpl |
| C02: | 119g/km |
The Ford Focus might no longer sell in the vast numbers of its heyday, but we know that there's still lots to admire. Here, we're testing a 1.0-litre mild-hybrid EcoBoost petrol with a manual gearbox in ST-Line trim. Before options, it costs £24,665.
Design and engineering
The fourth-generation Focus was released in 2018, the same year that its opponent here also made its debut. To lift it beyond its predecessor, Ford introduced much-improved technology, more interior space and, more recently, electrified drivetrains in the form of mild-hybrid tech. 
We're driving an MHEV in this test. The system can recover energy when slowing down, store it in a small battery, and then use it when accelerating to take some load off the petrol engine, reducing fuel consumption. 
The engine is very familiar. The 1.0-litre three-cylinder EcoBoost unit has been in service since the launch of the previous Focus, producing 123bhp and 200Nm of torque here. The suspension layout is largely similar to the Mercedes', which means there's MacPherson struts up front and a torsion beam at the back.
Inside, the Focus is neatly laid out and the finish is okay, but even by the standards of its class it isn't particularly premium-feeling, especially compared with the A-Class. The driving position is excellent, though, with both the driver's seat and the steering wheel offering plenty of adjustment. 
Driving
The Focus has always had a reputation for sharp handling and a sophisticated ride, and this model is still very capable. It feels significantly lighter over the nose and therefore more agile than the Mercedes. The steering is a little lighter than the A-Class's, but the weight feels more natural. Although the Focus remains flat through the corners, it feels more forgiving, too, giving you great confidence along a twisty road; the Ford's chassis shrugs off the worst of the bumps so that it's easy to develop a smooth flow.
Partnership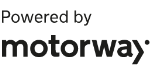 Need to sell your car?
Find your best offer from over 5,000+ dealers. It's that easy.
The engine is down on power compared with the Mercedes, and that really shows against the clock. Officially, the Focus covers the 0-62mph dash in 10 seconds, which is two seconds down on the A-Class. 
Before the turbo comes on song, the Focus's engine feels a little lethargic, too, so if you want to pull out of a junction without bogging down, you need to register a few more revs than you might first expect. Once on the move, however, performance is adequate, the clutch is light, and the six-speed manual gearbox has a slick shift.
The engine's three-cylinder layout means that there's a little more vibration than from the A 200's four-cylinder unit, but the trade-off is that the Focus is more muted under hard acceleration than its rival here.
Practicality
The Focus is a more usable load carrier than the A-Class. While the 375-litre boot volume is 25 litres up on the Mercedes', the opening itself is wider and lower, so it's more useful when loading or removing heavy or bulky items. 
Both have a rear bench that folds flat; the Ford's seats drop in a 60:40 split, but the Mercedes has a more versatile three-way fold. However, the Focus offers much more space with them folded; the 1,345-litre volume is usefully larger than the A-Class's 1,200 litres. The Focus is also offered as an estate for an extra £1,180 over the model seen here.
Running costs
Part of the appeal of choosing used over new is that you might save a bit of cash, and based on representative finance payments offered by both brands, that's proved here if you find the right car, highlighting how buying nearly new can be a big benefit, especially at the moment. 
Monthly prices on a used car will be dependent on spec and mileage. On the new Focus, thanks to a £1,000 deposit contribution and decent interest rates, PCP deals for the Ford are competitive. Place a £2,500 deposit on a three-year agreement with a 12,000-mile annual limit, and the Focus in these images comes to £336 per month. If you're willing to go without an auto gearbox, we found a 10,000-mile A 200 AMG Line manual priced at £20,500, which worked out at £325 a month with the same deposit.
Ownership
When it comes to owner satisfaction, Mercedes fares much better as a manufacturer than Ford. In the latest 2021 Driver Power survey, the German brand ranked 13th overall – only an average result, but still better than Ford's disappointing 25th-place finish. Its dealer service was rated better in our 2021 poll, with a ranking of 12th, but that's still behind Mercedes, which came ninth out of 21 manufacturers.
Testers' notes
"One sign of the Mercedes's premium quality is the finish inside the cabin. Cool metal and leather-effect trim combines with the slicker infotainment set-up to deliver a more upmarket image than the Ford."
Mercedes A-Class
| | |
| --- | --- |
| Model: | Mercedes A 200 AMG Line |
| Price: | £23,500 |
| Engine/Power: 1 | 1.3-litre 4cyl turbocharged, 163bhp |
| Tramsmission: | 8-speed auto/fwd |
| 0-62 mph: | 8.0 secs |
| Top speed: | 140mph |
| Economy: | 46.3mpg/10.2mpl (WLTP) |
| C02: | 138g/km |
Dipping into the used market means that, depending on mileage, specification and condition, you can be a little more creative with your budget. 
For a similar price to the brand-new Ford Focus we found two cars for sale at Mercedes-Benz Ipswich; the 69-plate A 200 d AMG Line Executive in these pictures, and its petrol counterpart, the A 200 AMG Line, which we have lots of experience of and have matched to the Focus on spec. At the time of going to press, they were for sale at £25,490 and £23,490 respectively.
Design and engineering
While the Focus has long ranked among the top sellers in the UK, the swell in popularity of tempting PCP finance deals in recent years has seen premium models like the A-Class surpass even the Ford.
In 2021 to date, the entry-level Merc is the most popular car on BuyaCar.co.uk, and ranks fourth in the sales charts behind only the Vauxhall Corsa, Ford Fiesta and Volkswagen Golf, while the Focus isn't currently in the top 10.
The A-Class is available with a very wide range of powertrains, with two of the best bookending the range: the least powerful A 180 d 1.5-litre diesel and the fire-breathing Mercedes-AMG A 45 S hyper-hatch. This is possible with the Ford range too, however mid-spec turbo petrols are most popular, so the 161bhp 1.3-litre A 200 model is the closest competitor to the Focus, aligning sweetly when it comes to price on the used market, too, even if it is more powerful. 
You can find used examples that have covered less than 12,000 miles, so with relatively little use we wouldn't expect to find any signs of wear or rattles in the cabin. Fortunately, that was the case with our car. Ignore the odometer and it could quite easily have been passed off as a brand-new car.
Driving
The refinement of the A-Class's engine disappoints. Push the 1.3-litre turbo unit hard, and it sounds harsh and quite unpleasant compared with the Ford, even if there is a little less vibration. But performance is great and the stronger acceleration means it doesn't need to be worked as hard. 
One benefit of buying used is that this engine is linked to a slick seven-speed dual-clutch automatic gearbox that is usually a more expensive option when new. Manual gearboxes are fine, but are very rare on the used market.
Wind noise is very well suppressed due to an exceptional coefficient of drag of just 0.25Cd. Combined with surefooted stability at higher speed, the Mercedes makes an excellent motorway cruiser for a family hatch, with one exception. Compared with the Ford, road noise is a little too grumbly, especially on versions equipped with larger wheels. 
Practicality
Inside, the A-Class has 5mm less rear headroom than the Ford, and its cabin is 23mm narrower at shoulder height. The biggest difference is in legroom though, where the Mercedes has roughly 80mm less space than the Focus. There's a much larger hump in the centre of the floor, too, 
Testers' notes
"Both cars are great for audio fans. Go for the optional set-ups – Burmester in the Mercedes, B&O in the Ford – and they're among the best-sounding hi-fi systems for the money."
First place: Ford Focus
From almost any rational point of view the Focus is the better car. Even putting aside the fact that you're buying new for the same cash, it rides and handles better than the A-Class, it's more spacious and should be cheaper to run. The Merc will depreciate slower if you're buying with cash, but few people buy a new car this way.
Second place: Mercedes A-Class
Factor in emotive opinions and the decision becomes much harder. The A-Class offers stronger performance, its interior tech is much slicker, and the bottom line is that it just feels more special, and that's before you factor in the more desirable image. We wouldn't blame you for seeing what used models a Merc dealer has.