Ford GT - best supercars
Born on the racetrack and modified to meet road regulations, the new Ford GT is one of the most exhilarating cars on the road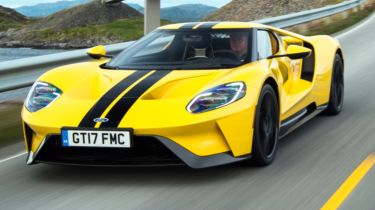 The car designed to celebrate Ford's 1966 Le Mans win with the legendary Ford GT40, is worth a celebration of its own. The car was first revealed at the Detroit show in 2015, and Ford opened and closed the order books in no time at all. With 6,500 applicants, and a production run limited to around 250 cars per year, the Ford GT was immediately oversubscribed!
Look at the spec, and you'll understand why. Apart from stunning design that looks modern while channelling plenty of classic GT40 cues, the car features carbon fibre construction and is powered by a twin-turbo 3.5-litre Ecoboost V6, producing 638bhp.
Other key Ford GT features include a carbon fibre tub and body, racing inspired suspension, dihedral lifting doors and active aero. The top speed is a whopping 216mph.
Top 10 best supercars 2021
Ford GT