New HiPhi X review
Chinese 'LuxTech' brand HiPhi is heading to Europe with the radical all-electric 'X' SUV but will it be a worthwhile trip?
Find your HiPhi X
Offers from our trusted partners on this car and its predecessors...
Or are you looking to sell your car?
Advertisement
Verdict 
Having spent some time in the HiPhi X we're as excited about the future for this Chinese 'LuxTech' brand as we were when we first met the HiPhi team in Shanghai. The X is a fine first shot at the luxury SUV space with enough points of difference to attract buyers. Quality isn't quite up to scratch and the ride is a bit firm, but if you like your tech and – as more and more EV buyers seem to – want something different to the norm, we can see plenty of appeal in the first HiPhi model.
Of all the brands we saw for the first time at this year's Shanghai Auto Show, HiPhi was one that impressed us most. Like so many of its compatriot car companies , the speed of its arrival is shocking by western standards. HiPhi's parent firm, Human Horizons, was founded in 2017 and launched in 2019 with a three-point strategy around smart cars, smart cities and smart transportation.
This, its first car, was first seen in October 2020 with the first customer delivery a little over six months later. Now it's on sale in Europe with right-hand drive cars just a couple of years away.
But it's HiPhi's different approach to luxury cars that impressed us, as it has Chinese buyers – already HiPhi is the best-selling luxury electric vehicle in China with 24 per cent market share. Chinese buyers, it seems, like HiPhi's invention of the LuxTech segment, blending luxury and technology in a futuristic-looking package.
The HiPhi X, though, is more than just some fancy doors and trick lights. It's a smart looking thing that hides its SUV bulk well, while we like the depth of thinking behind the car – and it's engineering – that lays down a real challenge for existing luxury brands.
Behind the engineering is Brit Mark Stanton, former JLR engineering boss, who's making sure the cars have a luxury feel. And by and large the HiPhi X does – although HiPhi's other current model, the HiPhi Z, feels slightly more fettled to Western standards.
The X, though, is a luxury SUV aimed at everything from the Mercedes EQS SUV and BMW iX to the Tesla Model X. And like the Tesla, it has an interesting party trick.
Getting in to the back of the car could not be easier thanks to a roof panel that lifts up as the rear-hinged back doors swing open – all powered of course. That means you hold your head up high as you literally step into the back of the car (or in to row three on six-seater models) and plonk yourself down on one of the two rather comfy captain's seats – the HiPhi X will only seat four or six.
You can choose not to let the roof 'wings' open, and there are rain sensors to make sure you're not going to get wet anyway, plus anti-pinch sensors for safety. In fact, there is a total of 562 sensors in the car – including face recognition to unlock it.
Partnership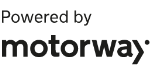 Need to sell your car?
Find your best offer from over 5,000+ dealers. It's that easy.
The back seats sit higher than the fronts for cinema-style seating that yields a better view, and come with electric adjustment, a massage function and enough space to be able to recline and raise your feet. A fridge in between the seats slides open to reveal – in our case – champagne and glasses.
What's missing, though, is the finest details that make the best luxury cars feel so special – the X feels premium, but not luxury. From the quality of the materials to the interior design, there's still a bit for HiPhi to learn from the established players.
It does smell nice, though, with a selection of onboard fragrances that can be discretely wafted through the cabin, And there are screens galore inside as you might expect. 
There's the obligatory large 16.9-inch central touchscreen that is overloaded with information, another large screen to keep the passenger entertained (and which isn't visible to the driver), a slim 14.6-inch screen ahead of the driver, a digital rear-view mirror (which is better than the slit-like view out of the back window) and a 12.8-inch full-colour head-up display. Claimed class-leading HiPhiGO voice control is supposed to take the stress out of the complex displays and the touch pad controls.
Underneath the car is HiPhi's own platform dubbed H-SOA – Service Orientated Architecture – with a 97kWh battery pack, enough to give an estimated range of around 300 miles. And in spite of the car's bulk (it's footprint is slightly bigger than a Range Rover's) and weight, it'll get from zero to 62mph in 3.9 seconds with a 124mph top speed.
The X's size is well disguised on the move, though, thanks in no small part to rear-wheel steer that will adjust the back wheels by ten degrees giving a turning circle of just 11.6 metres.
HiPhi Pilot uses 24 of the car's sensors to do some of the driving for you, while there's a feast of driver assistance systems, each with their own initialism, to keep you safe.
When you do drive yourself, the car feels reasonably agile when you turn the wheel – and the steering is nicely direct, if lacking a little in feedback – while body movement is well controlled. The brakes on our car felt a little soft – we'd prefer a more instant, sharper feel – and the ride quality was also firm on the German roads of our test route, especially with the car in Sport mode. 
That doesn't bode well for the UK's roads, especially as our car rattled a bit around the doors – a common problem on cars with a frameless door design; they look great, but there's a reason most cars have frames around their side windows.
There's no doubting that performance, though, which is as intoxicating as ever in an electric car, quite when it needs to be and without some of the silly sounds other brands seem to insist on.
Instead, the HiPhi X can have some fun in other ways – notably the clever matrix headlights that can project text, pictures or video in front of the car. 
The headlights are supported by intelligent interactive lighting panels at the front and back which can be used to indicate what the X is about to do or even convey emotions like heart shapes or thumbs up, as well as showing the battery's state of charge. And if you really want to, the lights can combine with the doors to put on a head-turning show while the doors and roof wings open and shut automatically.
On the subject of the battery, charging isn't especially fast – you can get an 80% charge in 45 minutes at speeds of up to 100kW.
| | |
| --- | --- |
| Model: | HiPhi X |
| Price: | from €109,000 (£93,441) |
| Power/torque: | 90.6kWh (usable) battery 2 x e-motor |
| Transmission: | single speed automatic, four-wheel drive |
| 0-62mph: | 3.9 seconds |
| Top speed: | 120mph |
| Range/charging: | 300miles (est)/124 miles in 20 minutes |
| On sale: | 25/26 in UK |