New Jaguar XE SV Project 8 Touring 2019 review
The Jaguar XE SV Project 8 Touring is a huge £150k worth of car, but can it justify its enormous price tag? We drove it to find out...
Find your Jaguar XE
Offers from our trusted partners on this car and its predecessors...
Or are you looking to sell your car?
Advertisement
We already know how good the Jaguar XE SV Project 8 is, having driven the Track Pack version in Portugal last year. But having now driven the more subtle, road-focused four-seater Touring model on UK roads, we're convinced it's one of the best fast saloons money can buy. It's expensive, yes, but we want one. Badly.
You can tell an awful lot about the Jaguar XE SV Project 8 in the first 10 yards. Even in Touring guise, which brings a smaller rear wing and a pair of usable rear seats, the ride is competition car stiff, the exhaust note as crisp as a brand new £50 note.
As for the response from the V8 itself, it is thunderous, of course. But it's also sharp and sparkling ­– in a way that no other supercharged Jaguar powered by this same engine has ever felt.
• Best performance cars to buy
As a result you will either love the Project 8 in those first 10 yards – and fall ever more deeply for its charms the more miles you do in it – or you will hate it. Hate its crazily stiff ride, become infuriated by the tyre roar it suffers from on pretty much any UK road surface, and maybe even feel a bit embarrassed by its come-on-then-if-you-think-you're-hard-enough He-Man styling. For even in Touring guise, without the massive rear wing of the Track Pack model, the £149,995 XE SV Project 8 looks extrovert, to say the least.
But if you are remotely into fast cars, and fast saloons in particular, the Project 8 is surely one of the most exciting creations since the invention of the wheel itself. Because when all is said and done, the car you see here is very much the real deal. It is not just a skirts and spoilers number, it is a fully committed attempt to produce a very serious high-performance saloon. The suspension is effectively rose-jointed, for example, to give it genuine race car-like responses – the like of which is found on Mercedes-AMG's hardcore Black Series cars.
Powered by a modified version of Jaguar's venerable 5.0-litre supercharged V8 boasting 592bhp, power is sent to all four wheels via a modified, sharper version of the eight-speed ZF auto gearbox. Its exhaust is made from Titanium and emits a sounds that makes the hairs on your neck go stiff, and its carbon-ceramic brakes provide not just massive stopping power but also magnificent feel through the pedal. The 0-62mph sprint takes just 3.7 seconds. 
In all these respects the Project 8 is head, neck, haircut and shoulders above any other car within Jaguar's line-up, including the F-Type SVR. It feels alive, ferocious and outrageous, even when it's rumbling along at 40mph. And when you do finally put your foot down properly, the acceleration it generates is hilarious. As is its traction, which is sensational on any surface, in all conditions; the Project 8, remember, is four-wheel drive.
But maybe the best thing of all about this car is its steering, which is wonderfully delicious. To a point where, despite its slightly too-big suede-lined wheel, you're able to guide the P8 through corners mostly with your brain, not your fingertips. This is always the mark of a truly great handling car. 
Partnership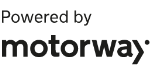 Need to sell your car?
Find your best offer from over 5,000+ dealers. It's that easy.
Sometimes the process of aiming the P8 through a series of corners seems so intuitive, in fact, it feels almost as if no physical actions are required at all. The whole thing just comes from within. Which is an astonishing thing to discover given that the kerb weight is as close to 1,800kg as not to matter.
What defines the Project 8 ultimately, though, is the way it goes. In a straight line it is phenomenally fast, with vast and instant response from its throttle, the gearbox snapping up or down its eight forwards ratios way faster than in any other Jaguar. And when you do get it loaded up properly in a corner, you then discover how much grip it has courtesy of its wide and sticky Michelin Pilot Sport Cup 2 tyres, and how well balanced it feels mid-corner. 
We could go on; the Project 8 really is that special. Amazingly there are still some of the allocated 300 units left. Maybe it's time to sell the house…