Used Jaguar XE (Mk1, 2015-date) review
A full used buyer's guide on the Jaguar XE covering the XE Mk1 (2015-date)
Verdict
Jaguar has been struggling for a long time, with sales dwarfed by its rivals'. Few XEs have been built since before Covid struck, so if you do want one, you might have to settle for one that's due its first MoT soon. The thing is, earlier cars now feel dated, especially with their dashboard design, so we'd aim to buy one of the facelifted cars from spring 2019 on, and those are more difficult to find than you might think. It's worth looking for a decent XE though, given that Jaguar's saloon was good enough to be our compact executive Car of the Year in three consecutive years (2015-2017) thanks to its sharp looks and handling, efficient engines, refinement and comfort, and we reckon that it makes a cracking used buy.
Jaguar's former CEO Thierry Bolloré announced before his departure that the way forward for the brand was to go more upmarket. Some have doubted that Jaguar can do this, but one thing is for sure: when it has tried to produce cheaper cars in volume, the strategy hasn't worked.
That was true of the X-Type and it's also the case for the XE, despite both being desirable. The fundamental problem for Jaguar is that buyers don't want saloons, and unlike its rivals, the XE doesn't come in estate form – not that those are that popular any more, either. With SUVs having stolen sales from the family saloon and estate classes, the XE makes a great-value used buy, if you're one of the relatively few people in that market.
History
The XE arrived in June 2015, with four-cylinder 2.0-litre engines that came in 197bhp or 237bhp petrol forms, or a 161bhp/178bhp diesel. There was also a 335bhp supercharged 3.0-litre six-cylinder option, the XE S. Five months later, four-wheel drive became optional with the high-output diesel engine, then in February 2017 a 295bhp 2.0-litre petrol engine was added to the range, the 3.0-litre V6 S was upgraded to 375bhp, and a 237bhp twin-turbo 2.0-litre diesel arrived, sold as the 25d.
The XE 300 Sport of April 2018 came with a 296bhp 2.0-litre petrol engine, then in February 2019 a facelifted XE landed with a refreshed exterior design and a new interior, which featured improved infotainment. From October 2020, the 2.0-litre diesel engine was fitted with mild-hybrid tech to further boost its efficiency.
Which one should I buy?
We wouldn't steer you away from any of the engines, and while both manual and automatic transmissions are decent, most buyers want the latter; if you buy a manual XE, you might have trouble selling it on.
The entry-level SE features cruise control, 17-inch alloys, rear parking sensors, cloth trim, automatic headlights and wipers, plus navigation. Prestige adds leather trim and heated front seats, while the R-Sport has bi-xenon headlights, sport suspension and sportier styling inside and out. The Portfolio also has electrically adjustable front seats, 18-inch wheels, an upgraded multimedia system plus a soft-touch dash.
The XE S comes with 19-inch alloys, a powered boot lid and an adjustable chassis, while all XEs have auto emergency braking, but a spare wheel is an optional extra.
Alternatives to the Jaguar XE
The thorns in Jaguar's side have always been the big three German brands, and with the compact executive segment so important to them, they've honed their contenders to perfection over the years. As a result the Audi A4, BMW 3 Series and Mercedes C-Class are well equipped and beautifully made, and come with a choice of efficient engines, various transmissions, and different bodystyles, the saloon and estate being the key ones. While the BMW and Mercedes are mostly rear-wheel drive, the Audi is front-wheel drive, although all are also available with four-wheel drive.
Partnership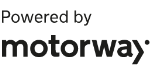 Need to sell your car?
Find your best offer from over 5,000+ dealers. It's that easy.
Less obvious is the Lexus IS, which comes only as a hybrid saloon, but it's reliable, frugal and well equipped. Also consider the sharply styled Mazda 6, which is also good value and great to drive.
What to look for
Multimedia
Bluetooth gives the most problems, while map updates aren't straightforward. Facelifted cars (2019 on) are better.
Build quality
Poor panel alignment is surprisingly common with early XEs, especially where the bonnet lines up with the lights and front panel.
Tail-lights
The high-level brake light above the rear window can fill up with condensation thanks to poor weather sealing.
Vibrations
The engines are fitted with sophisticated mounts that can fail, leading to vibrations, especially at idle. New mounts are the only fix, and they're costly.
Common faults
JLR group products don't have the best reliability rep, so XE owners shouldn't be too surprised when faults arise. Known issues include timing-chain wear due to poorly lubricated early engines, while XE repairs may generally be costly.
Interior
Pre-2019 XEs had a cabin that featured some disappointing materials, but the updated cars were upgraded and a new dashboard came in with fresh infotainment systems; these later cars are a huge improvement over their predecessors.
What has remained since the start is the poor all-round visibility (because of the low seating position) and a shortage of rear-seat head and legroom. The boot capacity is also relatively disappointing: it measured only 455 litres in the earlier cars, but this dropped even further to just 410 litres from early 2019.
Prices
There's no shortage of XEs to choose from; we found almost 800 of them for sale, three-quarters of which had a diesel engine. One in six XEs has a manual gearbox and by far the most popular trim is R-Sport.
Visit to our sister site Buyacar to get a great deal on a used Jaguar XE, or to check prices on a specific model head over to our valuation tool.
Running costs
Originally, XEs with the 2.0d engine had to be serviced every two years or 21,000 miles. The petrol units cut this to every 12 months, and the 2.0-litre petrol engine had a 10,000-mile cap, while for the supercharged 3.0-litre V6 it was 16,000 miles. However, Jaguar now has a blanket schedule of two years or 21,000 miles across the board, apart from the SV Project 8, which cuts this to 12 months or 16,000 miles.
Each service has its own cost, but for diesels they generally range from £500 to £800; for petrols it's £500-£900, and for all-wheel drive models it's £500-£1,000. However, the fifth service is the big one and this costs £1,750-£2,000. All XE engines are chain-driven, so there are no cambelts to replace. Service plans are available for XEs up to 10 years old.
Recalls
The XE has been recalled 10 times. The first (in March 2016) was because of problems with fuel leaks, the engine stalling and brake servo assistance being lost. Failure of the seatbelt pre-tensioner led to the second and third recalls in May and December 2016. Fuel leaks were behind the fourth and fifth campaigns in February and May 2017, while the sixth recall in October 2017 was due to the possibility of instrument cluster failures.
The next campaign (in March 2018) was once again because of fuel leaks, while recalls eight and nine were down to faulty software leading to CO2 emissions limits being breached. The most recent recall was issued in June 2021, because of faulty fuel hoses, which once again could leak. In all, that's four recalls out of 10 that are due to the possibility of fuel leaks.
Driver Power owner satisfaction
In 2019, the XE came a disappointing 71st out of 75 in our new-car survey, but it managed 17th place out of 100 entries in that year's used car poll. As you'd expect with such a decent score, there were many highlights, including refinement, performance, steering, ride quality, brakes and fuel economy. Low spots were servicing costs, cabin and boot space, poor all-round visibility, and a shortage of rear-seat legroom.
Looking to sell your current car quickly and for a good price? We've partnered with Motorway to bring you the best offer from its network of UK dealers...