Kia Ceed GT-Line S: long-term test review
Final report: the Kia Ceed is a strong contender in the family hatch class; just avoid the auto gearbox
Find your Kia Ceed
Offers from our trusted partners on this car and its predecessors...
Or are you looking to sell your car?
Advertisement
The Ceed competes in a class packed with talented rivals, but it rides and handles well, and has the tech and practicality to keep up. Gearbox aside, Alex enjoyed his time with this car, and would recommend it.
Mileage: 5,508Economy: 38.4mpg
After precisely six months and 5,508 miles, the time has come for our Kia Ceed to be returned. I've driven previous generations of the car, and although this version is one apostrophe lighter than its predecessor, the Korean hatchback still makes one very tempting package.
My job means I do plenty of miles, driving to various press events, airports and photo shoots across the UK  – plus the odd weekend away when I'm not at work – so, when I was looking for a car,  I wanted something dependable and easy to use. 
In that respect, I couldn't ask for any more from this Korean hatchback. Take reliability, for instance. Yes, there was a dodgy brake sensor, but that was the only fault – and a minor one at that – in an otherwise flawless half-year of driving, 
Inevitably, given how many miles I do, I ended up on motorways a lot in those six months – and here the Ceed has proven itself very comfortable and easy-going. 
If I'm honest, I was surprised just how smooth it was. I chose the range-topping GT-Line S trim, which comes with sporty lower suspension and 18-inch wheels, yet the ride was generally very comfortable. 
What's more, as pretty much everyone who drove the car mentioned, its electrically adjustable seats were really impressive. 
They also look a little sporty, but they're really supportive, the leather and suede trim holds you in all the right places, and they keep you comfortable on long trips. 
I've also really enjoyed the JBL stereo as I whiled away the miles; and last, but not least, those journeys have been de-stressed by the smart cruise control system, which is backed up by lane-keep assist on our car. It steers between the lines for short periods, and I reckon it works every bit as well as the set-ups used by more premium makers. 
I make no apologies for being a keen driver, and overall – with  one notable exception that I'll come to – I've really enjoyed my time behind the wheel. The steering has a lovely weight to it, and it combines with the car's keen chassis to make this hatchback one of the most enjoyable models to drive in its class. 
Trouble is, there are drawbacks, and they're only too obvious on my regular trips to the Auto Express office in central London. 
First of all, the Kia's stop/start system is lethargic – not what you want when the traffic lights go green and there's a line of frustrated commuters behind you. Yet even that pales in comparison with the Ceed's slow-witted dual-clutch gearbox, which makes the car really hard to drive smoothly. 
If you're ever stuck behind a Ceed driver waiting to pull out into traffic, please be patient – it's almost certainlythe DSG's fault, not theirs. If I were to buy a Ceed, I'd have no hesitation in choosing the manual.
Partnership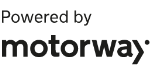 Need to sell your car?
Find your best offer from over 5,000+ dealers. It's that easy.
Otherwise, I've been impressed with the Kia, and I'm sure I made a good choice with top-spec GT-Line S trim. On 18-inch wheels, this is undoubtedly a handsome thing. 
As you'd expect of a Kia, it's also very good value; it comes with loads of kit, as well as being covered by an industry-leading warranty package. These are just two of the many aspects of the car that have given me total peace of mind over the last six months. 
Inside, for example, I'll admit I find the dash is bland, but the bits I most often come into contact with – the steering wheel and the seats, especially – are fantastic, and I really appreciate the panoramic roof that floods the dark interior with light. In a neat touch, it doesn't go as far back as the rear seats, so whenever I've had passengers in the back, they've had plenty of headroom. 
• Best cheap, fuel efficient, used cars
Even something as simple as the shelf that takes my smartphone and features wireless charging makes daily life a bit easier. 
So, after six months, would I recommend a Ceed? Well, yes, but not this one. GT-Line S is smart, but I think the sweet spot of the range is a little below our £27,490 car.
Kia Ceed 1.4 T-GDi GT-Line S: third report
Our Kia Ceed GT-Line S keeps us sitting comfortably
Mileage: 2,968Economy: 37.6mpg
The last few weeks haven't given me many chances to squeeze further miles under the Ceed's belt, but it hasn't been gathering dust. 
Colleagues have been driving it, and it's been fascinating to get more feedback, first from web editor Pete Baiden, who borrowed the Ceed for a long weekend, and then from the reviews team, who are planning to road test it against the all-new Skoda Scala and the evergreen Volkswagen Golf. 
It was Pete's first encounter with the Ceed for an extended period, and his impressions were positive even before he'd started it up. Our GT-Line S model has a fantastic set of leather and suede sports seats, and Pete was a fan. 
It's something that almost everyone who's driven the Ceed agrees with; they're really supportive, hold you in the right places, and are comfortable on long trips. They're electrically adjustable, too, so it's really easy for anyone to find their perfect driving position. 
On the road, Pete's positive reports continued. He felt that the Ceed was comfortable despite its 18-inch alloys, and handled quite neatly. But a much sterner test for our Kia will come later in the month, when we'll be comparing it to those two VW Group cars, the Scala and Golf. Against most opposition at this price, Kia's infotainment system would fare very well. But while it's easy to use, the VW's set-up is just as slick, and has it beaten for both graphical sharpness and response.  
We'll see soon if the Skoda's system can match these two excellent units, but I'm sure that the Kia's fine ride and handling mean it will be able to hold its own in the group test, which will be appearing very soon.
Kia Ceed 1.4 T-GDi GT-Line S: second report
Frustrating auto box takes shine off life with our Kia Ceed GT-Line S
Mileage: 2,761Economy: 37.2mpg
Every car has its quirks, its ups and its downs. Some are the sort that we road testers take only a few hundred yards to get a grip on – the quality of control weights, or whether a car rides properly, for example. Others take a while to show, which is why we borrow cars for extended periods. 
On our first encounter with the Kia Ceed, we already had some doubts about its automatic gearbox. I mentioned in my first report that, combined with a soft accelerator pedal, it can make the car feel lethargic.
• Best family cars to buy 2019
Now we've spent a few months behind the wheel, my opinion of the seven-speed dual-clutch transmission has only gone downhill. It really must be one of the most frustrating systems fitted to any new car. 
A dual-clutch set-up is quite common among family hatchbacks now, but it isn't without its faults. The systems in VW Group cars, for example, can engage quite abruptly at low speeds, making parking and slow-moving traffic a jerky experience.
It seems as if Kia's engineers have made an effort to overcome this jerkiness by introducing clutch slip – and lots of it. Press the accelerator, and more often than not, the revs will rise to around 2,000rpm, the engine slurring until one of the two friction plates finally allows a cog to fully engage. 
If you're pootling around it's not a problem, but it makes you think twice about pulling out of a junction in a hurry. At best, you'll be apologising sheepishly to other road users, although it's never fun to be left floundering in the middle of the road.
Generally in such cases, we'd recommend another gearbox, but this top-of-the-range GT Line S is auto-only. Even if you step down to the manual in GT Line, it isn't much better; the shift is okay, but the revs hang on well after the clutch pedal is pressed. Combined with a woolly biting point, it makes this hard to drive smoothly, too. At least you can largely overcome those quirks with your driving style; with the auto you have no choice.
It's a shame, because I remain happy with the rest of the Ceed experience. It looks smart thanks to those 18-inch alloy wheels, it's packed with equipment, and the seats are superb. Its ride and handling don't quite top the class, but it's above average for fun. 
Likewise, there are smoother petrol turbos in rivals, but it's peaceful at a cruise and it's averaging around 40mpg across a wide range of driving conditions. In heavy traffic that figure will be closer to 33mpg, while a steady 70mph cruise should see the numbers creep towards 48mpg.
On motorways the semi-autonomous tech comes in very handy, too. The active cruise control, which can steer between the lanes with Lane Following Assist, helps to make long journeys infinitely more relaxing.
I'm also enjoying the JBL stereo in my high-spec test car. It's a good-sounding system, although when a great song comes on and I turn up the volume really loud, it does tend to rattle the door trims. 
One thing I don't like about the way the Ceed sounds, though, is the near-constant bonging and chiming for various warnings and alerts. Rather than being helpful, all the noises succeed in doing is annoying me.
How would I improve the Ceed? Well, Kia Motors – along with its parent company, Hyundai – is putting tens of billions of pounds into electric vehicles, including a recent investment in electric supercar specialist Rimac. After our extended encounter with this frustrating gearbox, I think a smooth, silent powertrain like the one you'll find in the brilliant pure-electric e-Niro is just what this Ceed needs. 
Kia Ceed 1.4 T-GDi GT-Line S: first report
Tech-packed Kia Ceed hatchback joins our fleet and makes a great early impression
Mileage: 680Economy: 38.7mpg 
It wasn't too long ago when there seemed to be only two ways a South Korean car maker could woo UK buyers. The first would be to give a huge warranty, and the second was to offer a standard equipment list so long that you'd spend the full duration of that cover learning to use it.
Take a quick glance at the spec sheet of the new car I'm running on our fleet, the Kia Ceed GT-Line S, and it seems the same tactics are still being employed. The seven-year warranty is there and, for the £27,185 price, Kia has thrown in every gadget at its disposal.
On the outside, there are 18-inch alloy wheels, a sporty grille, twin tailpipes and a small spoiler, but it does without the sportier GT's extra flashes of red trim. LED lights are standard as well. The result is a handsome five-door hatch that looks much more appealing than lesser versions of the Ceed.
But it's on the inside where Kia has really gone to town with the GT-Line S. The part-leather/Alcantara-effect seats catch the attention first. They look great, are lovely to the touch and so far have proven comfy on longer drives. The driver's seat is electrically adjustable, while both the front chairs and even the outer two rear seats are heated.
Other smart touches include aluminium pedals and a flat-bottomed steering wheel; the latter is covered with buttons to control the functions in the 4.2-inch TFT display and the infotainment set-up. This consists of an eight-inch touchscreen which controls the sat-nav and relays images from the reversing camera. The graphics on some rivals' systems are sharper, but the Kia's is very clearly laid out and among the easiest to use. If your budget doesn't stretch this far, the good news is that Android Auto and Apple CarPlay are standard on every Ceed.
GT-Line S models also cater to the audiophile thanks to an eight-speaker JBL sound system, which is relatively clear and punchy. You can connect your own music from a smartphone via USB or Bluetooth, while a large wireless charging pad can keep your device topped up when on the move.
Then there's the safety tech. Rear cross- traffic alert, lane-keep assist, driver attention warning, city emergency braking and speed limit info reading are all included; at this price, many rivals would charge you extra for a lot of these features. More impressive still is the inclusion of an adaptive cruise control system which, as well as keeping a safe distance away from the car in front, can bring the Kia to a complete stop, move off again and steer to keep you in your lane. There's also a park-assist function that can automatically manoeuvre the Ceed into a perpendicular bay or parallel space.
If there's one disadvantage to the brand's generosity on the equipment front, it's that you can't pick and choose the options you want on other trim levels in the range. If, for example, you're happy with what the entry level '2' model offers, but you want to upgrade the 16-inch wheels because you think they look puny – and you will, because they do – well that's tough; you need to go for a higher trim and pay for other kit you possibly don't want or need.
But what about the way the Ceed drives? Despite the sporty looks, the GT-Line S is fairly easy-going. The 138bhp 1.4-litre turbocharged petrol is enough for a more-than-adequate 8.9-second 0-60mph time, but it's teamed up with a dual-clutch gearbox that shifts lazily, and an accelerator pedal that's not so responsive. In other words, the Kia needs an antisocial stamp on the throttle to make any decent progress, so for the most part you choose not to.
Select 'Sport' mode and things sharpen up, but only to a level that you'd expect in the 'Normal' setting in most rivals. Sport also holds on to a much lower gear, which is mildly frustrating. Find a twisty road, and the chassis feels reasonably sharp for a family hatch. It hasn't quite got the playful feel of a Ford Focus, and it's noisier than the new Mazda 3 at a cruise, but it strikes a pleasant balance between refinement and fun.
Overall then, the Ceed GT-Line S is off to a fine start. This isn't just a Kia that you'd buy for sensible reasons – it's stylish and competent enough to drive to make it a worthy alternative to the class leaders. 
*Insurance quote from AA (0800 107 0680) for a 42-year-old in Banbury, Oxon, with three points.