Lamborghini Miura - world's coolest cars
The first supercar, Lamborghini's Muria is drop-dead gorgeous and beast on the road. A cool car that set the Lambo template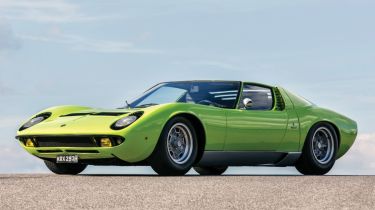 Years: 1966-73Number built: 764
By laying claim to the title of being the first mid-engined supercar, the Lamborghini Miura is instantly cool. That curvy, low-slung body was the work of Marcello Gandini of Bertone (like the Lancia Stratos in this list), and it's wrapped around a monstrous V12 that set the template for all future Lamborghinis.
The Miura wasn't Lamborghini's first car, that title is claimed by the front-engined, rear-drive 350GT, but it made more waves than the 350GT when it was announced. The first anybody knew about it was when Lambo revealed its P400 chassis at the 1965 Turin motor show, which showed the car's compact dimensions and new transverse mid-engine layout. That was enough for some buyers to put down a deposit there and then, before the bodywork had even been designed, but they certainly wouldn't have been disappointed with Gandini's design when it was finally revealed.
That V12 initially packed 345bhp, while later SV models had 380bhp. Combined with the Miura's modest size, that gave it sub-seven second 0-60mph times, and a top speed in excess of 170mph was easily achievable. Surprisingly, the Miura shares something in common with another car in our list, because it and the Mini both had integrated engine and gearbox assemblies. That meant the engine and gearbox used the same oil, which might have been a great cost-saving exercise in the Mini, but it was a concept abandoned by Lambo by the time the more powerful Miura SV arrived.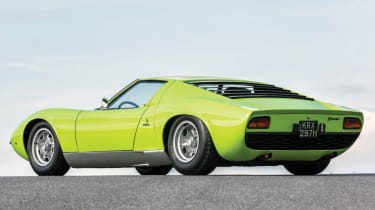 Like with other cars in this list, a dose of celebrity endorsement helped raise the Miura's cool factor. Frank Sinatra owned one, while jazz musician Miles Davis also drove one, until he crashed it, breaking both ankles in the process. Perhaps the most famous Miura is the one featured at the start of the movie The Italian Job. The film starts with a Miura being driven through the Italian Alps before being unceremoniously destroyed by the Mafia with a bulldozer. However, not all is as it seems with this clip, because while a Miura was pushed off a cliff, it was one that had already been crashed - the first car remained intact and was sold on after filming.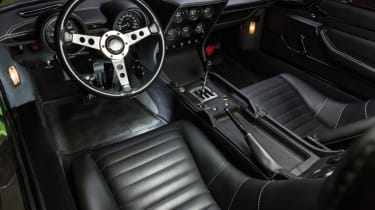 Another first for the Miura was the addition of Lamborghini's bull badge. The Miura name comes from a Spanish bull breeder, and company boss Ferrucio Lamborghini felt the bull was a good fit for his company, especially as his star sign was Taurus.
The Miura is a genuine supercar classic. Its V12 powerplant laid the foundations for the Countach, Diablo and Murcielago, while the stir its design caused taught the firm that a sensational look would always win buyers over.
Top 10 coolest cars in the world