New Range Rover Sport SV ride review
We ride shotgun in the new £171,000 Range Rover Sport SV, whetting our appetite for our first chance to have a go in the new performance flagship
Walking into the mirrored courtyard inside JLR's stunning design centre sits a camouflaged prototype of the new Range Rover Sport SV, sitting proudly on its new 23-inch carbon fibre wheels. We've already been into detail about Land Rover's new high performance flagship, but as we're now about to experience it for ourselves, it's worth looking back for a moment at a few of the highlights that reside under the skin.
Building on its 627bhp twin-turbocharged V8 petrol engine, the new Range Rover Sport SV uses a totally unique suspension system in comparison to other models in the range, combining the usual air-spring setup with new McLaren-style hydraulically cross-linked dampers that also do away with the need for traditional anti-roll bars. This is paired with other bespoke elements, including the carbon fibre wheels and unique carbon ceramic brakes that remove a staggering 76kg of unsprung weight from the standard steel setup.
As we're about to head out onto JLR's testing facility in Gaydon, my engineer is looking at me with anticipation, excited to show off his latest toys. 
We start with the SV in its Comfort mode, where despite the enormous wheels, the car already feels supple, yet controlled even as the road surfaces deteriorate. We're told by JLR's engineers about the sheer breadth they had to work with when tuning the SV thanks to the new dampers, ranging from a near free-valve feeling at one end of the spectrum to a track-focused setup at the other. The system is technically capable of entirely eliminating roll, but at such extremes the bespoke Michelin tyres would then struggle to remain fully adhered to the road surface. 
In fact, this is a theme that is reaffirmed at multiple parts of the experience, as while this new hardware is capable of quite astonishing extremes, its tuning has not been taken to its limits, instead it merely facilitates engineers' the ability to make a 2,650kg SUV ride and handle in the most engaging and natural manner possible. As we enter the handling section, it's full of horrible raised manhole covers and crevices in the road, and those very expensive carbon wheels feel at risk of being shattered into a million pieces only for the SV to barrel over them with total control and composure.
We now turn off onto the higher speed section with straights where the full 627bhp can be unleashed and boy does it make an impression. It lacks the machine gun-fire previously associated with the SVR, but the new SV instead makes a far more sophisticated grumble while forging ahead at serious speed. It's not as savage as perhaps the Aston Martin DBX707 or Lamborghini Urus, but feels right on for its quoted 3.6 second 0-60mph time. 
Yet once again, it's the suspension system that stands out. Our engineer now turns on the off-road mode, which free-valves the suspension and allows for maximum travel. This unlocks impressive wheel articulation for challenging off-road manoeuvres, a bonus talent of the new suspension setup as it does without traditional anti-roll bars. For this exercise, though, we're staying firmly on the tarmac when suddenly the nose rises like a particularly unbalanced speedboat under hard acceleration. A few button presses and we're now in Sport, and when the same acceleration is completed there's almost no acceleration squat at all, showing off the new suspension system's incredible breadth. 
Partnership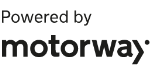 Need to sell your car?
Find your best offer from over 5,000+ dealers. It's that easy.
There might have been no need to go to such lengths in the SVs development, but keen to affirm its engineering excellence in the development of high performance SUVs, JLR's venerable engineering department seems to have struck gold once again. In reality, few if any high performance SUVs are truly engaging to drive, and on account of this car's sheer mass we'd suspect things to be no different with the SV when we finally get behind the wheel. But, as a fast, indulgent and extraordinarily well-engineered daily driver we can absolutely see the appeal.