Lexus UX300e: long-term test review
Final report: Even with no home charging, electric SUV won us over
Find your Lexus UX
Offers from our trusted partners on this car and its predecessors...
Or are you looking to sell your car?
Advertisement
Verdict
THE switch to all-electric motoring without a home wallbox does require some compromises, but the UX 300e has still acquitted itself well. Sort out the infotainment and you'd have a compelling urban runabout here.
Mileage: 6,289
Efficiency: 3.4 miles/kWh
It's time to say goodbye to our Lexus UX 300e, so I thought I would give it a final clean before it goes. I always think a close-up wash 'n' wipe gives you a better idea of the car's colour and finish than just walking up to it in a car park – particularly if you're cleaning it in sunshine.
It's probably fair to say that, given the car's relatively small dimensions, Lexus is shifting rather more examples of the UX 300e on looks and image than on outright practicality – and frankly, I can see why. 
Our car's Terrane Khaki metallic paint is an extra that adds £570 to the list price, but it's been a big hit, and not just with me. I've received many compliments from passers-by, usually while charging up. It has made a pleasant change from the usual queries about what life is like with an electric car – and because most buyers will roll the extras into their monthly bills, I'm not surprised that shades like the Khaki are popular. It's great to have a premium brand offering more than dark silver or black.
I also warmed to the overall look of the UX during its time with us. Its complex bodywork creases took a little getting used to, but in the end I was a particular fan of the rear-end styling, where the sharp angles really do make it stand out from the crowd. I have to confess that I found the big front grille a bit too much, however.
The leather-trimmed interior certainly adds to the Lexus's premium feel, and it's definitely easier to live with on the whole, although the cream colour made me a little nervous at first. We did end up with a slight blue tinge on the driver's seat – my husband and I default to wearing jeans most days – but after a bit of effort and some leather cleaner (we used Armor All wipes) we managed to get it looking as good as new. 
The leather upholstery was a godsend when it came to transporting my daughter's puppy Isla around, too; it was so much less hassle to clean up fur that wasn't embedded in cloth. Isla is seven months old now, though, and if she sits up on the rear seats instead of lying across them, it sets off the rear-seatbelt sensors. They're alarmingly loud (fit for purpose there, I guess) but also extremely persistent; I've got around the issue by fastening every belt before a trip.
For many people, of course, electric cars will still be about range, and how reliable (or otherwise) the public charging network is. But as someone who doesn't have access to a home charging point, I came away from my time with the Lexus with a grudging respect for both sides of EV ownership.
It was a pity that we had the car over the colder months, because it did the battery no favours. I'm sure the warmer weather will increase the range a bit, but we have already been getting 186 miles predicted range at a full charge – only 10 miles down on the official figure. This perhaps reflects Lexus's approach to its range calculations, which are said to be deliberately more realistic.
Partnership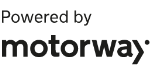 Need to sell your car?
Find your best offer from over 5,000+ dealers. It's that easy.
The spring sunshine did highlight an issue, though: on one longer journey the bright sun made the cabin really hot. We wanted to turn on the air-con, but were conscious of the effect it could have on the range. I have to say that sticking an extra layer on in the winter is easier than coping with a hot cabin in the summer.
We really will be sorry to see the Lexus go; it's not only been really comfortable to drive both in town and on our trips up and down the motorway, but it's also given us confidence in running an EV without home charging. Even my electric-sceptic husband was mostly won over; as we completed our last trip back from the coast, he declared it the best he'd experienced. We left with 92 per cent charge and a predicted 179 miles of range, and with no stops, we arrived home, 100 miles later, with 76 miles remaining.
Lexus UX300e: third report
Our EV shows its versatile and as well as efficient
Our pure-electric Lexus UX 300e spends most of its time in London, where its practicality is rarely tested by anything larger than a supermarket shop.
If we ever need more space, my husband grabs the keys to his work van instead. However, we are currently renovating a place down on the south coast, and the UX 300e is our preferred mode of transport to and from the seaside. The latest job on a (long) list was to sort out the bathroom, and this resulted in a pile of rubbish that needed to be taken to the local recycling centre.
Fortunately, the load didn't quite stretch to a full-sized bath, since that would have been a step too far for the pint-sized Lexus. But there was still plenty of debris to get down to the refuse site in Christchurch, so we laid an old sheet over the fabric interior of the boot and got packing.
We were pleasantly surprised to get virtually everything stowed away inside. The boot opening is nice and wide, giving easy access, and the load lip is hard plastic, sparing us any worries about scratching the Terrane Khaki metallic paint.
Indeed, one feature we have both moaned about previously came into its own; the parcel shelf is made from thin fabric, with a flexible wire edging, and it reminds me of a pop-up goal our kids once had. My husband, Dave, in particular, has always thought the shelf was cheap-looking compared with the rest of the smart interior, and I've put it down to weight saving. But had it been a more conventional cover, we would probably have had to leave it behind on the tip run; this one just slid behind the front seats and was safely out of the way.
We also drove down from London in the midst of Storm Eunice, but the car felt stable on the road. The range did take a beating, though, with the added weight of a bootful of tools, and the lights, windscreen wipers and air-con all turned up to the maximum. We chose to stop for a rapid charge en route because we were already around 30 miles down on what we would usually expect.
It was a win for the UX's practicality, then, although most of the time, it's only carrying one or two occupants, which means the back seats have rarely been used. 
We did take my 93-year-old father out for a family meal, though, and because my 6ft 2in husband was driving, Dad found the legroom behind the driver's seat a little tight. At least access was good, enabling him to get in and out easily, so he ended up sitting behind the passenger's seat, where there was plenty of room. As an extra bonus, the rear seats are heated, which made his journey to the restaurant extra cosy.
Lexus UX300e: Second Report
Improved infrastructure is making life with our Lexus UX easier
Our Lexus UX 300e has been on the Auto Express fleet – and outside my home – for three months. And in those 12 weeks I've noticed major changes since the last time I ran an EV, the SEAT Mii Electric, back in 2020. On the plus side, you see far more electric and plug-in hybrid vehicles. On the down side, there's never been more demand on the charging infrastructure.
It's so frustrating when you drive to a single fast charger and see a car in front of you driving into the space. In this respect, EVs aren't like combustion-engined cars at a filling station, because you know the delay to your journey is going to be half an hour at least, instead of five minutes at the pumps. 
Fortunately for me, I now have two EV charging stations within a couple of miles of my flat in Putney – and both of them have been converted from old fuel stations. 
The latest, at the bottom of the Fulham Road, opened only the other week, so I went along to check it out. It's Shell's first EV charging hub in the UK and features nine high-powered, ultra-rapid 175kW chargepoints. The company has put some effort into making the site as energy-efficient as possible, with solar panels built into timber canopies over the bays, and double glazing used for the on-site Costa Café and Little Waitrose shop. They have even installed special toilets that use less water to make them more eco-friendly. 
The new facility looks really smart, but with so many bays crammed into what used to be a smaller filling station, space is tight. To compound matters, while we were there, they had non-EV drivers arriving to use the shop; just one space is available to them, where the tyre inflator is located. 
However, the chargers were really easy to use, with large screens showing the instructions. I have the relevant app on my phone, but used contactless because all payment methods are charged at the same rate, although the pre-authorisation charge of £30 is the highest I've come across so far. They enforce a one-hour time limit, but this should be plenty of time for the majority of EV drivers at these charging speeds.
The second site is one I've used a few times now; opened in October last year by MFG (Motor Fuel Group), it's a dual-fuel site on the main South Circular road in Putney, and it has a much larger footprint than Shell Fulham. Along with eight 150kW chargers, there are diesel and petrol pumps, four large jet-wash bays, vacuum, air and screen wash machines, space to wait for a charger should you need to, a decent-sized shop and a café. You need to be a little careful, mind, because if you are going to be there for more than 30 minutes, you must give your registration number to the cashier. You'll receive an unwelcome fine if you don't. 
It's certainly busy; we haven't had to wait for a charger yet, but there have always been at least half of the bays in use. I'm not sure how much the number of vehicles charging affects the power output of each charger, but although the Lexus has a CHAdeMO port and can take a maximum of 50kW, we've had rates of anywhere between 13kW and 37kW. Again, all chargers accept contactless payments and are simple to use.
Places like this in urban areas definitely feel like a step forward, and show what could be done at motorway services, where the space is available and the need is great. So the infrastructure is slowly improving, and while the UX 300e may not have the biggest range, with a quoted maximum figure of 196 miles, and our best reading being 186, it's really holding up in the cold weather – still giving a range of around 178 miles at 100 per cent. 
Obviously that does drop if you put the heating on, but with the heated seats and steering wheel, this can be kept to a minimum. We tend to only use the air-con fan if the car gets steamed up inside and we can't open the windows. 
In town, and with home working still a big part of our lives, a full charge can easily last me all week, because the longest journey I'm doing at the moment is a round trip of around 18 miles to visit my daughter in North West London. 
Lexus UX300e: first report
Taking our first steps with baby Lexus SUV, the brand's first full EV
Thanks to its relatively early push on hybrid powertrains, Lexus is probably the premium manufacturer best known for electrification. And now Toyota's rival to Audi, BMW and Mercedes is about to embark on a major drive towards pure-electric motoring. You'll have already read in this issue about the brand's ambitious plans for the rest of this decade – yet the process has already begun, with the UX300e.
It might seem like a tentative toe in the water in the face of what's to come, but this is Lexus's first full EV – albeit one that is sold beside a more conventional hybrid edition. The UX300e is a baby SUV designed mainly with urban use in mind, so it has compact dimensions – just 4.5 metres long overall – and a relatively modest battery and range (54kWh and 196 miles). And it'll be down to me to put these raw specs to the test over the coming months.
I'm based in south London, and like many potential EV buyers, I don't have a home wallbox. So the challenge that lies ahead is to see how convenient, or otherwise, life with an EV can be when you're using public charging points most of the time – although the Lexus's life won't be restricted to trips pottering around the capital's suburbs. 
Back in the summer I took a share of a flat near the south coast, and after a few months of renovations and decorating, it's finally time for my partner Dave and I to start enjoying the place. The loose plan is to drive down to the apartment on a full battery, then use some nearby charging points to refill the full 54kWh for the journey home, and the days that follow.
Lexus has a fairly simple range of trim levels, and our version is third level up the ladder – the same as mid-spec, basically, but with 18-inch alloys – so it has the fully laden Takumi edition above it. Even so, there's more than enough standard kit, with four USB ports, front and rear parking sensors, a reversing camera, heated and ventilated front seats, a heated steering wheel and smooth leather upholstery.
Early impressions are positive, but not universally so. The UX300e is very smooth to drive around town and even on the motorway. The brake-energy-recuperation system is straightforward to use, while the car's cabin has impressed me, too; indeed, the UX is almost Tardis-like in its ability to shrink its body around a relatively spacious interior. I noticed another example of the car on the road the other day, and thought it was a different model from the one I was sitting in; it's really spacious, at least for one couple and their luggage for a weekend.
Something else that's gone down well is the styling. While I'm still not entirely sold on Lexus's oversized grille, even as we were taking the photos you see here, three separate passers-by commented on how good the UX looked – especially in the £570 Terrane Khaki paint option. I'm particularly taken with the rear, with its dramatic tail-lights and complex, sharp body surfacing.
The biggest gripe we've had so far is the infotainment. For years Lexus has had an iffy reputation in this area, but the Auto Express road testers assure me that the firm has been making big improvements. 
Even so, the screen isn't the biggest in this class, nor the sharpest. I'm also having to live without the built-in sat-nav for now, because the Lexus connected services app on my smartphone has stopped working.
At least we're able to hook up our iPhones to get navigation via Apple CarPlay – a useful alternative that Lexus didn't offer on any of its vehicles until comparatively recently.
Of course, taking delivery of an electric car just as the UK's winter snap starts to bite is perhaps not ideal. But while the Lexus's range is indeed modest, the car is at least honest about it. After drives including motorway and, yes, some miles with the heating cranked up, the UX300e still predicts just over 180 miles on a full charge. It's that sort of accuracy and dependability that could prove crucial in the months ahead.
| | |
| --- | --- |
| On fleet since: | November 2021 |
| Price new: | £45,995 |
| Engine: | 1 x e-motor, 54kWh |
| 0-62mph: | 7.5 seconds |
| Top speed: | - |
| CO2/tax: | 0g/km/£0 |
| Options: | Terrane Khaki paint (£570) |
| Insurance*: | Group: 38E Quote: £510 |
| Mileage: | 4,814 |
| Efficiency: | 3.3miles/kWh |
| Any problems? | None so far |
*Insurance quote for a 42-year-old living in Banbury, Oxon, with three points.