Used Lexus UX (Mk1, 2018-date) review
A full used buyer's guide on the Lexus UX covering the UX Mk1 that's been on sale since 2018
Verdict
Compact SUVs are incredibly popular in the UK, and it's a segment that's fiercely contested by all premium brands. As a result, you have lots of choice, and because the Lexus isn't the most obvious contender, it's easy to look elsewhere when buying. But we'd say that this smart-looking crossover is well worth a closer look, as long as your key priority isn't lots of space for people or luggage. If you do buy a UX, it's worth pinning down the exact spec, because Lexus offered numerous option packs that brought lots of extra kit, but this could vary according to the trim level.Also beware that your driving style and the type of journeys you make will have a big bearing on the fuel economy you can achieve, and therefore the running costs.
When Toyota launched its Lexus luxury offshoot in 1989, the focus was on premium saloons. But seven years after the new marque arrived, it introduced its first SUV, the LX, which was based heavily on the contemporary Toyota Land Cruiser.
Two years later Lexus launched its own crossover, the RX 300. Since then, it has provided a choice of SUVs unique to the brand, even though their oily bits are usually shared with various Toyota models.
Despite the massive popularity of SUVs, offering several of them hasn't boosted Lexus's sales as much as you might expect, considering the marque's reputation for high-quality products and peerless customer service. Despite this, Lexus' smallest SUV, the UX, is surprisingly plentiful on the used market, and it's a likeable car, too.
History
The UX went on sale in the UK in October 2018, priced from £29,900. Available only in UX 250h form with a 2.0-litre petrol engine backed up with 'self-charging' hybrid tech, buyers could choose between front or all-wheel drive. The car was only available  as an automatic and there was a choice of three trim levels: UX, F Sport and Takumi.
By the end of 2020 a Premium Sport grade had joined the range. This featured the Premium Pack as standard, with extra kit such as navigation and various driver- assistance systems. From March 2021, Lexus's first EV, the UX 300e, was available. It came in one unnamed trim level, but buyers could pay extra for Premium Plus and Takumi packs. An F Sport Design trim was added for UX 250h buyers in July 2022.
Which one should I buy?
The UX 300e is desirable, but you pay a hefty premium for one over an equivalent UX 250h. Only you can decide whether that is a price worth paying. The entry-level UX comes with navigation, dual-zone climate control and 17-inch alloy wheels.
F Sport adds 18-inch rims, sport front seats, privacy glass, heated and electrically adjustable front seats, and a heated steering wheel. Takumi has ventilated front seats, leather trim, a Mark Levinson 13-speaker premium hi-fi, 10-inch display and a 360-degree camera. It also has a head-up display, sunroof, blind-spot monitor and rear cross-traffic alert with a braking function.
The last two features are also included in the Premium Sport Edition, along with 18-inch wheels, navigation and seats trimmed in 'Tahara' simulated leather.
Alternatives to the Lexus UX
The most obvious alternatives are the Mercedes GLA, Audi Q2/Q3 and the BMW X1 and X2. They're all costly to buy, but have cutting-edge tech, are well made and are good to drive. Other premium compact SUVs include the Jaguar E-Pace and the Range Rover Evoque, which both come in plug-in hybrid form. The Mazda CX-5 is a cracking all-rounder that's great to drive and looks distinctive, while the DS 7 is an intriguing left-field option, but it's costly.
Partnership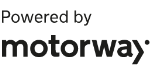 Need to sell your car?
Find your best offer from over 5,000+ dealers. It's that easy.
If you want something electric, the Mazda MX-30 is appealing, but offers limited range, while the Volvo XC40 Recharge is impressive but expensive. A better all-rounder is the Hyundai Kona Electric. If you're tempted by a Lexus UX but can't quite stretch to one, the Toyota C-HR is a cheaper alternative.
What to look for
Range
At first the UX 300e had a 54.3kWh battery for a 186-mile range. From November 2022 a 72.8kWh battery boosted it to 280 miles between charges.
Towing
The UX 250h can pull up to 750kg, regardless of whether the car has front or four-wheel drive. The UX 300e is not rated for towing at all.
Tax
Vehicle Excise Duty can be costly, because most UXs breach the £40,000 threshold, meaning a £510 annual tax bill for the first five years.
Tyres
The UX comes with run-flat tyres and neither a spare wheel nor a 'mobility kit'. You can fit regular tyres, and a space saver under the boot floor.
Reliability
The UX has three years or 60,000 miles of warranty cover, while there's eight years or 100,000 miles for the UX 300e's battery pack, not that owners expect to need the protection. With reliability peerless, owners may gripe about high service costs instead.
Interior
There's no mistaking that this is a premium car, thanks to the cabin being swathed in top-notch materials. The dashboard is also very busy, with lots of switches and read-outs, and it takes some getting used to. It's intuitive enough, although the infotainment system isn't as good as what's on offer in some of the UX's premium rivals.
Front-seat comfort and space are excellent, but the rear can feel cramped for taller passengers, thanks to the low roofline. Boot space is just 320 litres (1,231 with the seats folded), or 281 litres (1,194) in 4WD form; the UX 300e has 367 litres.
Prices
There are around six times as many UX 250h cars for sale, as there are pure-electric UX 300e versions, while F Sport is the most popular trim level.
Visit to our sister site Buyacar to get a great deal on a used Lexus UX, or to check prices on a specific model head over to our valuation tool.
Running costs
The UX 250h/UX 300e have a maintenance interval of 12 months or 10,000 miles, and for both models the services alternate between Intermediate and Full. These are priced at £285 and £505 respectively for the UX 250h, while they're £160 and £315 for the UX 300e.
For most cars, the maintenance costs drop after three years, but for the UX it isn't until the 10th year or 100,000 miles that the prices come down to £228 and £404 for the UX 250h, and £128/£252 for the UX 300e. These costs include fresh brake fluid every two years, but because the UX 250h's engine is chain-driven, there's no cambelt to renew, which helps to cut costs a little.
Recalls
Lexus has recalled the UX twice so far. The one in May 2019 came just a few months after the first cars reached UK roads. The action affected 1,201 examples of the UX and ES built between October 2018 and March 2019. They left the factory without the eCall emergency calling system activated. The solution was to activate the set-up.
The second campaign was for the same fault, but this time only the hybrid and electric UX were affected. A total of 2,046 cars were recalled, all of which were built between November 2020 and March 2021. This time the problem was because of faulty software, so an update was required to put things right.
To see if a potential UX purchase has any outstanding recalls, log on to lexus.co.uk/owners/about-my-lexus/vehicle-recall and input the vehicle identification number.
Driver Power owner satisfaction
The UX has not appeared in Driver Power surveys, but in the 2022 used-car poll, Lexus had four models in the top 10. This included the GS Mk4 at number one, the RX Mk3 in fourth, the CT in sixth and the RX Mk4 in seventh. Lexus managed only 12th place out of 29 in our 2022 Brands survey, with buyers disappointed by high running costs and lacklustre multimedia systems, although reliability is still excellent.
Looking to sell your current car quickly and for a good price? We've partnered with Motorway to bring you the best offer from its network of UK dealers...