Lotus Evora 400 review
This new Lotus Evora 400 is quicker and more sophisticated than any other Lotus - ever
Find your Lotus Evora
Offers from our trusted partners on this car and its predecessors...
Or are you looking to sell your car?
Advertisement
The Evora was always a good car that could and should have delivered more, but that's no longer the case with this "two thirds new" Lotus Evora 400. On every level, be that in a straight line, going around corners or even just to sit in and interact with, the 400 is a huge improvement over its predecessor. It's more expensive, yes, but in many ways it represents far better value. More of the same please Lotus, you've been away for far too long.
Lotus Cars might well be a shadow of its former self nowadays, but if the "two thirds all-new" Evora 400 is anything to go by then Norfolk's most famous sports car company is well and truly on its way back.
Lighter and more powerful than before, the redesigned Evora 400 is also faster and more sophisticated than any other Lotus in history, claim its creators. And having driven the car on both road and track, we're not going to disagree with them for one second. Truly, the 400 represents a major leap forward over its good but-not-quite-brilliant predecessor, and not just in terms of raw performance but, crucially, also on quality and engineering sincerity, and even styling.
At the front there are much bigger grilles designed into the nose, there not just to give the car a more thrusting appearance but also to allow more air into the redesigned intercooling system. Without this, the latest version of the Evora's 3.5-litre supercharged V6 Toyota engine wouldn't be able to produce the 400bhp and 410Nm of torque that it does.
At the rear there's also a new diffuser that looks great but also helps to generate a touch more downforce than before (now up to 32kg at 150mph). And at the sides the sills have been redesigned to be narrower to allow easier entry into the car, while the A pillars are thinner to help save weight and improve outward visibility.
Getting weight out of the car while increasing its power and torque outputs were always the key priorities with the Evora 400 - the car weighs 42kg less than before, despite its new cooling system which actually adds 15-20kg. This means that in reality Lotus has shaved over 50kg from the car to get the kerbweight down to 1,395kg. Allied to 20 per cent stiffer rear suspension, bigger brakes, a slightly quicker steering rack and completely redesigned dampers at all four corners, you can feel the differences from the moment the car starts to move.
Indeed, you can hear one of the key differences between new and old before you move so much as a millimetre in it, because even on start up the new exhaust system produces an emphatic bark that simply wasn't there on the old Evora.
Move away and you notice how much slicker (but still not quite perfect) the new gear change mechanism is; it feels meatier but more precise throughout the gate, if still a touch reluctant to engage second from third in a big hurry. Also re-engineered is the ESP system, which now features four different driving modes; Drive, Sport, Race and Off. In Drive the exhaust note remains dormant until you pin the throttle hard and enter the second half of the rev range, but in Sport the exhaust wakes up and sounds magnificent far sooner, while in Race it becomes twice as loud even at idle, and makes a noise not unlike a full-blown racing car at anything approaching full throttle.
Despite this, it's the way the latest Evora steers and stops and turns into corners that is most impressive of all. Plus the way it goes between the twisty bits, which has gone from good to good-grief. Now, at last, the Evora feels properly rapid in a straight line; Lotus claims 0-60mph in 4.1sec with a top speed of 186mph. So not only does it go like a car with a £72,000 price tag should, but it also sounds like a junior supercar, too.
Partnership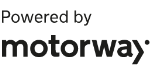 Need to sell your car?
Find your best offer from over 5,000+ dealers. It's that easy.
Around the Lotus test track at Hethel Lotus claims the 400 is a staggering seven seconds quicker than its predecessor. But having driven it for 10 laps straight around the same circuit (and not experienced more than the faintest whiff of fade from the new brakes while doing so) I don't doubt this claim for a moment. In most respects the Evora 400 feels like a brand new car compared with what's gone before – not just to thrash around a track but out on the road as well.
There, the ride perhaps feels a touch livelier than before, and the new Michelin Sport tyres also generate a little more noise than I remember, but overall the 400 feels as excellent to drive on the road as it does on the track. And its new interior also looks and just is hugely improved on all fronts, too.