New Lotus Evora GT410 2020 review
Can the new Lotus Evora GT410 find the right balance between sports car and everyday useability?
Find your Lotus Evora
Offers from our trusted partners on this car and its predecessors...
Or are you looking to sell your car?
Advertisement
Verdict
If you're a Lotus fan after a slightly more usable model, the new GT410 hits the right notes. But if you're a potential Porsche 911 buyer you're unlikely to be swayed. Put simply, the GT410 is a gentle revision of the Evora formula but at heart it's still an unapologetically-focussed sports car.
Lotus is firmly on the offensive. New ownership, revamped production facilities and with a fleet of new cars on the horizon, Hethel's world-renowned sports car company is in better shape than it has ever been. 
Electrification and a brand new sports car are coming, but the firm's latest addition is a new member of the ageing Evora line-up, which is now over ten years old. It's called the GT410, and it's an Evora with a slightly softer side. 
Priced from £82,900 it's the entry point to the line-up, and places greater emphasis on everyday comfort by way of additional standard equipment and a new chassis setup. 
The suspension is still totally passive - there's no adaptive and electrically adjustable witchcraft here, like you'll find in many rivals. The damping rate has been reduced in order to improve comfort, while new-look 19-inch wheels at the front, and 20-inch wheels at the rear have also been introduced. Lotus has added extra sound deadening, the doors now include arm-rests, while leather-cladded Sparco sports seats are now standard. 
A small infotainment display from Pioneer sits central in the cabin and features a reversing camera as well as navigation. Apple CarPlay appears for the first time, as does a DAB radio. They're touches that certainly broaden the appeal of what is a left-field choice in this area of the market, but at £82,900 the Evora GT410 is bang on entry-level Porsche 911 cash. A car that is crammed with more tech and built to a much higher standard. 
At first glance, it's difficult to see how this comfort-oriented Evora can compete with such polished rivals; vents taken from mid-2000s Fords are hard to ignore and the touchscreen is archaic in presentation and operation. The optional rear seats, turning the Evora into a 2+2, are too small to be considered useful. 
But what the Lotus lacks in luxuries it makes up for with its focus on the driver, evident in the small and perfectly formed steering wheel, easily red instrumentation and an elegant steel ball-topped gearstick. Visibility is good but around 50 per cent of the rear-view is occupied by the mid-mounted engine, and the totally unobscured view of the throttle linkage is another hint that the Evora hasn't gone soft in pursuit of new buyers. 
On the move, the damper work is exceptionally well executed with the Evora largely unflustered by road imperfections at speed. You could conceivably rattle off long journeys, be it motorway or cross country, with the only real gripe being heavy clutch in traffic. The suspension changes Lotus has made should win huge favour with purists owing to its ability to feel at home on such a broad cross-section of roads.
Left in its standard mode, the 3.5-litre supercharged V6 is characteristically lazy and torque-rich enough to burble along unobtrusively. However, engage the sports exhaust, or better yet, hit the Sport button, and the powertrain transforms into one of the Evora GT410's best assets. 
Partnership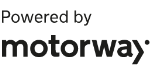 Need to sell your car?
Find your best offer from over 5,000+ dealers. It's that easy.
The active exhaust system gives the easy-going, six-cylinder engine an angry, bassy-heavy soundtrack that reaches a sonorous yelp that few rivals can match. As the revs climb so does the pace, while the six-speed manual gearbox, and it's rifle-bolt operation, is so rewarding to use. 
The Evora, unlike all of its rivals, sticks with hydraulic steering. It means the steering wheel drips with immediacy and feedback through corners, which makes it a car you'll enjoy not just exploring the limits of, but also one you'll enjoy simply pottering around in. 
The basic appeal of the Evora as a sports car remains with the new GT410. However, it's not a complete transformation to real grand tourer standards. The price raises a few questions too; you'll have as much fun in an Alpine A110 and at a fraction of the price.
Model:
 
Price:
£82,900
Engine:
3.5-litre supercharged V6 petrol
Power/torque:
410bhp/410Nm
Transmission:
Six-speed manual, rear-wheel-drive
0-62mph:
4.2sec
Top speed:
186mph
Fuel economy: 
26.0mpg
CO2:
245g/km
On sale:
Now