New Mazda 3 SkyActiv-X 2019 review
Can Mazda's clever new SkyActiv-X engine give the Mazda 3 hatch petrol performance with diesel economy?
Find your Mazda 3
Offers from our trusted partners on this car and its predecessors...
Or are you looking to sell your car?
Advertisement
The new SkyActiv-X engine certainly creates the most convincing version of the new Mazda 3 yet, but it feels in some ways that the clever spark controlled compression ignition technology under the bonnet is being held back from its ultimate potential. This is the very first application of the tech though, so it'll only get better with time. Here and now you get some much needed extra power over the SkyActiv-G car without really sacrificing fuel economy, but a little refinement is lost. It's good enough to be our pick of the Mazda 3 bunch.
SkyActiv-X is a brand new, spark controlled compression ignition (SPCCI) engine that has been under development at Mazda since 2015. The firm proudly insists that it's the first true compression ignition petrol powered engine ready for production. It's a petrol engine that uses intense pressure to combust the fuel-air mixture, like you would find in a diesel engine. Spark plugs remain in place as a control factor, but in the simplest terms, the aim is petrol performance and responsiveness with diesel fuel economy. 
The engine makes its debut here in the latest Mazda 3 - a car we've already heaped plenty of praise on for its style, upmarket quality, strong levels of refinement and, more than anything else, for the way it drives. It's a brilliant family hatchback to find yourself behind the wheel of, but the car's launch engines lacked a little sparkle. That's a gap Mazda hopes the new  engine can bridge when it lands in the UK this October. 
• Mazda Skyactiv-X prototype review
It's also technology that Mazda's dealers may have a hard time explaining to customers. Ultimately, how the SkyActiv-X engine feels to drive in the Mazda 3 is what will sell it, and while this car gains some much needed performance over the 122bhp SkyActiv-G with 187bhp and 224Nm of torque, it's still a very different proposition to the turbocharged options that have become the norm in this segment. 
Start the car cold and it idles quietly like a petrol - nothing unusual here. But get on the move and the quirks and character of this brand new engine begin to become apparent. 
The engine uses a supercharger to ram as much air into the fuel-air mixture as possible to achieve that lean burn, but Mazda's engineers have focussed on trying to create a naturally aspirated feel to the way the engine responds and delivers its power. By and large, this is exactly how it feels. 
Peak torque of 224Nm is still down a little on turbo cars such as TSI engined Golfs and the EcoBoost fitted Ford Focus, but while those cars dump the torque low down the rev band, the Mazda still requires revving out, building slowly from idle in a linear fashion to a sweet spot at around 3,000rpm where maximum power sits. From there it revs out comfortably to 6,500rpm, but it takes its time - the gearing feels quite long, and sixth is a cruising gear undoubtedly.
Partnership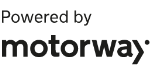 Need to sell your car?
Find your best offer from over 5,000+ dealers. It's that easy.
As the revs rise the engine note changes too. From a petrol-like idle the sound begins to mimic a diesel knock when the engine is turning over around that 3,000rpm peak torque zone, then the sound transforms back to a smoother petrol note as you get into the higher reaches of the rev band. A menu on the slick infotainment system can show you when the car is operating in SPCCI mode, and it shows that there really isn't a certain speed or rev zone required to achieve this - just keep the car at a steady pace and eventually it'll settle back into performing its party trick. 
What does that mean for fuel economy? In the manual car we threw caution to the wind to try and unpick the secrets of the new engine, only averaging 28mpg but making full use of the derestricted autobahn on our test route. A more realistic drive in an automatic SkyActiv-X equipped 3 threw up 40mpg on the trip computer, so stick with the excellent six-speed manual gearbox and 40+ without really trying is probably what you're looking at. 
Does that really move the game on from the turbocharged opposition? Not really, based on our first, somewhat unscientific taste of the technology. It seems as if the SkyActiv-X car won't be hugely more economical to run than the cheaper SkyActiv-G either. But, importantly, it is a much better performer, and almost certainly the car to budget for. The more powerful engine loses a little refinement, but finally the Mazda 3's excellent chassis and steering have a whiff of performance to exploit.