MINI confirms plan to go fully electric by 2030
The next-generation fully electric MINI Hatch and Countryman are both set for production in 2023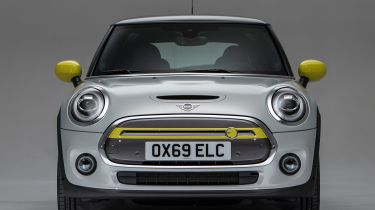 The BMW Group has confirmed that MINI will undertake a transformation into a fully-electric brand over the next decade. 
MINI will launch its last new model available with internal combustion engines in 2025, and that by 2027 it hopes that 50 per cent of all MINI sales are fully electric. By 2030, the brand's entire line-up will consist of battery-electric vehicles only. 
Currently, the brand's only fully electric model is the MINI Electric, which is manufactured at the brand's Cowley plant in Oxfordshire, while plug-in hybrid versions of the Countryman and Clubman prop up the rest of the electrified line-up. 
Now, MINI has confirmed that the next-generation Countryman will go into production in 2023, and like the current MINI Hatch it will be produced with both internal combustion and fully-electric powertrain options. 
The new Countryman is expected to grow in size to become a rival for the likes of the BMW X1 and Audi Q3 compact SUVs. 
In the same year, the brand will introduce a new-generation Hatch based on a fully-electric platform that is being engineered in collaboration with Chinese car-making giant Great Wall. It will shrink in size compared with the current MINI Hatch and will become a rival for the likes of the Honda e and the new all-electric Fiat 500. 
Last year, MINI boss Bernd Körber told us: "When I say small, I mean I want to make a small three-door hatch again. Today there are some restrictions for pedestrian safety, but we would like to, in terms of design and exterior, make the three-door hatch as small as possible."
Do you think MINI would be a success as a fully electric car brand? Let us know your thoughts below...