New MINI Clubman 2015 review
The styling won't please everyone but the new MINI Clubman is fun to drive, comfortable and distinctive
Find your MINI Clubman
Offers from our trusted partners on this car and its predecessors...
Or are you looking to sell your car?
Advertisement
The Clubman is only the beginning of MINI's push into more premium territory - and we have every reason to believe it will succeed. It's comfortable, quirky and still has that degree of excitement that makes MINIs such a hit. The looks won't be to everyone's taste but standing out has never played such a significant role. Up against humdrum hatchbacks, we'd say the Clubman's unique character could give it the upper hand.
MINI is growing up – and in more ways than one. The all-new Clubman is the largest model MINI has ever produced, with this second-generation car signifying the manufacturer's push into a more premium market where buyers are asking for bigger and better without the compromise.
And that neatly sums up the previous Clubman: it wasn't without its charm, but a cramped cabin, impractical bodystyle and hard ride rather contradicted everything it was designed to achieve.
At almost 4,300mm long and 1,800mm wide, the all-new model is 270mm longer and 73mm wider than the MINI 5-door Hatch, with 100mm added to the wheelbase.
Those are significant gains, which immediately open the Clubman up to a wealth of new family buyers the previous model failed to attract. In fact, while the Clubman may look like a compact estate, proportionally it actually faces more conventional opposition in the shape of the Volkswagen Golf and Audi A3.
However, while the Clubman may have conformed in terms of size, it's still gone about it in its own unique way. Being a MINI, image is one thing that's guaranteed. Lashings of chrome, sharp LED headlamps and infinite personalisation options will keep image-conscious buyers satisfied. Even inside, MINI has redesigned the centre console and added plush leather sports seats to give it that upmarket feel the old model lacked.
But changes to give the Clubman more mass market appeal don't stop there. The old rear-hinged 'clubdoor' from the old model – which was more of a hindrance than a help – has been ditched in favour of two conventional rear doors. They make it far easier for passengers to get in and out, especially for UK buyers – who were previously forced to get out into the road rather than onto the pavement.
Once inside, the car's increase in size is immediately noticeable, with far more knee and headroom than before. Yet quirks such as the twin-door boot still remain.
The split boot can be opened by hand or if you have the Comfort Access option specified (essentially a handsfree tailgate), with a simple kick under the rear bumper. The 360-litre capacity can be expanded to 1,250 litres by folding the rear seats flat – about on par with what's on offer in a Golf.
Now, as well as making the Clubman a lot more practical, one of MINI's other main targets with the new model was to make it more comfortable. In fact, the brand has gone as far as to say this is most refined car it has ever made.
Partnership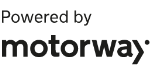 Need to sell your car?
Find your best offer from over 5,000+ dealers. It's that easy.
It's based on the new front-wheel-drive architecture that's shared with the three and five-door hatchbacks as well as the BMW X1. But despite this, the Clubman gets a completely unique and softer suspension set-up. It immediately feels more forgiving and compliant over rougher surfaces, which has helped to eradicate the skittish nature of the previous model.
As improvements go, it's a big one, but making it the most refined MINI ever wasn't an all too difficult task, as ride quality has never been one of its strengths. In the Clubman, though, we'd say it has succeeded.
However, has the newfound sense of refinement come at the expense how much fun it is to drive? To an extent, it has. Because it's bigger and softer, you can feel that initial degree of sharpness has been lost from its responses. The steering still has that MINI crispness to it, but it's lighter and makes the Clubman feel a tad lazier than the smaller hatchbacks. It's a trait that's been inherited from the outgoing model, but the more gracious manner in which the new one covers ground sweetens the deal a little.
Yet that small issue is unlikely to really trouble buyers, and it's only ever noticeable when you really hurl the car around. The rest of the time, the Clubman still possesses that same eager and energetic character MINIs have become so famous for.
The Cooper S we tested has the same 189bhp 2.0-litre turbo as the hatchback, but even in this bigger and softer car, it still really shifts. Floor it, and the MINI will surge from 0-62mph in just 7.2 seconds, plus it'll hit 142mph flat out.
The Clubman is also the first model MINI has offered with the option of a new eight-speed automatic gearbox. It's 10g/km cleaner and returns 4mpg more than our six-speed manual test car (45.6mpg and 144g/km), but it's also a costly option, at £1,700. We think you'd be better informed to put that money towards the £2,785 Chili pack, which features half-leather upholstery with heated sports seats, MINI's comfort access system, park distance control, automatic air-con and LED headlights.
The model that will be making up the bulk of sales will be the Cooper D, and it's easy to see why, as it's capable of a claimed 69.8mpg and 109g/km. The 0-62mph time of 8.6 seconds isn't too shabby, either.