Nissan 370Z vs Mazda MX-5 BBR GTi Turbo
The Nissan 370Z and Mazda MX-5 sports cars focus on fun, and now they fight it out
The Nissan 370Z is one of a dying breed. The naturally aspirated, rear-wheel-drive manual sports car was once a successful niche, but these days turbochargers and automatic gearboxes are so ubiquitous that they're consigning these pure-bred driver's cars to history.
However, the 370Z refuses to be killed off, and has recently been updated for the 2018 model year. But start to explore your options even further, and there's another car you can have for similar money. The standard Mazda MX-5 RF is nowhere near as quick as the Nissan, but that's where this upgraded BBR Turbo version comes in. So which of these old-school sports cars is a better buy? 
Head-to-head
| | | |
| --- | --- | --- |
| Model: | Nissan 370Z GT | Mazda MX-5 RF 2.0 Sport Nav BBR Stage 1 Turbo |
| Price:  | £34,495 | £32,189 (£26,195 plus £5,994 turbo kit) |
| Engine:  | 3.7-litre V6 petrol | 2.0-litre 4cyl turbo petrol |
| Power/torque:  | 324bhp/363Nm | 248bhp/320Nm |
| Transmission:  | Six-speed manual, rear-wheel drive  | Six-speed manual, rear-wheel drive  |
| 0-60mph: | 6.3 seconds | 6.3 seconds |
| Top speed: | 155mph | 155mph |
| Test economy:  | 23.1mpg | 30.3mpg |
| CO2/tax:  | 248g/km/£140 | N/A/£140 |
| Options:  | Metallic paint (£575) | Metallic paint (£670), Safety pack (£600), BBR Stage 1 Turbo upgrade (£5,994), BBR performance springs (£594), BBR SuperSport exhaust (£594), upgraded brakes (six-piston front, four-piston rear, £2,028), Rota 17-inch alloys and Yokohama V105 tyres (£1,074) |
Nissan 370Z 
For: Fun to drive, old-school feel, engine note and interaction from manual gearbox.Against: Relatively drab interior, equipment is lacking, heavy, which dulls agility.
The Nissan 370Z name is a familiar one, as the model has been on sale for nearly 10 years now, and while there have been updates over the years, it's remained relatively unchanged.
It still has the same 3.7-litre V6 engine under the bonnet, which produces 324bhp at 7,000rpm and 363Nm of torque at 5,200rpm. When it came out the V6 wasn't particularly remarkable, but those relatively high revs are rare these days in a world of turbo engines that promote low-down grunt.
More reviews
Car group tests
In-depth reviews
Road tests
Used car tests
In our tests the Nissan took 6.3 seconds to reach 60mph from a standstill, the same as its rival here. That was on a very wet track, which reduced off-the-line traction for both models, but once up to speed the 370Z's power advantage meant it beat the MX-5 BBR from 30-70mph, taking 5.2 seconds to the Mazda's 5.7 seconds.
Despite the Nissan's more portly 1,496kg kerbweight, the extra torque means that above 70mph it starts to leave the MX-5 behind. But the long ratios hurt the 370Z's in-gear times at more relevant speeds. It took 5.3 seconds to go from 50-70mph in fifth and 7.8 seconds to do the same in sixth; the BBR MX-5 took 5.1 and 7.2 seconds.
The gearbox feels more agricultural than the slick Mazda's. Despite a new performance clutch, it's still heavy, and it has a longer throw than its rival. It's satisfying to use, and has a clever rev-matching function that can easily be turned off if you prefer to put in the work yourself. It's a good gearbox but not a great one, especially next to the Mazda's superb transmission.
The engine's character is more old-school, as the lack of a turbocharger means you need to rev it hard to get the best out of it. It's fun to do so, as the power delivery is smooth, predictable and comes with an enjoyable, howling exhaust note.
There's lots of fun to be had in corners as well, thanks to the limited-slip diff at the rear. And the good news for keen drivers is that the traction control doesn't cut in too harshly in either car, so you can enjoy the rear-wheel-drive layout.
Partnership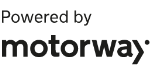 Need to sell your car?
Find your best offer from over 5,000+ dealers. It's that easy.
The Nissan's steering is heavier than the Mazda's, but isn't quite as quick. There's a little more feedback from the 370Z's rack, although not by a huge amount. While it feels agile, the car's mass is apparent after spending time in the lighter Mazda; it just can't match its rival's agility. The 370Z rides more harshly than its rival here over rough roads, even with BBR's stiffer springs fitted on the MX-5. It's smooth enough once you start to bring up the speed past 40mph, though. 
Testers' notes
• Sat-nav: We spent far too much time fighting with the Nissan's infotainment system. It's confusing and ugly, a reminder of how old this car actually is now.
• Gearbox: Button on the centre console to turn rev-matching on and off is a very welcome feature.
• Doors: Long doors are tricky to open in tight car parks, and feature strange exterior door handles. 
Mazda MX-5 BBR GTi Turbo
For: Fun handling, well-integrated engine modifications, option to open roof.Against: Need to buy car outright to add modifications, cramped interior, small boot. 
As standard, the MX-5 is one of our favourite sports cars. It's handsome, characterful and fun to drive, but its naturally aspirated engines can't match the Nissan for performance, so it loses some appeal for some driving enthusiasts.
However, BBR GTi has stepped in with its new turbo upgrade that boosts power by 90bhp and torque by 120Nm – enough to improve the 0-60mph time to match its rival in the wet at 6.3 seconds. That's because with a peak output of 248bhp and a low kerbweight of 1,045kg, it has a power-to-weight ratio of 237bhp per tonne – more than the 370Z (217bhp per tonne).
This means it feels much more aggressive from low speed than its rival here, especially as the 320Nm of torque is produced at 3,800rpm, much lower down than maximum torque in the Nissan. The extra boost in the Mazda makes it more usable at lower revs, as you'd expect from a turbo, but the magic is that it doesn't take away from the 2.0-litre engine's revvy nature.
There's very little lag, and you might not even think the car is turbocharged because the power builds naturally to a peak even higher than that in the standard, naturally aspirated 2.0-litre MX-5, at 7,150rpm. Not only is it punchier at low revs, the BBR is also satisfying and exciting to rev to the red line – and it sounds great thanks to this car's Supersport exhaust (£594 fitted).
It beat the 370Z from 50-70mph in fifth and sixth gears in our tests thanks to shorter gearing and strong torque, while it was a match for the more powerful rival in third and fourth gears from 30-50mph, taking 3.2 seconds and 4.1 seconds respectively (the Nissan took 3.1 seconds and 4.1 seconds).
It's a superbly implemented modification to an already entertaining powertrain and adds an extra element to the driving experience. It feels genuinely fast without overwhelming the MX-5's chassis, and is enjoyable at sensible speeds as well. The extra power lets you exploit the MX-5 2.0's limited-slip diff, as you can easily tweak your line through a corner with the throttle.
BBR offers some other upgrades, too, and on our test car these included a set of Yokohama tyres and 17-inch Rota alloy wheels (£1,074), upgraded brakes (£2,028) and stiffer springs (£594). These mods all add to the driving experience, to the point where this MX-5 feels much more like a serious driver's car than the Nissan when you're pushing hard, but with only a small loss of comfort over a normal MX-5 when in town or on the motorway.
Testers' notes
• Sat-nav: Mazda's sat-nav system is better than the Nissan's, with a simpler interface and clear graphics. We wish it was easier to see one-way streets on the map, though.
• Seats: Speakers in seat headrests ensure that you can hear audio with the roof down.
• Steering: It's a shame that the steering wheel cannot be adjusted for reach, but it is well placed even without it.
Verdict
First place: Mazda MX-5 BBR GTi Turbo
The superb standard Mazda MX-5 can't compete with the 370Z's performance, but its lively and agile handling means it's great fun. Head to BBR and you can have your car set up to leave the Nissan in its tracks; the extra power adds another dimension, boosting the fun factor. 
Second place: Nissan 370Z
The 370Z is fun to drive and we're glad it's still on sale. It's a rarity in today's world, but this naturally aspirated, rear-wheel- drive, manual sports car will put a smile on your face. A dated interior, higher price, poor infotainment and expensive running costs let it down, though.