Used Nissan Navara (Mk3, 2016-date) review
A full used review on the Nissan Navara pick-up truck covering the Navara Mk3 that's been on sale sine 2016
Verdict
It's easy to see why the Navara is such a common sight on UK roads. It offers most of the comforts of a mainstream family car with impressive off-road and towing capabilities. You get decent performance and refinement, and plenty of comfort, along with better handling than you might expect, but it all comes at a cost. The Navara is a workhorse that's designed to earn its keep, so you won't have anything like the level of dynamic polish that you'd expect from a modern SUV, plus this is a big car that will use a lot of fuel no matter how you drive it. So while the Navara will impress if you're coming from an older pick-up, if you're thinking of switching from an SUV, be prepared to make some compromises.
It's easy to think of the pick-up truck as an American phenomenon, because they're sold in such huge numbers in the Land of the Free. But in the UK, the majority of used pick-ups are Japanese, thanks to the efforts of Nissan, Toyota, Mitsubishi and Isuzu.
One of the most popular is the Nissan Navara, the original version of which made its debut 25 years ago. But it was 62 years before this that Nissan (then Datsun) produced its first pick-up, so by the time the third-generation Navara was unveiled in 2015, the company knew what it was doing. Sure enough, this Navara impressed on several levels, but there's plenty to take into account before buying.
Models covered
Nissan Navara Mk3 (2016-date) - Heavy-duty off-roader is a great tow car that is packed with kit in higher specs.
History
The third-generation Nissan Navara arrived in January 2016 with five trim levels and one engine, a 2.3-litre four-cylinder diesel unit that came in 158bhp single-turbo or 187bhp twin-turbo forms. There was also a choice of king cab or larger double cab bodystyles, two or four-wheel-drive transmissions and either a six-speed manual or seven-speed automatic gearbox.
Just 400 examples of the Navara Trek-1° were released in August 2017, all with the 2.3 dCi 190 engine. The Navara AT32 of summer 2018 was aimed at keen off-roaders with its raised ride height (by 20mm), underbody protection and beefier tyres.
A facelift in July 2019 brought better connectivity, stronger brakes, a greater payload (by up to 46kg) and improved suspension on entry-level models. The single-turbo engine also gained a second turbocharger to boost power to 161bhp.
Which one should I buy?
Virtually all used Navaras are double cabs with four-wheel drive, so it's a question of picking your colour, trim, power and gearbox type. If you're towing, we'd recommend a high-power (187bhp) edition, while the seven-speed auto works really well.
Entry-level Navara Visias are rare; these have electric windows, a multifunction steering wheel, electric door mirrors, Bluetooth, steel wheels, cruise control, hill- start assist and air-conditioning. The Acenta adds 16-inch alloys, keyless go and extra exterior chrome; the Acenta Plus features 18-inch wheels, privacy glass, dual-zone climate control, a rear camera, and heated and electrically folding door mirrors.
Partnership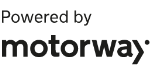 Need to sell your car?
Find your best offer from over 5,000+ dealers. It's that easy.
The N-Connecta adds satellite navigation while the Tekna has LED headlights, heated front seats, a 360-degree camera, leather trim and rear parking sensors.
Alternatives to the Nissan Navara
The Navara's toughest adversary is the Ford Ranger, because it's well rounded in terms of its abilities and being the biggest seller in the segment, there are plenty to choose from. The Mitsubishi L200 is another favourite of ours, and although Mitsubishi has now retreated from the UK, there are still many L200s on the second-hand market. The Toyota Hilux has a reputation for durability and is good to drive, but posher models are expensive.
The Volkswagen Amarok has an impressive interior that's also very roomy, and V6 diesels make light work of towing. Other pick-ups worth considering include the Isuzu D-Max and SsangYong Musso, or if you fancy something more unusual, consider the short-lived Mercedes X-Class (based on the Navara) or the L200-based Fiat Fullback.
What should I look for
Emissions
Early Navaras are Euro 5-compliant; from September 2016 they were Euro 6-compliant, thanks to the use of AdBlue.
Spare wheel
All Navaras were supplied with a 16-inch steel spare mounted under the load bed. Check that it's there and isn't caked with mud.
Economy
The Navara's trip computer tends to read optimistically by at least 10 per cent, with a real-world average of 30-34mpg likely.
Towing
If you need to tow, the Navara makes light work of pulling. All 4x4 models are rated at 3,500kg, but two-wheel-drive Navaras can tow just 3,010kg.
Common faults
With a 2.3-litre engine shared across thousands of Nissan and Renault commercials, you should expect bulletproof performance when it comes to reliability. The tough chassis shrugs off everyday use, but it's worth checking for signs of damage from hard off-road abuse.
Interior
The higher spec you buy, the posher the Navara's interior trim, and while the dashboard is easy to use, some of the design elements look a bit dated.
The ultra-rare king cab has rear-hinged back doors and no B-pillars for easier access to the two rear seats, which can be flipped up for extra carrying capacity. The double cab has four conventional doors, five seats and much more space for those in the back. All Navaras have a payload of just over a tonne and a load bay that's 1,560mm wide. The king cab's load bay is 1,750mm long, the double cab's is 1,537mm.
Running costs
The Navara needs to be serviced every two years or 18,000 miles, with services alternating between minor and major. These are priced at £239 and £379 respectively, but only the latter includes fresh brake fluid, which needs to be replaced every other year; add £59 to the cost of a minor service if you want this done.
The coolant should be checked every six years or 72,000 miles, and if it needs to be replaced you'll pay £39. The Navara's 2.3-litre diesel engine is chain driven, so there's no cambelt to replace. Encouragingly, the Navara came with a five-year/100,000-mile warranty, so newer trucks will still have cover remaining, and it also includes five years of Europe-wide breakdown recovery.
Recalls
Nissan recalled the Navara Mk1 four times, and no fewer than nine campaigns were launched for the second-generation model, but the Mk3 has only been recalled twice so far. The first time was in October 2016 because 5,560 Navaras made up to June 2016 could suffer from a voltage drop that prevented the high-level stop lamp illuminating on some of the hard tops fitted as official accessories. The solution was a wiring upgrade.
The most recent recall came in August 2020 because almost 300,000 Nissans made between September 2015 and March 2018 were fitted with faulty child locks in the rear doors. Also affected by this recall were the Pulsar and Note hatchbacks, and the Qashqai and Juke SUVs. The fix for this problem involved inserting a part into the door-lock mechanism so it operated correctly.
Driver Power owner satisfaction
Because the Navara is classed as a commercial vehicle, it's not covered by our annual Driver Power surveys. Nissan does get into our brand results, though; it came 11th in 2020, but tumbled to 18th in 2021. There is inconsistency in the reader reviews on carbuyer.co.uk, where Navara owners give their pick-ups hardly any stars or the full complement of five, because they either love their truck or hate it.