New 2018 Porsche 911 GT3 RS review
Porsche has made a bigger step forward with its new 911 GT3 RS than you'd imagine was possible
Find your Porsche 911
Offers from our trusted partners on this car and its predecessors...
Or are you looking to sell your car?
Advertisement
You could reasonably expect this new Porsche 911 GT3 RS to be more of a cosmetic makeover than comprehensive step forward. Especially as the pre-facelift car was so very good. But to the dismay of Porsche's rivals and the delight of its fans, the new GT3 RS is sharper, faster and even more feelsome. Perfectly honed for the track but still hugely capable on the road, it is one of the most exciting and engaging new cars money can buy.
When it comes to building hardcore, track-focussed cars with genuine motorsport pedigree, Porsche pretty much wrote the manual. In the 15 years since the very first 911 GT3 RS, Porsche has created a succession of faster and fiercer models. The latest of them being this: the 2018 911 GT3 RS.
Slammed low to the tarmac and wearing a spectacular array of wings, spoilers, air intakes and vents, it looks every inch the racer. Though obviously an evolution of the Gen 1 version launched in 2015, this new Gen 2 model looks even more aggressive. It's more effective, too, with significantly increased downforce levels to aid high-speed stability, but less drag to preserve its 193mph top speed.
Tucked in the new RS's tail is the same 4.0-litre flat-six found in the regular 911 GT3. Not that there's anything run-of-the-mill about this remarkable engine, which revs to 9,000rpm and develops 513bhp without the aid of turbocharging.
It's mated to the latest evolution of Porsche's seven-speed PDK transmission, which has been further honed to provide super-fast shifts. Unlike the regular GT3 there is no manual option, but by using the Race Start function the RS will launch from rest to 62mph in just 3.2 seconds.
The chassis has been developed to give more feel and connection, while further boosting confidence with improved stability and traction. Spring rates are up significantly compared to the outgoing RS, and the rear-wheel steering has been re-tuned to further increase cornering agility.
Being an RS, much attention has been paid to saving weight, with extensive use of exotic materials to achieve a quoted weight of 1,430kg. When equipped with the optional Weissach Pack (which includes a carbon fibre roof, magnesium wheels and a titanium roll cage) a further 30kg can be saved.
All this fanatical attention to detail translates into a truly exceptional driving experience. One that is a much bigger step on from the outgoing RS than you would imagine possible, especially given the brilliance of the old car.
As soon as you begin driving the new GT3 RS you can feel the increased connection. There's more detail through the steering so you're immediately in-tune with the front-end of the car. It's fabulously responsive with immense grip, but it's more than matched by the rear-end of the car, which has brilliant traction. It's this balance and stability that inspires such confidence and allows you to really explore the capabilities of the car.
Of course you can only truly extend it on track - an environment the RS is born for - but it's refreshing to discover that even when you're driving at sensible speeds on the public road it is a thoroughly engaging machine. Albeit one that sacrifices a little ride comfort in order to deliver such breathtaking pace and poise on a circuit.
Partnership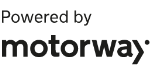 Need to sell your car?
Find your best offer from over 5,000+ dealers. It's that easy.
You might expect the engine to be the standout highlight – a forgivable assumption given it is one of the greatest naturally-aspirated road car engines ever made. But such is the all-round brilliance of the new RS, that it far from outshines the wonderful chassis.
The brakes (optional PCCB carbon ceramics on the cars we drove) offer immense stopping power with plenty of feel and finesse. The PDK transmission is a sensational partner, too – particularly on track when you're driving as fast as you or the car can go. Purists might wish the RS came with a manual transmission, but a stick shift and clutch pedal would change the character of the car and hobble its outright abilities. That matters less on the road, but as a car to enjoy on road and track, it feels correct that the RS only employs the paddle-shift gearbox.
Porsches – and particularly RS models – tend to attract eulogies, but the praise is rarely misplaced. In the case of this particular RS it is absolutely deserved. The product of proud and obsessive engineering, it is testament to a new pursuit. One that chases pure speed, but also engagement and enjoyment.
At a time when the role of the driver is being diminished by technology, it's a thrill to take control of a machine that's both incredibly capable and completely absorbing.