The biggest and best car news stories of 2020
It wasn't just the cars that made headlines in 2020, check out the biggest and best news stories of the year
2020 is finally coming to an end and it's a year many of us would like to forget. The automotive sector may have been hit hard by dealerships closing, cancelled launches and a host of other unforeseen issues due to you-know-what - but there were plenty of headlines to keep us entertained in the meantime. 
There was the announcement that the ban on sales of new petrol and diesel cars would jump from 2040 to 2030, which sent shockwaves through the automotive industry. Mitsubishi's plan to exit Europe was another surprise, while the ongoing furore around the impact of coronavirus and Brexit on the industry gripped us all. 
Despite all this there were glimmers of light. Gordon Murray Automotive unveiled a successor to the McLaren F1 - the T.50 - and BMW showed off its new M3 and M4, sending internet commentators wild. Nissan also showed its intention to keep the Z sports car alive with a new model and the latest Dacia Sandero proved you can still get a new car on a budget. 
Unfortunately, coronavirus will still be making headlines well into 2021, but if this year's biggest headlines have shown us anything, it's that the automotive sector is a resilient one and there's always another great new car around the corner.
Scroll down or click on the links below to read our round-up of the biggest news stories of 2020...
January
Sony's concept car isn't playing games
The 2020 automotive year started in relatively routine fashion, with yet more proof of the increasing importance of the Consumer Electronics Show (CES) in Las Vegas. Several manufacturers fronted up fresh concepts, some of them more future-gazing than others (Hyundai's autonomous flying car, anyone?).
The biggest surprise of CES probably came from electronics giant Sony, which reversed the trend of manufacturers creating cars for its PlayStation games by unveiling its own physical vehicle. Called Vision-S, the concept was designed to show off Sony's latest in-car tech innovations and safety kit.
Even so, the smart-looking four-seater had been developed enough to have some raw stats – a motor on each axle, a 0-62mph time of 4.8 seconds and a top speed of 148mph. But Sony sources were quick to play down suggestions that it could be about to take on Tesla.
The tech on show in the Vision-S was the Sony Safety Cocoon, a network of sensors to give more accurate 360-degree coverage of the vehicle's surroundings. Its computing power in the cabin used Time-of-Flight systems to identify people and objects, also allowing gesture control of the car and its infotainment.
Mercedes and BMW both got serious, though. The former wheeled out its Vision AVTR, a joint project involving the team behind the Avatar movie franchise. The ultra-futuristic saloon was designed to showcase fresh gains in battery technology, including organic cell chemistry that makes the unit 100-per cent compostable.
BMW, meanwhile, played around with the cabin of its i3 city car, giving it a single rear-seat layout designed to recreate the surroundings of a boutique hotel. The treatment, which included a desk with lamp, and a rear entertainment screen, was sampled by showgoers via a ride-hailing service.
Partnership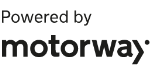 Need to sell your car?
Find your best offer from over 5,000+ dealers. It's that easy.
Auto Express's CES star, though, was the Byton M-Byte – after we were allowed an exclusive early drive of this new all-electric SUV. The quick spin around a Las Vegas casino car park told us that the car's European-led engineering team was set to deliver on its promise of comfort over agility – although the car's 268bhp powerplant gave solid performance too. The overall set-up did a good job of isolating the cabin from the worst potholes the car park could muster.
What really surprised us was the M-Byte's astonishing 48-inch, 4k full-width dashboard display – an item that had the top car industry bosses visiting Byton's stand at CES.
Investigation reveals increased risk to women in car accidents
In an exclusive investigation, we spoke to crash-test experts to find out why women are at greater risk in car accidents, and if there was in-built sexism in vehicle safety assessments. 
The University of Virginia's Center for Applied Biomechanics in the US, for example, estimates that a woman wearing a seatbelt is 73 per cent more likely to be seriously injured in a head-on crash compared with a male counterpart, while Swedish researchers have found women are thrown further forward in rear-end collisions due to their smaller frames, resulting in a higher risk of whiplash injuries. Other contributing factors include stiff car seats, which can act as a trampoline for lighter occupants, while crash-test dummies were based on '50th percentile males' until 2015. 
Euro NCAP's technical director, Richard Schram, explained that in the early days of crash testing such details wouldn't have affected results, because making car structures safe was the priority. He acknowledged that some statistics would be hard for women to accept, although a new crash test dummy would help deliver more detailed results. 
Black box glitches under scrutiny
Black box car insurance is a popular way for young drivers to get affordable cover, but our research found policies were being cancelled due to malfunctioning devices, with one reader accused of doing 106mph in a 30mph zone. 
Silkie Carlo, director of privacy group Big Brother Watch, called telematics policies  "exploitative data-for-discounts schemes", but the Association of British Insurers said they were of "particular benefit" to young drivers.
February
Precept points to Polestar's evolution
Polestar made a solid start with its 1 – a hi-tech hybrid coupé – and the 2, a pure-electric hatchback. But both cars were clearly influenced by the electric vehicle-focused brand's Volvo parentage. 
So it was a significant moment when the Geely-owned manufacturer revealed its vision for how its models' looks and execution could evolve as the Swedish company moves further towards being a brand in its own right. And it did this through the Precept concept.
The dramatic fastback is around 4.7 metres long, but has a 3.1-metre wheelbase that's closer to that of a Mercedes S-Class limousine. It also has spectacular 'suicide' rear doors that combine with the two at the front to give pillarless access to the cabin. 
Its styling and overall profile show how Polestar's designers hope to pull the brand away from Volvo's lineage – and sure enough, you'd be hard pushed to spot any remaining connections to the mothership, thanks to a clean simplicity to the front 'grille' (there's no need for regular air intakes, of course) and a brutal, razor-thin treatment on the tail-lights. The same goes for the cabin, which takes Swedish sophistication to new levels thanks to a facia shorn of the regular adornments. There's a tiny instrument display and then a chunky, Android Automotive-powered, portrait-layout touchscreen that looks after many of the main functions.
More than a physical vehicle, though, the Precept showcases Polestar's ethos on sustainability. The cabin is vegan, since the conventional interior plastics have been replaced by a flax-based composite. As a result, the amount of plastic used in the car's construction has been reduced by 80 per cent – and the total weight of the interior components has been cut by half.
The car's seat covers are manufactured from recycled PET bottles; even the process for weaving the thread is more efficient than usual, reducing the amount of waste. The carpets are made from recycled fishing nets, while the bolsters in the seats and headrests are produced from materials, including cork, discarded by the wine industry.
Polestar officials were quick to point out in February that the Precept was not the Polestar 3 – or even the 4 – although boss Thomas Ingenlath described the car as "not a fancy dream or something out of a sci-fi movie".
But later in the year he returned to confirm that the Precept is indeed destined for production, probably by around 2023, and that it is likely to be the brand's flagship, at the time of launch at least. 
Ingenlath declined to allocate the model a number, but confirmed that it would slot into Polestar's naming pattern. "We will not change our nomenclature that quickly," he said, "but as a codeword for us to work with until it gets to production, let's call it Precept."
Readers would rather pay than use public transport
With cities all over the UK announcing plans for clean-air zones, which charge motorists to drive into certain urban areas, we surveyed more than 1,400 readers and discovered 77 per cent of them would rather pay to drive into a city centre than take public transport. 
We also calculated that, even with a clean-air zone in place, it's still cheaper on average for a family to drive into central London from the countryside and park than it is to take a train and public transport, such as a bus or the tube.
JLR is hit by Speth exit and cost cuts
Former BMW executive Dr Ralf Speth had overseen good times and bad at Jaguar Land Rover, the UK's largest car manufacturer, but the announcement that he would step down was accompanied by some sobering financial news.
Tata-owned JLR said it would embark on a £1.1billion cost-cutting drive, as the company continued its push to overcome the backlash against diesel and volatility in the key Chinese market. Speth had reached the statutory retirement age of 65. But he also probably felt that a key period of his work was done anyway, after the successful relaunch of the Land Rover Defender nameplate.
Nissan's HumanDrive project shows self-driving technology works
Autonomous vehicles are one of the most written about subjects in the automotive world, but while self-driving cars may be further off than some people had originally imagined, they're definitely coming at some point. 
One of the more exciting research projects in this field came courtesy of Nissan, together with organisations including the Universities of Leeds and tech firm Hitachi, which saw a prototype Nissan Leaf 'drive itself' 230 miles from Wales to Bedfordshire. 
Our stint as a passenger in the Leaf was just seven miles, but this was enough to be able to tell that the 'human' aspect of Nissan's HumanDrive project was aptly named. The Leaf slowed significantly at a roundabout without coming to a full stop, just as a real driver would, while the way it positioned itself on rural lanes without markings truly mimicked a flesh-and-blood motorist. 
Despite projects such as Nissan's requiring serious amounts of time and financial investment – and keen motorists will surely miss the ability to drive themselves – safety and convenience mean it's a question of when, not if, such tech will become mainstream.
March
Car makers keep calm and carry on
The pandemic was beginning to hit Europe hard by the time the car industry was preparing to head to the Geneva Motor Show – and in an unprecedented move, the event was cancelled at just four days' notice.
Some manufacturers elected to put their show stars on ice for a month or two, but plenty went ahead with reveals, carried out via a mixture of plain old press releases and more sophisticated 'digital events'.
There was, however, an extra dose of realism to these launches – perhaps because more of the cars that were shown were already too far down the production pipeline to be delayed any further. 
Fiat scored big with the reveal of its all-electric 500, which surprised many with its neat, evolutionary styling and a decent range of almost 200 miles. The company's sister brand Alfa Romeo, meanwhile, launched a model at the other end of the spectrum: the extreme Giulia GTA.
Over at the VW Group, you could tell that Geneva had been firmly filed under 'MQB hatchback debuts' – because the cancellation robbed not only SEAT of valuable airtime for the latest generation of its Leon, but also Skoda of a public launch for the new Octavia. Audi was equally stymied as it tried to get its latest A3 noticed.
VW itself had already shown the Mk8 Golf beforehand, but it had expected to show the latest GTI performance version. All five cars were revealed in digital form instead.
The mainstream models didn't stop there, either. Hyundai kept things the right side of £25k (and stayed on its original schedule) with the i20, a much sharper-looking rival for the Ford Fiesta. But Toyota did postpone the unveiling of the Yaris Cross, its first proper entry into the burgeoning small SUV market and one that looks well placed to capitalise on the increasing demand for electrification. 
That's not to say that all of the Geneva show's traditional excesses were absent. Bentley revealed the Bacalar, a new model from its Mulliner bespoke division with outlandish open-topped looks, a production run of just 12 examples (all of which had been sold by the time the first images were released) and a £1.5million price tag to match.
Meanwhile, BMW gave us a glimpse of its Tesla Model 3-rivalling saloon with the Concept i4, a fully electric model that's capable of 373 miles on a single charge. At the same time, McLaren revealed its latest long-tail model, the 765LT. And American company Czinger was forced to rearrange the global debut for its 21C hypercar, featuring a 1+1 seating layout, a hybrid powertrain and 3D-printed body panels.
All in all, it was a decidedly odd week for the car industry, as people scrabbled to get their message across, and media like Auto Express started dialling into Zoom conferences to speak to various senior executives – good practice, perhaps, for what was to come in the following months.
Geneva has already moved to prevent a similar last-minute cancellation in 2021, incidentally. Faced with weak demand from exhibitors, the organisers have actually decided to scrap next year's event, and put the showcase itself up for sale.
At full chat as we start up new venture
March saw the launch of the Auto Express podcast, with Steve Fowler and Vicki Butler-Henderson discussing the cancelled Geneva show, and Hugo Griffiths relaying his time with a host of Aston Martins from the upcoming Bond film. 
The podcast has gone from strength to strength since then, with guests including Pink Floyd's Nick Mason, DJ Carl Cox, and drivers Elfyn Evans and George Russell gracing the airwaves. 
E10 to become new magic number for petrol
The Government announced plans to make E10 petrol the standard form of unleaded at fuel stations across the UK, leading to a CO2 reduction equivalent to taking 350,000 cars off the road. 
E10 may be more eco-friendly than the existing E5, but the Department for Transport estimates that around 700,000 older cars on the road aren't compatible with it. Drivers of these cars will have to buy super-unleaded instead, which is more costly.
Safety fears halt dynamic smart m-ways
Following concerns over the safety of smart motorways, a government stocktake put a halt to the rollout of new dynamic smart motorways – where the inside lane can switch between being a live lane and a hard shoulder. 
Existing dynamic roads will continue, but new projects will be all-lane running motorways, where each lane is permanently live, and emergency refuges replace hard shoulders.
Jan-Mar • Apr-Jun • Jul-Sep • Oct-Nov
Check out the rest of our 2020 round-up below...