The biggest and best car news stories of 2020: July - September
It wasn't just the cars that made headlines in 2020, check out the biggest and best news stories of the year
July
Bronco is back, but it won't be coming to the UK
Ford reinvented one of its icons in 2020, with the return of the Bronco. The no-nonsense off-roader will square up against the Jeep Wrangler, but on the wrong side of the Atlantic – Ford said it had no plans to sell it in the UK. 
Both two and four-door versions of the Bronco were revealed, alongside a road-focused Bronco Sport, which buyers could only have with a 242bhp four-cylinder engine and an eight-speed automatic gearbox. A more punchy 307bhp V6 was also revealed.
Lift off for merger as new venture is named
The official merger between Groupe PSA – owner of Peugeot, Citroen, DS and Vauxhall – and FCA (parent company to Fiat, Jeep and Alfa Romeo) was given an official name in July: Stellantis. 
The word is derived from the Latin verb 'stello' meaning 'to brighten with stars', which Stellantis says refers to the 'ambitious alignment' of all brands under one roof. The final sign-off on the merger is expected to take place in the first quarter of 2021.
Nissan's new electric SUV is on song
Given that the Nissan Leaf first arrived a decade ago, it's puzzling as to why the Japanese firm only followed up its successful electric family car with another this July. 
Called the Ariya, the electric crossover was pitched as a direct competitor for the likes of the Tesla Model Y, Skoda Enyaq and Peugeot e-2008. Its exterior proportions put it closer to the Nissan X-Trail, but given that the crossover is based on a dedicated EV platform, it should mean there is far more practicality and passenger space on offer. 
The exterior design was a departure for Nissan; a blanked-off grille and integrated headlamps gave quite an imposing look, while smooth surfacing replaced the angular bodywork found on Nissan's current crossovers. The Ariya was one of the first models from the Renault-Nissan-Mitsubishi Alliance to be based on the new electric vehicles platform, called CMF-EV.  
The entry point for the range will be a front-wheel-drive model developing 215bhp and 300Nm of torque, which is enough for 0-62mph in 7.5 seconds and a top speed of 99mph. It gets the smaller 65kWh battery option, which Nissan claims will give the car a 233-mile range on a single charge. The next model up has a larger 90kWh battery and a more potent 239bhp motor driving the front wheels.
As a result, performance remains similar, but there's another 77 miles of range for a total of 310 miles.
At the top of the line-up sits a four-wheel-drive model, badged e-4ORCE. This can be had with a 63kWh battery and a total output of 275bhp, which delivers a 0-62mph time of 5.9 seconds and a range of up to 211 miles.
Then there's an 87kWh version with 302bhp on offer and up to 285 miles of range. There's still around 12 months before the Ariya arrives in the UK, where it should cost from around £37,000.
Partnership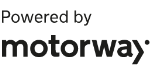 Need to sell your car?
Find your best offer from over 5,000+ dealers. It's that easy.
British firm Ineos reveals its first 4x4
Ineos, the company owned by Sir Jim Radcliffe, one of Britain's richest men, revealed its first car in the summer: the Grenadier. It took its name from a pub in Belgravia, where the idea for the project was first dreamt up. 
It shares its boxy proportions with the original Land Rover Defender, and has been designed to occupy that space – the current Defender has moved into a more premium area of the market.
August
Gordon Murray's true successor to McLaren F1
One of the wildest new cars to arrive over the last 12 months was billed as a true successor to the McLaren F1. Gordon Murray, the man behind that iconic hypercar, revealed the GMA T.50 – a lightweight supercar designed as the antidote to 'digital' hypercars. 
The slippery body keeps drag low, while a huge fan creates extra downforce. Power comes from a 654bhp Cosworth V12, sending drive to the rear wheels via a six-speed manual gearbox. Prices start from £2.36m.
Mitsubishi plans to withdraw from Europe
In one of the biggest shocks of a tumultuous year, Mitsubishi revealed its intention to slowly leave the UK and European markets, confirming that it would no longer develop cars for the region. 
The phased withdrawal sees existing stock stay on sale, but once British showrooms are empty, that's it – unless SsangYong has a say in things. In October, the Korean brand confirmed it was in talks with Mitsubishi in a bid to secure distribution rights. 
Government to consult on self-driving
The Government announced in August that cars could soon be driving themselves, as it launched a consultation into the use of ALKS – automated lane-keeping systems – which can control the steering and speed of a car for extended periods. 
Requirements for the use of ALKS were set out in a UN regulation, and limit their use to speeds of up to 37mph. The UK Government is looking at how they could be used at up to 70mph, though.
New car sales jump thanks to pent-up demand
After several tough months following dealership closures and lockdown, the UK's new-car industry got a shot in the arm with the publication of July's registration figures, which saw 11 per cent more new cars bought than in the same month last year. 
Pent-up demand saw 174,887 new cars bought, but year-to-date registrations were 41.9 per cent down, and industry bosses warned that while the figures were to be welcomed, "there is still much uncertainty about."
September
BMW shocks readers with its new M cars
BMW gave us two brand-new M cars in September, when it revealed the M3 saloon and M4 coupé – and both got a mixed reaction from you, our readers. 
That's because it's almost impossible to start anywhere else but with the styling of the new duo, which feature a prominent set of kidney grilles as the defining feature at the front. It was expected on the M4, but the transplant onto the M3 saloon was a big surprise. 
Combined with incredibly aggressive, angular front-end surfacing, BMW had transformed its sleek super-exec into something more brash, while keeping it closely aligned to the design of its coupé sibling. Compared with the wild exterior redesigns of both cars, the interior changes were quite timid. There's an M-branded sports steering wheel, carbon-fibre trim and a pair of figure-hugging black leather sports seats, which are both electrically adjustable and heated. As an optional extra, BMW also offers a pair of lightweight carbon-fibre bucket seats, which save 9.6kg over the car's standard seats.
Both the M3 and M4 make use of the same platform and engine. Sitting under the cars' bonnet is a twin-turbocharged 3.0-litre straight-six. When both models begin appearing in UK showrooms next year, we Brits will only be offered the more powerful Competition variants of the M3 and M4, each developing 503bhp. Both cars sprint from 0-62mph in 3.9 seconds, with their top speed electronically limited to 155mph. 
Buyers after a higher top end will be able to specify the M Pro package, lifting that limit to 180mph. Both cars are available with optional fully variable all-wheel drive for the very first time too, deviating from the rear-wheel-drive layout previously set in stone with technology lifted from the latest M5. 
BMW will offer the new models with a manual transmission, but only on the base-spec cars not destined for Britain. The Competition variants we'll get use an eight-speed automatic transmission. 
Alongside the brand-new all-wheel-drive option, among the chassis updates for both the saloon and coupé are a completely new suspension set-up that includes the German brand's latest adaptive damping technology, a 10-stage traction control system, and huge brakes with six-piston calipers. 
A new active differential for low-traction surfaces is also included as part of the package. It's paired with a new Drift Analyser tool, which gives drivers a breakdown of what's happening at the rear axle.
It's part of a new suite of driver-coaching tools installed within the infotainment system. 
Bentley takes the sting out of car production
We detected a buzz when we visited the hive of activity that is Bentley's Crewe factory, now home to 300,000 honey bees as part of the brand's ecological drive. 
With Bentley producing honey as well as cars, we spoke to senior figures in the firm and learned how the site became the UK's first carbon-neutral car factory, due to initiatives like 30,000 solar panels for generating electricity, and 350,000 litres of water collected from rain or recycled from the plant's activities. 
Familiar 500 style comes with electric power
The 500 is one of the most recognisable cars on the road, and for the newest version Fiat has gone all-in on electric power. We went to the famous Mirafiori factory in Turin to try it out for the first time. 
We were impressed by the peppy performance, great driving experience and the excellent new bodywork that manages to look familiar yet new. We said that it feels like a well judged upgrade over the previous model and is all the better for being an EV.
Nissan gives us a glimpse of its next Z-car
Excitement flared when Nissan previewed its replacement for the 370Z in the form of the Z Proto. But as things stand, the production version of this next Z-car won't come to Europe. 
The Z Proto – which is rumoured to be called the 400Z once it goes on sale – is a very close glimpse of a new Toyota Supra and BMW Z4 rival coming a few years from now, with a twin-turbocharged V6 engine and rear-wheel drive. 
Mid-engined Maserati chases Ferrari
Maserati rediscovered its mid-engined supercar form in 2020, revealing the stunning, Ferrari-rivalling MC20.
It features the first engine to be designed and developed in-house by Maserati in over 20 years: a twin-turbochargedV6 developing 622bhp and 730Nm of torque. It enables the 1,500kg MC20 to hit 62mph in just 2.9 seconds, and go on to a top speed of 202mph. 
Beneath the bodywork it features adaptive suspension with double wishbones all round, a limited self-locking rear differential, and Wet, GT, Sport and Corsa driving modes. Prices start from £187,230, with the MC20 due in 2021.
New Dacia Sandero will still appeal to budget-conscious buyers
Huge news at the very cheapest end of the UK's new car market emerged in September, when Dacia introduced an all-new Sandero supermini, which is due to go on sale in British showrooms next year. 
The design is evolutionary, with a slight increase in size for more interior space and a larger boot overshadowing the revised styling. More importantly, it moves to a modern platform shared with the latest Renault Clio, opening up significant mechanical and technological changes. 
The new Sandero will be slightly more upmarket than before, judging by the updated interior design, the new infotainment options heading the model's way, and the introduction of new creature comforts. Some cars will come with a digital touchscreen that features Apple CarPlay. 
The new platform accepts hybrid drivetrains, but Dacia is unlikely to fit one under the bonnet of the budget Sandero just yet. From launch, the very cheapest version of the car will have a 1.0-litre three-cylinder petrol engine developing just 64bhp. 
Elsewhere, the 89bhp three-cylinder turbo and 99bhp Bi-Fuel petrol/LPG engine options will carry on from the old car. Bosses have also since delivered on their promise to keep the Sandero as the UK's cheapest new car. 
Polestar comes clean over whole-life emissions
Polestar, the electrified sister company of Volvo, published an analysis that compared the lifecycle emissions of petrol and electric cars. 
The report found that from the moment metals are mined and materials produced for a Polestar 2, to its use on the road and eventual recycling and disposal, the EV generates 50 tonnes of CO2, compared with 58 for a petrol Volvo XC40. The car maker called out other firms for their "disturbing lack of transparency" on emissions. 
FCA promises it will reform 'loyalty pricing'
The insurance industry began to get its act together over 'loyalty pricing', a practice that sees premiums automatically increase for drivers sticking with the same provider each year, and unfairly impacts those without internet access, or with disabilities. 
The Financial Conduct Authority said its "radical" reforms would force insurers to offer the same premiums to renewing customers as new ones, but the proposals are out for consultation until 2021.
Skoda charges into electric car battle
Skoda's first ever bespoke electric car made a splash in September as one of the cars that certainly would have been a Frankfurt Motor Show star, had the show not been cancelled. 
The Enyaq iV is Skoda's first use of the VW Group's MEB platform, and the car is designed to undercut the Tesla Model Y. Prices will start at £30,450, with the most expensive model claiming a maximum range of 316 miles.
Jan-Mar • Apr-Jun • Jul-Sep • Oct-Nov
Check out the rest of our 2020 round-up below...
Best features 2020
Christmas quiz 2020
Best group tests 2020
Best long termers 2020
Best reviews 2020
Highlights of 2020