Big car quiz of the year 2020
We've come up with 100 questions to test your motoring knowledge and help get your brain into gear over the festive period
That was 2020
How well do you remember the year? These will test your memory
1. What car was crowned Auto Express Car of the Year 2020?
2. In August, BMW announced that it was adding what new model to its iconic M3 range?
a. A Touring version
b. An all-electric version
c. A seven-seat MPV version
3. In September, Renault unveiled a new coupé-SUV that will hit the UK next year. What will it be called?
a. Mégane Grande
b. Marseille
c. Arkana
4. In the first episode of the new series of the Great British Bake Off, what kind of vehicle did contestant Linda attempt to make from cake?
a. Ambulance
b. JCB excavator
c. World Rally Car
5. Rolls-Royce revealed details of its limited-edition Dawn Silver Bullet in August. How many will be made?
6. What automotive newcomer called time on its electric car project in June?
a. Ineos
b. Dyson
c. Virgin
7. What classic American SUV received a striking reboot in July?
a. Cadillac Escalade
b. Ford Bronco
c. GMC Syclone
8. In June, automotive publisher Haynes revealed that sales of one particular workshop manual had increased by 1,600 per cent during 2020. What subject did it cover?
a. Chicken keeping
b. How to build a nuclear bunker
c. Ford Fiesta Mk2
9. In May, Tobias Moers took over as CEO of what automotive brand?
a. Aston Martin
b. BMW
c. Skoda
10. In April, Volvo announced that it would limit the top speed of its new models to what figure?
a. 180mph
b. 112mph
c. 72mph
Sporting chance
Test your motorsport knowledge with these past and present brain teasers
11. Formula One celebrated which milestone in 2020?
a. The 2,000th Formula One race
b. The 70th anniversary of the first World Championship race
c. The 100th time a silver car has won the first five races of a season
12. Why is the Indianapolis Motor Speedway known as the 'Brickyard'?
a. The first Indy 500 race was won by Gleeson Bartenburger II, owner of a nearby brick factory
b. It was paved with bricks in 1909
c. Early IndyCars were known as 'bricks'
13. In 2021, which former Formula One world champion will return to drive for the Alpine F1 team?
a. Fernando Alonso
b. Jenson Button
c. Jacques Villeneuve
14. The 2020 Formula E Championship concluded with six rounds at which venue?
a. London Docklands, UK
b. Monza, Italy
c. Tempelhof Airport, Germany
15. Which manufacturer won the 2020 Le Mans 24 Hours?
a. Audi
b. Toyota
c. Porsche
16. What will the Racing Point Formula One team be rebranded as in 2021?
a. Aston Martin Racing
b. Force Canada Racing
c. Red Bull Juniors
17. What event appeared on the World Rally Championship calendar for the first time in 2020?
a. Rally Kazakhstan
b. Rally Estonia
c. Rally Slovakia
18. How many times has Sebastian Vettel won the Formula One World Driver's Championship?
Partnership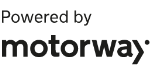 Need to sell your car?
Find your best offer from over 5,000+ dealers. It's that easy.
a. Twice
b. Four times
c. Six times
19. Which MotoGP star broke his arm at the first race of the 2020 season in Spain?
a. Marc Marquez
b. Valentino Rossi
c. Andrea Dovizioso
20. The Ford RS200, MG Metro 6R4 and Lancia Delta S4 competed in which rally category of the eighties?
a. Group A
b. Group B
c. Group C
Car culture
How well do you know your automotive film and television stars?
21. What car did David Hasselhoff's character, Michael Knight, drive in the eighties TV series Knight Rider?
a. Mercedes SL
b. Pontiac Firebird Trans Am
c. Ferrari Testarossa
22. In the 1984 movie Ghostbusters, what was the Cadillac Miller-Meteor better known as?
a. The Buster
b. Ecto-1
c. Spenglerwagon
23. In series 10 of Curb Your Enthusiasm, what car does lead character Larry David drive?
24. What car is found abandoned by the survivors in US TV series Lost?
b. Volkswagen Type 2 bus
c. DMC DeLorean
25. Tommy Cannon and the late Bobby Ball bought matching cars at the height of their fame. What did they choose?
a. Gold Rolls-Royce Silver Shadows
b. Bronze Proton Jumbucks
c. Silver Lexus LS 400s
26. John Carpenter's 1983 film version of the Stephen King book Christine featured a possessed what?
a. 1969 Dodge Charger Daytona
b. 1958 Plymouth Fury
c. 1972 Ferrari Daytona
27. Which of these cars is in the next Bond movie No Time to Die?
28. In the BBC TV show Detectorists, what car does Toby Jones's character Lance drive?
29. The Citroen Xsara Picasso is the chosen car of which character in UK TV comedy Gavin and Stacey?
a. Mick Shipman
b. Uncle Bryn
c. Dave Coaches
30. Actors Charley Boorman and Ewan McGregor starred in a new travel documentary in 2020, but what motorbikes did they ride through South America?
a. BMW R1200 GS Adventures
b. Harley-Davidson Livewires
c. Triumph Scramblers
Missing words
Can you identify the missing words from these quotes?
31. "A _______ is a horse designed by committee" – Sir Alec Issigonis
a. zebra
b. camel
c. motorbike
32. "Chop your own __________ and it will warm you twice" – Henry Ford
a. arm off
b. wood
c. onions
33. "______________ are for people who can't build engines" – Enzo Ferrari
a. Gearboxes
b. Turbochargers
c. Aerodynamics
34. "Money might not buy happiness, but I'd rather cry in a ___________ than on a bus" – Françoise Sagan
a. Jaguar
b. Citroen DS
c. Renault 4
35. "Quality is remembered long after the _________ is forgotten" – Sir Henry Royce
a. wait
b. price
c. argument
36. "I imagine the conditions in those cars are totally _____________" – Murray Walker
a. unimaginable
b. conditional
c. total
37. "Being an entrepreneur is like eating _________ and staring into the abyss of death" – Elon Musk
a. a chicken balti
b. a coyote
c. glass
38. "Success is 99 per cent ________" – Soichiro Honda
a. investment
b. failure
c. bluffable
39. "With that sort of dexterity, I reckon Alonso could get a job driving a ________ round the M25" – Martin Brundle
a. Transit
b. minicab
c. hearse
40. "Designers think everything done by someone else is awful, and that they could do it better themselves, which explains why I designed my own _____________" – Chris Bangle
a. bicycle
b. living room carpet
c. toaster
The question is the answer
Only one of the statements is correct – can you guess which one?
41. The Trabant...
a. Was originally built in the Volkswagen ID.3 factory in Zwickau
b. Won the Estonian Car of the Year title in 1980 and 1982
c. Was the silver-medal prize at the 1980 Moscow Olympics 
42. A Skoda Octavia vRS 2.0 TSI...
a. Was the millionth Skoda built at Kvasiny in 2020
b. Broke the Land Speed Record for a supercharged production car in 2011
c. Was first prize on the last broadcast episode of Bullseye
43. 1972 was...
a. The year Formula One world champion Lewis Hamilton was born
b. The year in which BMW built its first electric car
c. The year a switch to driving on the right was proposed by Parliament
44. Emu feathers...
a. Are used to brush Jaguars before they are painted to make sure they don't attract dust
b. Were used by TVR to set panel gaps on the Griffith
c. Were an option offered on the 1960s Rolls-Royce Silver Shadow
45. Irish Green...
a. Was the code name used by DMC for the DeLorean
b. Was the colour of the one millionth 911 to roll off the production line
c. Was the nickname given to Eddie Irvine by mechanics when he drove for Ferrari
46. £471 is the...
a. Average cost of annual car insurance in the UK in 2019
b. Price of a new Mini when it was launched in 1959
c. Official price of a new set of tyre dust caps for a Lamborghini Huracán 
47. Watford Gap was...
a. The filming location of the last scene of The Cannonball Run
b. The site of the first Tesla Supercharger in the UK
c. The first motorway services opened in the UK in 1959
48. A fridge...
a. Was originally scripted to be the time-travelling device in the movie Back to the Future before producers opted for a DeLorean
b. Caused the 2018 Detroit Motor Show to be cancelled when one caught fire and burned down the exhibition hall
c. Was used by Vauxhall to replicate the weight of rear seat passengers during endurance testing
49. Soya beans were...
a. Used by Lada as seat filling during the great foam shortage of 1963
b. An ingredient used by Henry Ford to build a prototype car body in 1941
c. Often soaked in chlorobenzine to give a new car smell by dealers
50. One...
a. Was the actual number of Sierra Cosworth RS500s built by Ford (Tickford built the remaining 499)
b. Was the original name for the car that became the Ford Ka
c. Was the number of Formula One World Championship titles won by Sir Stirling Moss
Cryptic car names
Can you work out the car manufacturer names from these cryptic descriptions?
51. First on the grid shines in the night sky (8)
52. River crossing the road (4)
53. Tiny (4) 
54. Grab one when you want to take the weight off your feet (4)
55. Green and pleasant for Roy's fictional football team (4,5)
56. April's monthly successor meets Johann Sebastian's last (7) 
57. Clever (5)
58. Abbreviated professional with 1,016kg (6)
59. Coventry's colossal cat (6)
60. Coil's well that ends well for Nikola (5)
History channel
Go back in time to find the answers to these motoring puzzlers
61. Who founded Italian car manufacturer Alfa Romeo in 1910?
a. Nicola Romeo
b. Alessandro Alfa
c. Marika Romano
62. What car did Ford build as the replacement for the Model T?
a. Model V
b. Model A
c. Model Y
63. In what year did British Leyland launch the Austin Maestro hatchback?
64. Dante Giacosa is credited with the design of which Italian car, which is now considered a classic?
a. Alfa Romeo Spider
b. Lamborghini Countach
c. Fiat Nuova 500
65. Alexander Wilson founded which British car company in 1857?
a. Bentley
b. Vauxhall
c. Bristol
66. In what year was Spanish car maker SEAT formed?
67. Comotor was an ill-fated 1960s joint venture between which two car brands to build engines?
a. BMW and Alfa Romeo
b. Citroen and NSU
c. Lada and Skoda
68. Hans Werner Aufrecht and Erhard Melcher set up which famous tuning house in Burgstall, Germany, in 1967?
a. Brabus
b. Alpina
c. AMG
69. The T360 was the first four-wheeled product built by which global car brand?
a. Honda
b. Suzuki
c. Triumph
70. In what year did Nissan launch the first-generation Leaf?
The sequence
Can you name the fourth element to complete the chain?
71. Heston–Reading–Chieveley–? (Clue: Rest going west)
a. Keele
b. Membury
c. Leicester Forest East
72. W213–W212–W211–W210–? (Clue: E-asy does it, Karl)
73. Greening–McLoughlin–Grayling–? (Clue: What a state we're in)
a. Johnson
b. Hancock
c. Shapps
74. Sainte Dévote–Beau Rivage–Massenet–? (Clue: The quarter monte)
a. Anthony Noghes
b. Casino
c. Mirabeau
75. S–X–3–? (Clue: Elon's timecode)
a. Y
b. Cybertruck
c. Roadster 2
76. Grey–Black–White–? (Clue: Shady choices for 2019 Brits)
77. F430–458–488–? (Clue: Italian exotic through the years)
78. Lewis–Sebastian–Lewis–? (Clue: Home winners)
79. Red–red and amber–green–? (Clue: Have you got a good signal?)
a. Green and amber
b. Amber
c. Red and amber
80. Oxford–Marina–Ital–? (Clue: Brits in the family way)
a. Maxi
b. Montego
c. 800
Code breaker
Can you identify the production car from its development code name?
81. Bobcat
a. Jaguar F-Type
b. Ford Fiesta Mk1
c. Panther Kallista
82. ADO15 'Orange Box'
a. Morris Mini-Minor
b. Fiat Uno
c. Austin Maxi
83. Project Jay
84. Hawk
a. Bentley Azure
b. MGF
c. Rover 200 Coupé
85. Eagle
a. Jaguar E-Type
b. Lotus Evora
c. Caterham 21
86. Nebula
b. McLaren P1
c. Land Rover Freelander
87. Nepal
a. Bentley Continental R
c. Ford Granada
88. Opel
89. Archbishop
a. Austin Westminster
b. Ford Cortina Mk1
c. Rolls-Royce Silver Shadow
90. Bullet
a. Triumph TR7
b. Ford Mustang
Spot the detail
Can you identify all these new cars from their photos?
91.
92.
93.
94.
95.
96.
97.
98.
99.
100.
Finished? Now click here for the answers...  
Check out the rest of our 2020 round-up below...