A closer look: the best car features of 2020
We journey back through the last 12 months to pick the highlights from the bulging Auto Express feature section of 2020
Here at Auto Express, we're lucky enough to do some amazing things with cars and manufacturers to bring you the most interesting automotive features. 
Despite 2020's sternest efforts to put a spanner in the works, we endeavoured to give you our best collection of exposés, reports and motoring commentary. Subjects ranged from an in-depth look at the Land Rover Defender's new Slovakian production line, to exclusive insight into vegan cars. 
Of course, coronavirus restrictions put a stop to some of our plans but in their place we innovated and features like our concept to reality series - which revealed the process of how some iconic car designs came to be - were born. There was also some star power in our eSports feature, with F1 star Lando Norris explaining the rise in popularity of virtual racing. 
Check out our favourite features of 2020 below and rest assured that 2021 will bring many more captivating car features for you to enjoy. 
January
Maserati's tech secrets revealed
At the beginning of the year, Maserati opened the doors of its secretive Innovation Lab in Modena, Italy, to outsiders for the first time. 
We were given a glimpse of how the brand is halving the time it takes to develop new cars via the use of static and dynamic simulators, as well as a new 'User eXperience' centre that tests the effect lights, reflections, warning sounds, weather conditions and assistance systems have on drivers.
We go back in time for Rover's return
To mark the 30th anniversary of the press launch for the Rover 200, the owners' club invited us to a recreation of the event at the original venue, Lucknam Park Hotel in Wiltshire.  
The 200 has a special place in Auto Express's history, because it was the car that featured on the cover of our first issue. It was an even more important car for Rover, being the first model to be built after the brand freed itself of the clutches of British Leyland. At the time, we said it would "run its rivals into the ground". Three decades on, the 200 still looked and felt every bit as special.
February
We visit the home of new Land Rover Defender
Excitement for the launch of the new Land Rover Defender was building almost as quickly as the cars themselves were being assembled, as we found out when we visited JLR's plant in Nitra, Slovakia. 
As early Defenders rolled off the line in the factory, which was only completed in 2018 at a cost of £1billion, we heard how the plant had reinvigorated the town's economy, and employed a high proportion of female workers, all under the watchful eye of Brit Russ Leslie.
April
EVs and plug-in hybrids win big in BiK change
April is the start of the new financial year and the time when company car tax changes. This year was a big one; the 2020/21 tax year's Benefit-in-Kind regulations underwent a huge shake-up, leading to massive tax cuts for those running electric cars or plug-in hybrids. 
Partnership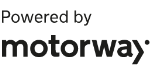 Need to sell your car?
Find your best offer from over 5,000+ dealers. It's that easy.
Our guide to company cars focused on cars that could make the most of the new rules, in categories ranging from less than £15,000 to more than £50,000. We also included a section on the best electric company cars.
Car care to the fore during lockdown
Lockdown saw all but the most essential activities outside of the home paused, but Auto Express readers leapt at the chance to get their cars looking their best from the confines of their own driveways. They shared pictures of their gleaming wheels, giving us the chance to run a feel-good feature at a time when good news was thin on the ground. 
With everything from Muriel the Citroen C3 Pluriel, to a modern classic Mitsubishi Pajero being brought up to its best, our car-care week brought some shine to an otherwise-dark month.
June
Badge maker's tribute to NHS workers
Our first feature following the lifting of lockdown saw us head to Birmingham's jewellery quarter to visit Vaughtons. The century-old company makes emblems for car companies including McLaren and Aston Martin, but turned its hand to badges showing gratitude to the work of the NHS during the pandemic. 
Made with the same care and intricate enamelling found in prestige car makers' badges, all profits from the NHS pins go to health-service charities. 
SEAT Ibiza supermini crowned as our favourite used car 
There are thousands of used cars on sale in the UK, covering every type of car segment you could imagine. Our annual Used Car Awards, brought to you in association with our sister site Buyacar.co.uk, featured picks in 20 categories, as well as an overall winner.
Our winners for 2020 included the Skoda Citigo, Octavia and Superb, so it was another good year for the Czech brand. Other models that won categories included the Citroen C3 Aircross, Jaguar XE, Volvo S90 and Audi TT – all great new cars that also represent great value for money on the used market.
Our overall winner, however, was the SEAT Ibiza. We said that it was incredible to find a current-generation car for around half of its original price. That means you gain access to one of the best superminis currently on sale at a huge discount over a new model. 
It's good to drive, practical and efficient – all the best characteristics in a supermini – and there are plenty around because the first batch of three-year finance deals are ending and the cars are being sold on second-hand. You can probably find one with reasonable mileage and in the colour you want, too. 
You can read about all the category winners on Autoexpress.co.uk if you're looking to bag a bargain.
July
Another win for Lexus and its dealers
The results of our Driver Power dealer survey in July crowned Lexus owners the most satisfied, thanks to showroom and service-centre staff offering top-notch courtesy, friendliness and facilities. Honda put in an impressive performance to take second place, with Toyota taking bronze and Porsche putting in a surprise appearance in fourth. 
We also found LV= Britannia Rescue offered the best breakdown service money can buy, with the firm's recovery trucks coming quickly, being staffed with polite technicians and being adept at getting you back on the road.
Olympians find new ways to train with a MINI Convertible
A combination of the Covid lockdown, a MINI Convertible, and two members of the Jamaican Olympic bobsleigh team caught the nation's attention in July. 
With UK gyms closed, Shanwayne Stephens and Nimroy Turgott's innovative approach to training made it as far as Buckingham Palace, with Her Majesty the Queen speaking to RAF Regiment Gunner Shanwayne about how he and Nimroy pushed a MINI instead of the 'prowler' they would normally use in the gym to mimic a bobsleigh.
We found out how MINI lent the pair a Cabriolet to use, instead of Shanwayne relying on his fiancée's car, and we also heard how they were training together when lockdown struck, with Nimroy staying in Shanwayne's house until he could get home to Jamaica. "Shan was a really good host," Nimroy told us. "I couldn't have asked for anything better."
F1 star shows us the eSports attraction
Virtual racing was the only kind of motorsport allowed for a significant portion of this year, so we spoke to Formula One driver Lando Norris about the rise of eSports, and how practice on a simulator can help drivers refine their skills on tarmac. 
"I find it really useful, a lot of the characteristics of my driving translate well into a simulator," the star told us. We also spoke to eSports industry experts about the growth of this multi-million-pound industry.
August
We celebrate great British car industry
With so much difficulty facing the car industry, what better subject for a special issue than UK Automotive? Our intrepid reporters travelled the country meeting firms responsible for building components for the new Land Rover Defender, helping a foodbank in the new Ford Transit plug-in hybrid, visiting Scottish leather firm Bridge of Weir, and taking a trip to the south coast of England to see Ricardo Engineering. 
These are tricky times, for sure, but our experience indicates that no industry is better placed to face the challenges of the future than UK automotive. 
How XC40 concept came to life
Our Concept to Reality series, charting how motor-show stars became showroom staples, was popular with readers, and the Volvo XC40 and its XC40.1 forerunner are favourites of deputy editor John McIlroy. 
He told how the loyalty the XC40 showed to the concept's design was partly due to the complex bonnet pressing and hinge, which allowed its hallmark clamshell hood.
September
Miss your daily coffee to buy a new car
Thanks to modern finance packages, it's never been easier for people to get their hands on a brand new car, and in September we revealed our top picks in major segments of the market that would cost you less than £10 a day to run. 
A showroom favourite, the Vauxhall Corsa, was one of our star picks, with the supermini taking a big step up in style and refinement, yet setting owners back only £4.61 per day. We even found a deal that could land you an Audi TT for £9.51 per day, while the excellent Renault Zoe, which will cost you very little to run, can be yours for £6.36 per day.
October
Skoda Octavia leads the New Car Award winners
It's been a tough year for the motor industry; the spring lockdown saw dealers shut and manufacturers put all their plans to launch new cars on hold, so we've seen a flurry of new metal in the second half of the year. For that reason, we delayed the Auto Express New Car Awards until October.
This year's ceremony covered 24 different classes, plus the overall Car of the Year for 2020. The categories took in everything from city cars to luxury models, mild-hybrid, hybrid, plug-in and full-electric models, sports cars, family cars, SUVs and even pick-up trucks and vans. Each winner was selected by our expert team of reviewers, who have decades of experience.
Our overall winner for 2020 was the Skoda Octavia, which also bagged the compact family car prize. Its bigger brother, the Skoda Superb, picked up a family car category win as well – and to complete a hat trick, the Octavia won in our estate car category, too. It's clear that if you need a practical family car, then a Skoda is a top choice.
The city car crown was retained by the Volkswagen up!, but for something a little bigger, there's the supermini category winner, the Renault Clio. The Clio brings great interior quality and a good driving experience, crucially at a fantastic price.
The compact executive car crown was picked up by the Tesla Model 3, which brings ultra-low company car tax and running costs to the mix. Our executive car of the year was the Mercedes E-Class, updated this year with excellent new in-car tech.
Moving on to SUVs, the Renault Captur won the small category, thanks to its Clio-like attributes. Our mid-size SUV winner was the comfortable, good-to-drive and well-equipped Ford Kuga, while the large SUV winner was the SEAT Tarraco, which offered seven seats and lots of kit at a good price.
Our small premium SUV of the year was the Mercedes GLA, while the Land Rover Defender stole the show in the mid-size premium SUV section, and the BMW X5's comfort and quality earned it the large premium SUV crown. The Bentley Flying Spur was the winner in our luxury car category; it's one of the plushest models we've tested.
One of our favourite categories was hot hatch of the year, and the Honda Civic Type R won it again – in part thanks to a small update in 2020. Our convertible of the year was another great small car, the MINI Convertible. Coupé of the year went to the fun-to-drive Alpine A110, while performance car of the year was taken by the Porsche 911, an incredible all-rounder.
The Renault Zoe took the top spot in our affordable electric car category for the same reasons as the Clio in the supermini section, and the Tesla Model 3 picked up a second category win in the premium electric car ranking. Our affordable hybrid car of 2020 was an impressive debut by the new Toyota Yaris, while the Mercedes E-Class grabbed another win in the premium hybrid category thanks to its petrol and diesel options.
Our pick-up of 2020 was the Ford Ranger, while the Ford Transit Custom grabbed our van award, proving how strong Ford's commercial vehicles currently are. Lexus won the Driver Power award once again.
Development of in-car tech debated
Infotainment touchscreens generate more reader mail than almost any other subject, and our investigation saw us speak with experts from BMW and Euro NCAP as we tried to determine what makes a good system. 
We found that slow or overcomplicated screens are a problem, but the complexity of modern cars means having a button for every function would create unworkable dashboard clutter. 
Inside line on battle against car crime
It's relatively well known that car theft has been on the rise in the UK for some time, but the reasons for this are not always clear. We spoke to a serving front-line police officer under condition of anonymity to get the inside line on what approach the police take to car theft, and were told that senior officers don't see the crime as a "priority". 
Our copper also said officers "pass the buck" from traffic to CID officers, while the sophistication of criminal gangs, and the easy availability of 'relay' devices to facilitate keyless theft, played a role in modern car crime as well.
November
Is it possible to buy a vegan new car?
With environmental and animal welfare concerns near the top of many people's agendas, we asked the major car manufacturers how they were catering for customers who had ethical objections to buying cars that contain materials derived from animal products. 
From plant-based upholstery dyes, to textiles made of plastic waste recycled from the sea, we learnt how makers are adapting to changing consumer tastes, while also doing their bit to make their cars as environmentally friendly as possible before they have even turned a wheel on the road. 
Check out the rest of our 2020 round-up below...