SEAT launches 'My First SEAT' to get young drivers on the road
New My First SEAT scheme combines PCP finance and insurance aimed at 17-year olds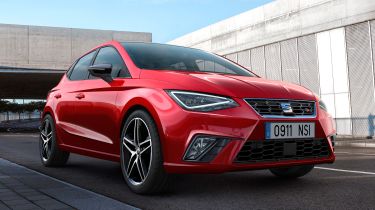 SEAT used the launch of the new Ibiza at the Geneva Motor Show to launch its "My First SEAT" programme, which is set to make buying a brand new car more affordable for first time drivers.
Speaking exclusively to Auto Express, SEAT UK MD Richard Harrison said: "We're working hard to see if we can provide a product that combines competitive finance with affordable insurance for SEAT buyers as young as 17.
• Geneva Motor Show 2017: news
"There are quite a few hoops to jump through still, not least the expense of insurance for new drivers and how that reduces over time, but we hope this will be an affordable way of getting people into their first SEAT."
SEAT already attracts a younger than average buyer, with the average age of an Ibiza buyer ten years younger than the industry average. The new SEAT, the first in the VW Group to use its new A0 MQB small car platform, is set to continue that trend with sharp styling and plenty of tech on board.
SEAT also used the Geneva show to reveal the starting price of the new Ibiza. A 64bhp 1.0-litre Reference model will cost €13,000 (£11,250). However, the UK range is set to start with a 94bhp 1.0-litre TSI engine in S trim at around £13,000 – not far from the recently announced starting price for the new Ford Fiesta at £12,715. The new Ibiza should hit UK showrooms in June.
Do you think the My First SEAT scheme is a good idea? Let us know in the comments...
First Cars on Auto Express...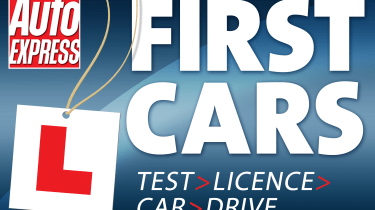 Everything you need to know about learning to drive, getting your driving licence and choosing your first car...
Learning to drive
Passing your driving test
Getting your first car
For all the latest car news, features, tips and advice, follow Auto Express on Twitter and like us on Facebook...