New SEAT Leon Cupra R ST 2019 review
It's a case of identity crisis with the new SEAT Leon Cupra R ST, which claims to be both a SEAT and a Cupra at the same time
Find your SEAT Leon
Offers from our trusted partners on this car and its predecessors...
Or are you looking to sell your car?
Advertisement
The Leon Cupra R ST will be a rare sight, with just 150 coming to the UK. But those who take the plunge will be in for a treat: it's a deeply engaging, entertaining and rapid estate car. It's a little more expensive than its closest rival, the Volkswagen Golf R, but it's a little more fun to drive and, should you stretch a further £500 for the optional ABT tuning package, it's significantly faster, too.
This is the SEAT Leon Cupra R ST. Note that, unlike the hot version of its Ateca big brother, this Cupra still bears the SEAT 'S' on the nose. While Cupra has recently become its own standalone brand, the new copper-coloured logo - the one seemingly inspired by an evil conglomerate from a sci-fi movie - will only be applied to models developed as a Cupra from the start. So while you absolutely mustn't call a Cupra a SEAT, it's okay to call this SEAT a Cupra.
So while the confirmation of the deed poll application is still in the post, the aim of Cupra models remains the same as ever: high-performance versions of the Spanish brand's everyday hatchbacks, SUVs and, in the case of this Leon Cupra R ST, an estate.
Fast family wagons are a fairly niche class of car, with the Leon's only real rival coming from within the Volkswagen Group. The VW Golf R Estate is considered by many to be all the performance car you'll ever need, so does the SEAT deserve the same praise?
Well on paper, the two are extremely similar. Both share the MQB platform, both are powered by the same 296bhp 2.0-litre, four cylinder turbocharged 'EA888' engine, and both send their power to all four wheels via a seven-speed dual clutch automatic gearbox. Predictably then, the pair share an identical launch control-assisted 0-62mph time of 4.9 seconds and a limited top speed of 155mph.
The Leon does get some unique features to set it apart: new front suspension uprights increase camber by two degrees, while rear camber is revised, too. Adaptive dampers are fitted all round, suspending a set of 19-inch wheels wrapped in grippy Michelin Pilot Sport Cup 2 tyres. The front brakes, meanwhile, are by Brembo.
Elsewhere, not all of the Cupra R ST's styling changes are just for show: the carbon fibre front splitter and rear diffuser, in addition to the extended rear wing, work together to produce a modest level of downforce.
Inside, the Cupra R ST gets the same space for five and big boot as the rest of the Leon range. The driver is greeted by a steering wheel wrapped in gorgeous alcantara, and sitting behind it is SEAT's digital cockpit display. The copper coloured trim pieces surrounding the air vents look subtle, but the carbon-effect material on the door inserts is a bit naff.
But that doesn't affect the way it drives, and the Cupra R ST is devastatingly capable on a twisty road. The lateral grip warranted by those suspension tweaks and the Cup 2 tyres is nothing short of immense, and traction is all but impossible to break in dry conditions. The 2.0-litre turbo delivers formidable straight line speed, sounds great, and it's kept in check by those Brembo brakes, which are powerful and give the driver confidence to stop late and hard repeatedly.
Partnership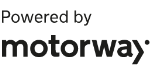 Need to sell your car?
Find your best offer from over 5,000+ dealers. It's that easy.
It isn't just a brutal tool to devour roads, though: the Leon feels adjustable, and the steering is wonderfully weighted. If anything, it feels more playful than a Golf R Estate - though we'd need to try the pair side-by-side to be sure.
The suspension tweaks don't come at the expense of compliance either. What few bumps we found on the smooth Catalan roads of the launch were dealt with admirably, whether pushing hard along a twisty road, or when switching into 'Comfort' mode along a motorway.
In fact there's only one weak link in the driving experience, and that's the gearbox. Admittedly, the DSG system shifts quickly under hard acceleration, but it can be laggy in other situations, particularly when pulling away from lower speeds. Take manual control, and the mix of cheap, plasticy paddle shifters and a reluctance to select a lower gear when downshifting all conspire to detach you from the fun. While a manual 'box wouldn't be as quick, it'd be much more satisfying to use.
Despite this, the Leon Cupra R ST is a deeply capable car overall. You'd hope so, at £37,975, though. In its defence, a £1,140 premium over a Golf R Estate doesn't sound too bad considering the Leon's extras, and with just 150 examples coming to the UK, exclusivity is guaranteed, too.
SEAT has another trick up its sleeve to tempt you away from the VW, too. Thanks to a tie-in with tuning company ABT, a quick software tweak - fully manufacturer approved and warranty compliant - bumps up the power to 365bhp, slashing the 0-62mph time to just 4.5 seconds. And the best news of all? It costs just £500. You'd be mad not to.