SEAT Mii electric: long-term test review
Final report: we bid a fond farewell to the SEAT Mii electric city car
Find your SEAT Mii
Offers from our trusted partners on this car and its predecessors...
Or are you looking to sell your car?
Advertisement
Verdict
After some initial scepticism I enjoyed my time with the SEAT Mii electric. Its small size made it great in town, plus my clean conscience and low running costs meant I warmed to it. It's nippy, practical and stylish, too.
Mileage: 1,611
Economy: 4.8 miles/kWh
The time has now come for me to say goodbye to my SEAT Mii electric, and it's got me thinking. Despite my initial reservations over its relatively short range, living with the car required relatively few compromises over my time with it – even without a wallbox charger at my flat.
This was evident as far back as October last year. Before the latest lockdown began (although rumours of it were swirling) my husband and I decided to grab a weekend break down on the Dorset coast with a stop off en route in the New Forest.
By then I'd lived with the car for a little while, but I'd only tried it out on one longer motorway journey and wasn't so confident of the range. However, the fully charged SEAT showed a predicted range of 165 miles and our ultimate destination was only 98 miles away, so even with a slight detour for our walk, there was no need to pause our journey twice to charge on the way. 
The Mii has a relatively modest 82bhp and you need to use a fair chunk of that on the motorway, so the range does drop quite quickly if you cruise at higher speeds or encounter an uphill section – but doing the latter was the only time I really felt the car was struggling. Careful experimentation meant I found it best to keep its speed to around 60mph, optimising efficiency.
However, although the SEAT's power output might not be that high, it has plenty of torque for its tiny size and relatively mature road manners for a city car – as do all the VW Group models that use this platform, regardless of their power source, be it petrol or electric. As a result it feels comfortable on the motorway with a smoother ride than you might expect. 
Plus, while the Mii is a small car, there was still enough room in the boot for our larger weekend bags and walking boots, so it's even relatively practical. It also has a false floor with space underneath for the charging cables. This not only keeps them tidy and out of the way, but also gives you more storage space. You can either hide smaller items below it, or take it out to leave a deeper boot should you need it.
Although there isn't a lot of storage space inside, we found the glovebox had enough room for our snacks, along with a space for glasses – which I found useful when swapping from my standard pair to my prescription sunglasses – and my water bottle fitted into the storage space under the dashboard. My husband is 6ft 2in and had plenty of head and legroom whether he was the driver or front-seat passenger, although he was never relegated to the back seat, where things are a little tighter.
Partnership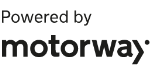 Need to sell your car?
Find your best offer from over 5,000+ dealers. It's that easy.
When the range was depleted, I mostly topped up the Mii's 36.8kWh battery just down the road from my flat. A DC rapid charger replenishes the relatively modest battery from 10 to 80 per cent full in "less than hour," according to SEAT, or a 7kW AC feed (cheaper when you're paying the price of electricity at public chargers) will take the pack from empty to 80 per cent in four hours.
I didn't find charging the car too much of an issue in London; it's the reliability of the network – a collection of disparate charging companies with no one body to govern standards – that sometimes lets EVs down, not the products themselves.
However, my overall experience was positive and praise should go to Source London (my local provider) and to Instavolt, because the charger we used at Boscombe in Hampshire was easy. With 45 miles' range showing when we arrived, we left the Mii while we had a lovely brunch on the beach, and returned an hour and 40 minutes later to a reading of 188 miles – at a cost of just £8.
SEAT Mii electric: first report
The battery-powered SEAT Mii electric city car is the talk of the town
Mileage: 825
Economy: 4.9 miles/kWh
When I received the keys to my SEAT Mii electric, I felt a mix of enthusiasm and trepidation. I was happy to embrace the idea of electric driving, but given that I would be unable to charge the car at home, I was slightly nervous of its practicalities.
My nearest chargepoint is a 10-minute walk from my house and run by Source London, so when I knew the car was coming, I signed up. My membership card arrived within a few days and the £4 monthly fee means I get a slight discount, with the 7.4kW points costing 3.6p per minute of use.
I've lived with an EV before, so I do know it's possible to get along with the intricacies of keeping a car charged up, but what I wasn't so sure about was the Mii's size.
After running a MINI Clubman, the Mii looked so tiny, but on the whole I'm not missing the extra space too much. The SEAT is a triumph of packaging, but on the road I'm sometimes reminded that it's a small car. There are some quite large traffic-calming road humps where I live, but as long as I take them with care, the car copes fine.
Like a lot of other people this year, I haven't done quite as many supermarket trips as usual. Instead, I've usually left it a few weeks between stock-ups, but this does mean the SEAT's 251-litre boot is really put to the test. With a bag tucked behind each front seat we haven't found it a nuisance, though.
It's mainly only been me and my husband Dave in the car. At 6ft 2in he finds it fine for legroom in the front, although when I gave my stepson and his girlfriend a lift, they did find it a bit of a squeeze in the back.
What I've really enjoyed about the Mii is the car's regenerative braking. There are three levels and you can adjust it depending on how much you want to slow when you lift off. I haven't driven too much in the more aggressive B mode, though, which is mainly for stop-start traffic and allows one-pedal driving. The car virtually comes to a halt when you lift off, which takes some getting used to. It's always a worry that the person behind isn't paying enough attention as well!
One thing I'm not totally convinced about is the interior. It feels like a real mix of budget car with a few touches that try to give it a lift. The cloth upholstery is smart and the front seats with integrated headrests look good and are comfortable, while the leather trimmed steering wheel, gearlever and handbrake mean the touch points feel good.
The radio, however, isn't such a high point, because there's only a small screen, although the smartphone cradle is easy to use. The bright, patterned dashboard design won't be to everybody's taste, but I like it – some think it looks like marble, but it reminds me more of Arsenal's current away strip!
| | |
| --- | --- |
| Model: | SEAT Mii electric |
| On fleet since: | October 2020 |
| Price new: | £20,300 (incl. PICG) |
| Motor/battery: | 1x e-motor, 82bhp/36.8kWh   |
| CO2/tax: | 0g/km/£0 |
| Options: | Mode 2 cable (£160) |
| Insurance*: | Group: 12 Quote: £420 |
| Mileage/econ: | 1,611/4.8 miles/kWh |
| Any problems? | None |
*Insurance quote from AA (0800 107 0680) for a 42-year-old in Banbury, Oxon, with three points.