Skoda electric car range to grow with 'Felicia E' hatch and coupe-SUV by 2020
Skoda has big plans in the EV arena with a pure electric hatchback, coupe SUV and sports car all coming soon
Skoda is gearing up for a double electric onslaught by the start of the next decade, launching a pure-electric hatchback and a coupe-SUV that's likely to become the most expensive vehicle in the brand's 122-year history.
The Czech manufacturer will launch its electrified vehicle strategy with a Superb plug-in hybrid and an electric version of its Citigo in 2019. But it will really push ahead with its dedicated EV plans a year later, with the production version of its Vision E concept, which was revealed at this year's Shanghai Motor Show. It'll be one of the first cars to appear on the VW Group's new MEB chassis architecture, which has been designed to accommodate all-electric powertrains.
• Best electric cars to buy now
Volkswagen's I.D. will be the first MEB car, with an Audi variant following soon after. Skoda's effort is being given almost the same level of priority in the rollout because of the company's burgeoning sales in China, seen as a key developing region for EVs, so it'll appear in 2020.
The coupe-SUV will sit between the Karoq and Kodiaq in length, but the clever packaging allowed by MEB should mean that its interior space is at least a match for the latter of those models. 
The number of batteries required to power its 302bhp electric motors and deliver an expected range of up to 500km (310 miles) will mean a price tag of around £40,000. That would make it the most expensive vehicle in Skoda's line-up, but around half the price of a Tesla Model X.
Skoda has yet to confirm a badge for its big coupe, but the company has registered a wide range of names ending in the letter Q – its designation for SUVs. Amiq, Eliaq and Anuq are among the possible names for the new model. It's likely to be built at the VW Group's factory in Bratislava, Slovakia, alongside other MEB products.
New Skoda EV hatch could get Felicia E name
The coupe-SUV will sit on one of the longer MEB wheelbases, but around a year after its arrival on the market, the brand will add a second, smaller EV designed for more modest budgets. 
This car – which could potentially bring back a famous old Skoda name by carrying the badge Felicia E – will, in effect, be the firm's version of the I.D. hatchback, complete with that car's rear-mounted 168bhp electric motor. It will also mirror the Volkswagen's probable I.D. range structure, which is likely to feature at least two grades of model that will allow buyers to prioritise either cost or battery capacity and range.
The 'Felicia E' is likely to be about the same size as the Rapid Spaceback, so it will be smaller than an Octavia. But the packaging advantages offered by MEB mean that its cabin space could come close to that of the roomy Superb.
VW has stated that this I.D. hatch will cost roughly the same as a well specced diesel Golf – around £26,000 – and Skoda is likely to undercut that figure slightly, giving the Felicia E a starting price of around £24,000.
Smaller Karoq-sized electric SUV and 300bhp sports car by 2025
These two models will be joined in the first half of the decade by a smaller pure-electric SUV – a sister car, in effect, to the Karoq – and, in what is seen as a significant move by a practicality-focused brand, an all-electric coupe. This model – which could be a two-door or a four-door 'coupe saloon' – was referenced by Skoda's head of research and development Christian Strube back in May. When asked if Skoda would build a sports coupé in the spirit of its old 110R, Strube replied: "Yes, but electric."
Partnership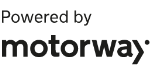 Need to sell your car?
Find your best offer from over 5,000+ dealers. It's that easy.
It's expected to have a pair of electric motors, more than 300bhp and a range in excess of 300 miles. Skoda will feel comfortable with launching this car in China, where there is little 'brand legacy', but the company may hesitate before offering it to customers in Western Europe, where Skoda is known for practicality.
This uncertainty about being 'desirable' continues to hold up the coupe version of the regular Kodiaq. That conventionally powered car is destined to arrive in China before the end of the decade, but it's still not confirmed outside that region due to marketing concerns and limitations on manufacturing capacity.
What do you think of Skoda's electric car plans? Let us know in the comments…