Skoda Fabia 1.0 TSI: long-term test review
Third report: we put our hatchback to the test against family's Fabia Estate
Find your Skoda Fabia
Offers from our trusted partners on this car and its predecessors...
Or are you looking to sell your car?
Advertisement
Verdict
Our Skoda Fabia accommodated Becca, Otis, Elmore and their luggage, so while they preferred some things about their Estate, the hatch passed the family test. There were also lots of feature in the fourth-generation model that were a hit with them, too.
Mileage: 8,695
Economy: 55.4mpg
Skoda's decision to drop an estate model from the latest Fabia line-up was disappointing news for my friends, so I invited them over to see whether our five-door would cut the mustard instead.
Otis, his wife Becca and their two-year-old son Elmore own a Mk3 Fabia Estate and are fans of the practicality it offers them within a relatively small-size vehicle.
Both cars are finished in the same Race Blue metallic paint and there are certainly plenty of other similarities. We joked that head on, the older model looked more friendly, but the more aggressive styling of our hatch definitely gives an up-to-date look. I also find the back, in particular the rear light clusters, much more appealing.
The wheels on our hatch are fitted with plastic inserts for better aerodynamics. They're something I'm not especially fond of, but they were a hit with Becca, who thought they added something different. That wasn't the only thing we disagreed on, with many of the additional styling features that I'm not keen on proving popular with Becca. She liked the Fabia name moulded into the binnacle and found the chrome door handles both practical and appealing. 
The Skoda's infotainment touchscreen was a also a hit with Becca, because it is bigger, slicker and more responsive than the screen fitted in her Fabia Estate.
Another technical advancement is the wireless smartphone charging, part of the optional £620 Convenience package. Becca found it really useful, although I have to admit that I've had problems with it, often getting the message that it's unable to charge or that something else is in the tray. But when one of our drivers borrowed the car for a road test, it worked perfectly with his Android phone, so maybe it's just me.
Becca also found the all-round electric windows an improvement, because her model has manually operated rear windows. In my experience, the fact that you can lock them from the driver's door will become even more useful as Elmore grows up!
The all-important test of whether they could make the space in the car work had a slightly more mixed result. With careful packing – something Otis is very keen on anyway – he managed to load in the buggy, Elmore's ride-on bike, helmet and rucksack, along with various other bags.
Becca and Otis agreed the boot would be manageable. Skoda's handy hooks are fitted in both cars, but their Estate has a useful cubby on both sides and they are bigger than the small one inside the hatchback.
Fitting Elmore's car seat was easy enough with the same Isofix fittings, but despite cars growing over the years, child seats have too, and the front passenger seat needed to be quite a long way forward to provide enough space for the seat and Elmore's legs.
Partnership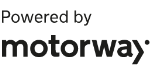 Need to sell your car?
Find your best offer from over 5,000+ dealers. It's that easy.
Overall, Becca and Otis both liked the updated Czech model, but the rear-seat compromise could be a step too far while Elmore needs to be in a car seat. Ironically, once he is a little bigger, the Fabia could definitely match the family's needs.
Skoda Fabia 1.0 TSI: first report
Man's best friend finds a new buddy in the shape of our Skoda Fabia supermini
Mileage: 7,526
Economy: 55.6mpg
For the past couple of months, I've been looking after my daughter's puppy, Isla, once or twice a week, and she has become a big fan of our Skoda Fabia. Well, to be fair, she just loves being in any car, but Isla definitely knows she likes the small Skoda and will sit by the door waiting for me to let her in. 
While the Fabia's boot is a good size, Isla usually travels in the back seats – and as anyone with a dog knows, unfortunately dogs (or should I say their coats) and cloth interiors really don't go together, so I use an old cover to protect the rear seat. While this does help, it's definitely not ideal, and I still spend a long time hoovering up the fur that somehow seems to get everywhere. 
Skoda recently conducted a survey to mark International Dog Day in conjunction with BorrowMyDoggy, which found that more than seven million owners travel with their dog in the car at least once a week, showing there is a big market out there for dog-related products. Skoda has a range of pooch accessories across its model line-up, too, including a hammock for the rear seats, which I've now ordered. I'm hoping Isla will love it and it might save me time on cleaning, too. It's something I'll update you on in a future report, hopefully.
It also means I've been driving across London from our home in Putney to my daughter's flat in the north west of the city. It's only just over 8.5 miles, but the journey can take anything from 37 minutes to well over an hour.  At least driving the Fabia in town is comfortable and easy because the seats are supportive and simple to adjust, as is the steering wheel. My husband and I have very different driving positions, so it's a big help.
The steering is light and responsive and I'm a fan of the six-speed manual gearbox, which is smooth. The 1.0-litre TSI engine also means I can make a swift getaway from the lights, not that it's much of an option in town since the majority of the route is in a 20mph zone, but my husband was recently impressed at beating a Porsche off the line!
I'm finding the fuel consumption reasonable as well. On one of our regular 100-mile trips to the coast, we managed 70mpg before reaching the outskirts of town, according to the trip meter, but for journeys across town, it's around half that.
The 9.2-inch infotainment screen is great and most functions are really easy to use – except for the air-conditioning. In London's stop-start traffic, you can just about operate it when you're on your own, but on longer, faster-moving journeys it's impossible without a passenger.
The low-set dual temperature dials are fine, but if you want to adjust the fan or the direction of airflow, you need to do this via the touchscreen. Bearing in mind Skoda's ethos of functionality, this seems needlessly complicated.
Skoda Fabia 1.0 TSI: first report
We head back to the petrol pumps with our new Skoda Fabia family supermini
Mileage: 4,723
Economy: 55.1mpg
I've gone from one extreme to the other with my latest fleet test car. Out has gone the Lexus UX 300e – a pure-electric premium baby SUV. In has come the latest generation of Skoda Fabia – as conventional a supermini as you'd hope to get, shunning electrification in favour of pure petrol power.
That's not to say this fourth-generation Fabia didn't represent a major shift for Skoda when it arrived in late 2021. After years based on older mechanicals, at last the Czech model moved onto MQB A0, the same platform as the current VW Polo and SEAT Ibiza. This, in turn, allowed greater levels of in-car tech, improvements in refinement and better efficiency.
The core recipe didn't change, though – Skoda's engineers were never going to deviate far from the brand's strengths – so the Fabia is on the large side for its class. When we tested it, we identified it as one of the few superminis you could use as a proper small family car. 
Over the next six months I'll be looking at its ability to cope with whatever my husband and I can throw at it – not least as we renovate an apartment on the south coast, two hours' drive away from our London house. Our spec mixes one of the top trim levels with a mid-spec engine.
If you want to splurge you can go for the four-cylinder, 1.5-litre petrol car, but we've stuck with one of the core 1.0-litre three-cylinders, producing a modest 109bhp and paired with a six-speed manual gearbox.
Our SE L is the range-topper – unless you fancy the motorsport-themed Monte Carlo – and the standard kit list really shows this Fabia generation's tech gains. You get 16-inch wheels as standard, plus ambient cabin lighting, dual-zone air- conditioning, rear parking sensors, two USB-C ports and 9.2-inch infotainment that incorporates both smartphone integration and Skoda's own navigation. 
We've specced Race Blue metallic paint, while the £620 Convenience Package adds keyless entry, hill assist and wireless charging. The Light and View Package Plus (£1,300) brings front foglights with corner function, rain sensors, full LED headlights and washers for those units.
It's been strange getting back into a combustion-engined car. I miss that instant whoosh of electric torque, of course, and rising fuel prices mean I'll also be keeping an eye on how often I need to visit the petrol station. It'll be interesting to see how close I can get to Skoda's claimed 50-55mpg.
I did wonder whether I'd take a while to get back into the swing of changing gears, but luckily the six-speed transmission's light, accurate shift makes it easy to use. There's also an eco feature that prompts you to shift up or down for the best efficiency. 
Overall I'm impressed with the look of the cabin; the material quality seems high and the touchscreen is clear and easy to use. There are a few things I don't like, though. The Fabia name on the top of the binnacles seems superfluous and detracts from an otherwise smart dash. The front-door handles are also rather ugly; while they are fairly ergonomic, with the added silver trim they just seem too bold for my liking. I prefer the rear doors' plain black ones. It's probably related to our car's posher trim level, but these feel like features where Skoda has, in a very rare move, gone for form over function.
| | |
| --- | --- |
| Model: | Skoda Fabia SE L 1.0 TSI 110 PS |
| On fleet since: | June 2022 |
| Price new: | £20,335 (£22,915) |
| Engine: | 1.0-litre 3cyl, 109bhp |
| CO2/tax: | 128g/km / £165 |
| Options: | Race Blue metallic paint (£660), Light and View Package Plus (£1,300), Convenience Package (£620) |
| Insurance*: | Group: 12 Quote: £423 |
| Mileage: | 8,695 |
| Economy: | 55.4mpg |
| Any problems? | None so far |
*Insurance quote from AA (0800 107 0680) for a 42-year-old in Banbury, Oxon, with three points.