SsangYong Musso Saracen: long-term test review
Final report: our hard-working SsangYong Musso Saracen pick-up kept our man on track
Find your SsangYong Musso
Offers from our trusted partners on this car and its predecessors...
Or are you looking to sell your car?
Advertisement
Verdict
Not everyone will like the SsangYong Musso's chrome and graphics styling, but our truck has proven itself to be a fine travelling companion and could even be worth considering as an alternative to a family SUV.
Mileage: 12,124
Economy: 25.9mpg
After 12,000 miles, our hard-working SsangYong Musso has finally left our fleet. It has taken me all over the UK, plus on several Continental trips, but none of them were as eagerly anticipated as the recent trip to collect the latest addition to my track-car fleet: a Caterham Seven.
I could have driven the road-legal Seven home, but tackling the M25 with no screen didn't appeal; plus, I needed somewhere for the spare wheels and tyres that came with the car, and the Musso's load bay was ideal. The eight rims still left lots of space for other kit, despite the bed being shorter than most rival trucks'.Even so, it's still no easier to reach kit that's slid up near the bulkhead. The tailgate is also tough on the legs thanks to its sharp edges; and I have the bruises to prove it.
The Musso has covered thousands of miles with the pick-up bed packed with wheels, tyres, race kit and tools, plus a car on a trailer behind, and it's an ideal tool for the job. Grubby, smelly bits go in their own area, leaving the cabin clean for passengers and luggage. And it's a pretty good place to be.
At motorway speeds the Musso is quiet, with little intrusive engine or wind noise. The automatic gearbox can be indecisive, but it's best left to itself, because changing manually using the small button on the selector is fiddly and a bit hit and miss.
More reviews
Car group tests
In-depth reviews
Road tests
The ride was a bit of a shock at first, yet as the miles built up I realised I didn't notice the jiggling around anywhere near as much. Yes, the truck shudders over potholes and the like, but I'd go long distances without being troubled by the ride. Fuel consumption of around 26mpg was affected by towing, but only by a few miles per gallon, thanks to the light track cars the Musso was hauling.
The infotainment, which includes Apple CarPlay, helps the miles pass, but having to reset the volume every time you get in is an irritation. Switching between CarPlay and DAB radio could also be slicker, particularly when you are using a sat-nav app. The built-in TomTom nav lacks live traffic, which makes an app like Waze the default for me.
The air-conditioning also needs regular adjustment because, while it works well,  it is not climate-controlled, so you have to set your desired temperature by hand.
One creature comfort we didn't really appreciate when we collected the car in the summer was the heated steering wheel. But as the temperatures dropped it was very welcome, particularly with my hands frozen from wrestling with icy trailer ramps and tie-down straps. It's been on permanently since way before Christmas, and the heated seats complete a toasty package that's a great way to thaw out after chilly laps on track in the open Caterham.
Partnership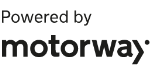 Need to sell your car?
Find your best offer from over 5,000+ dealers. It's that easy.
Those shorter days and longer nights in the winter also exposed one of the Musso's shortcomings – its headlights. They can be adjusted for different loads but even on the highest setting the dipped beam seemed to focus too close to the car. High beam is okay but night trips on the busy rural roads near where I live left me wanting more light.
As you'd expect after 12,000 miles, there are signs of wear. The driver's seat needs some TLC with a leather conditioner and the bed liner and tailgate cover have been marked by tools and the like. The Musso has also picked up a few stone chips to go with the monster that smashed the screen, and my trailer has marked the tailgate release cover. I checked the tailgate didn't hit the trailer when I first hitched up but didn't account for a bit of give when it was loaded or sat on. The result is a couple of marks from the winch. And talking of hitching up, the reversing camera is brilliant, giving a clear view of the tow ball and hitch. It works well when parking but front sensors would help judge just where that big bonnet ends.
I've long been a fan of pick-ups and I've decided a hard-top is the way to go, despite the problems reaching the front of the load bay. Hard-tops do bring drawbacks but at least the Musso's is centrally locked even if you do have to hit the fob given the system is not keyless. The hatch needs a little pressure before it will open, and nuts on the hinges have started to corrode. Plus I've lost count of the number of times people have pointed out it's not the same shade as the car.
But these are minor niggles on a truck that has done everything asked of it and taken the grind out of some memorable trips – not least picking up my Caterham.
SsangYong Musso: second report
Our SsangYong Musso reveals good and bad points on European trek
Mileage: 6,392
Economy: 25.5mpg
There's no doubt SsangYong's Musso is the workhorse of the Auto Express fleet, and after a summer of continental trips it was time for a little TLC. 
Supermarket hand washes had kept the worst at bay in the hotter months, but with the bug population declining, I decided to do the job myself and see how well the Musso had coped with its recent European tour.
It needed a bit of time but it couldn't be put off; a night under a tree that was home to several birds with healthy appetites meant droppings smeared on a rear wing, and I had to remove them urgently. Armed with a pressure washer, a wash mitt and a bucket with a grit guard, I took a good couple of hours to get the truck sparkling again. 
The roof rails proved handy for keeping my balance while standing on the door sills and tyres when tackling the roof, and I think that will be their main use. There's loads of space inside the truck, so little need for a roof box; and filling one or putting bikes so high up there would need some kind of ladder and probably an extra pair of hands.
The Musso's load capacity is ideal for my needs. I've never had to leave something behind and, even when the bed floor is full with wheels, tyre, tools and race kit, you can just keep piling items on top thanks to the hard-top. During my triple track day week in France, water and snacks for a couple of dozen drivers barely made a difference, and there was still plenty of room for luggage in the cab. This has confirmed my view that a hard-top is the way to go for a pick-up used more as an SUV than a builder's van.
The nine-hour trek back home from the south of France was the kind of journey when the Musso is at its happiest. Motoring quietly at the legal limit on cruise control, it eats up the miles with me in air-conditioned comfort. Sadly the system is not full climate control, where you can just set the desired temperature, and it needs periodic tweaking to get things right, which isn't ideal.
The smooth French autoroutes did not test the Musso's often unsettled ride and, despite dragging a car and trailer, we managed 27mpg, although the overall economy has since dropped to 25.5mpg.
There's no doubt the truck's ride can be a trial. It's fussy, shudders over potholes and can be downright uncomfortable on some roads. But I've realised that, instead of it being a constant irritation, I only noticeit on particularly poor surfaces. 
On rough terrain or over a lot of potholes you pay the price for driving what is at heart a commercial vehicle. But the Musso is quite a bit worse than other pick-ups I've run in the past, including the Mercedes X-Class and previous-generation Mitsubishi L200.
After an earlier climb up Mont Ventoux exposed the indecisive gearbox, the problem reared its head again on a trek to Zandvoort, the track that will host next year's Dutch GP.
After you dock at Rotterdam there's a lengthy stretch of 100kph-limited motorway. Hit the cruise control at the legal limit and the gearbox struggles to decide which gear it needs as you pass over slight elevation changes. It shifts up only for the engine to labour for a few seconds before changing down again. It's a shame because it spoils the relaxed drive on good roads by making you more aware of the diesel engine that's otherwise pretty quiet.
These niggles aside, the Musso has been an ideal tool for my long European trips that have lifted its mileage with us to more than 6,000 miles in three months. 
That's impressive stuff and I'm looking forward to taking this big pick-up on another European jaunt next month, which you'll read about soon.
SsangYong Musso: first report
We're given the keys to the plush SsangYong Musso Saracen pick-up truck
Mileage: 1,710
Economy: 26.3mpg
There was a sense of déjà-vu when I picked up our brand-new Musso from SsangYong's UK headquarters in Luton. That wasn't down to the many trips I've made to the airport, but rather the Musso's interior. After running a long-term SsangYong Rexton for six months last year, it all looked pretty familiar. And so it should, because the two models share a fair bit of equipment. 
Regional aftersales manager Adrian Ryan took me through the truck's features. Our Musso Saracen is not quite as well equipped as my old Rexton ELX, but it's still pretty good for a commercial vehicle – although few people will want to bring grubby overalls or muddy work clothes into the smart, leather-trimmed interior.
I was pleased to see the included 9.2-inch infotainment screen, with all-important Apple CarPlay and Android Auto connectivity. There's also TomTom sat-nav, but it's not live, so traffic monitoring can't be used. At least there are free map updates, and the smartphone systems have this feature. With Waze now supported by CarPlay, this has become my default nav in the Musso already.
Older tech is catered for by an Aux socket, plus there's a USB outlet in the console, which has just enough power to keep my phone charged while using the sat-nav and playing music. It can also be used for music on a USB stick, plus there's Bluetooth for calls and streaming. The screen also displays the rear camera image, although I would have liked front and rear parking sensors or a 360-degree camera on such a big vehicle.
Climate control is manual, and it works well, particularly on the max setting which quickly cools an overheated cabin. It does need tweaking now and again to maintain a comfortable level, though. Another feature that SsangYong decided wasn't needed on a commercial vehicle is keyless entry. It'll foil key-cloning thieves, but it's a pain to fumble for the fob and unlock the car only to put it back in my pocket, because there's keyless starting. It would be better to have both features, or you might as well have neither. 
I was pleased to see the heated steering wheel make it on to the Musso, although I've not used it yet. What have been tried are the cooled seats, which blow cold air through the base. It's a slightly odd sensation, but works well if you've just got into a roasting car. The seats are also heated and electrically adjustable. The driving position is good, with enough legroom for my large frame, while still retaining decent legroom in the rear. An elderly relative also appreciated the grab handles mid-way up the rear door frames to help her get in the back. 
Our Saracen comes with the essential (for me) £512 towbar and a hardtop at £2,334, with fitting for both costing extra. The bed and tailgate liner are also softer than those on some rivals, making it easier on the knees when clambering to the bulkhead. Sadly, the Indian Red colour match on the load bay roof and our car is a touch off, and this has already been pointed out by several people
We've already clocked up almost 2,000 miles in the short time the Musso has been on our fleet, many with the rear loaded and towing my Lotus Elise. The torquey diesel is more than up to pulling the loaded trailer and is almost silent at the national speed limit. 
I wasn't a fan of the Rexton's Mercedes-sourced seven-speed auto, which did nothing in a hurry, so I was pleased to see a six-speed Aisin gearbox in the Musso. It's very smooth and a bit more alert than Rexton's.
An improvement there, then, but what about the SUV's other main failing: the ride? Well, that's not been resolved, even with coils rather than the usual truck leaf springs at the rear. On all but the smoothest roads the ride is unsettled, with potholes setting up a shudder than ripples through the entire car. Maybe I'll learn to live with it, because there's so much else to like about the Musso.
| | |
| --- | --- |
| Model: | SsangYong Musso 2.2 4x4 Auto Saracen |
| On fleet since: | July 2019 |
| Price new: | £33,831 |
| Engine: | 2.2-litre 4cyl diesel, 181bhp |
| CO2/tax: | 250g/km/£260 |
| Options: | Indian Red metallic paint (£550), hard-top (£1,980 plus fitting), towbar (£525 plus fitting) |
| Insurance*: | Group: 43 Quote: N/A |
| Mileage/mpg: | 12,124 |
| Economy: | 25.9mpg |
| Any problems? | Replacement windscreen after stone chip |
*Insurance quote from AA (0800 107 0680) for a 42-year-old in Banbury, Oxon, with three points.