Long-term test review: Subaru Outback
Final report: our man gets under the skin to deliver verdict on the Subaru Outback estate
Find your Subaru Outback
Offers from our trusted partners on this car and its predecessors...
Or are you looking to sell your car?
Advertisement
The quirky Subaru lacks the glitz and glamour of premium rivals, yet its no-nonsense approach and clever engineering make it an interesting alternative to the mainstream. A softer ride wouldn't go amiss, but this practical and well equipped car deserves to find more buyers.
Mileage: 6,721Economy: 33.9mpg
Some cars you can get the measure of pretty quickly. Then there are those like our Subaru Outback, which requires a little bit more time and familiarity to really get under their skin.
The rugged estate lacks the glitzy appeal of models such as the Audi A4 Allroad, but get to know the Subaru and you'll find that its many hidden talents run deep.
It starts with the engine. While all its major rivals stick to the tried-and-tested in-line arrangement, Subaru has kept the faith with its flat-four 'boxer' design.
At 148bhp the 2.0-litre lags behind the best for power, but its unique layout means the Outback has a surprisingly low centre of gravity, resulting in impressively car-like handling. And once you get past the clatter when cold, the engine is remarkably smooth in operation.
Another highlight is the Lineartronic CVT gearbox, which has been brilliantly integrated with the engine. Unlike similar CVTs that send the revs soaring every time you so much as brush the throttle, the Subaru's set-up keeps the flat-four spinning at around 2,000rpm, which means the powerplant's muscular 350Nm of torque takes the strain. There are seven 'virtual' ratios that can be accessed by steering wheel-mounted paddles, but the auto mode is so good that I never really used them in my time with the car.
More reviews
Car group tests
In-depth reviews
Road tests
Used car tests
It isn't the only driver aid that impresses, as the EyeSight adaptive cruise control is also very effective. Unlike rival manufacturers that take off-the-shelf radar systems from companies such as Bosch, Subaru developed its own system, which uses a pair of cameras mounted in the windscreen.
Because it uses visual cues, this set-up can monitor the brake lights of the cars ahead, meaning it can react more quickly when traffic suddenly slows. It's smooth in operation, too, helping take the sting out of long motorway journeys and traffic clogged commutes. And of course, it wouldn't be a Subaru without its trademark asymmetrical four-wheel-drive system. It delivers reassuring all-weather traction, and almost unstoppable progress when you head off the beaten track – you won't believe what the Outback will successfully tackle.
It isn't perfect, mind; the low-speed ride is too firm and the keyless entry system has failed twice. Yet these are minor quibbles for what is a thoroughly engineered, practical and pleasingly unflashy car. It'll never win a desirability contest against an Audi, but the Subaru has plenty of character of its own. I'm really going to miss it.
Subaru Outback: second report
Our very own country gent needs a car that can cope with the rough and tumble of rural life
Mileage: 6,028Economy: 33.9mpg
When I want to take a walk in the countryside, I need make sure I'm fully prepared, and given the UK's unpredictable climate, that means a warm jacket, waterproof trousers, thick socks and walking boots at the very least. However, heading off the beaten track in our Subaru Outback is much easier, as a simple press of a button is all that's needed before tackling some challenging terrain.
Partnership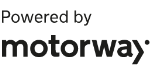 Need to sell your car?
Find your best offer from over 5,000+ dealers. It's that easy.
Unlike some high-riding estate cars that look tough but are happier on the school run that scrabbling up a mountain track, the Subaru has some serious mud-plugging credentials. At the heart of this ability is the X-Mode set-up that tweaks the traction control for extra grip in slippery conditions and engages the hill descent control that allows you to tackle the steepest slopes. It's standard on all models fitted with the Lineartronic CVT transmission. Yet there's more to the Outback's talents than trick electronics.
For example, it offers impressively high ground clearance of 200mm, while the approach and departure angles rival some dedicated off-roaders. And as you can see from the pictures, the Subaru isn't out of its depth when wading through water. Then there's the car's symmetrical all-wheel drive, which unlike rival systems is always engaged, so there's no confidence-sapping wheelspin as the transmission frantically shuffles torque to the tyre with the most traction.
However, I'll admit that despite its talent when the going gets tough, I actually rarely venture off the tarmac in our car. It's just reassuring to know it will do it if ever the need arises.
Happily, the Subaru is just as capable on the road. In fact the only real complaint is directed at the firm low-speed ride, which is a direct consequence of the tougher springs and dampers that have been designed to take a pounding on rutted country tracks.
Go a little faster and the ride gets smoother, which allows you to enjoy the refined cabin. Wind noise is well suppressed, and the flat-four diesel is barely audible once revs build beyond its clattery idle.
I'm even enjoying the Lineartronic auto, which combines perfectly with the torquey powerplant to deliver effortless progress. The Outback is also surprisingly agile for such a big car. There's very little feel from the steering, but there's a decent amount of grip and body movements are well checked.
There are some gripes, though. The interior is well equipped, spacious and robustly built, but the materials aren't up to premium rivals. Our car's keyless entry has also packed up. Changing the battery in the fob failed to solve the issue, so until we can book the car into a dealer, locking up involves using an old-school key.
It's a frustrating fault for a brand that prides itself on reliability, but it hasn't done enough to spoil my enjoyment of this rough and tumble estate. Particularly as it means I can get head for the great outdoors without a complete wardrobe change.
Subaru Outback: first report
We see if rugged estate deserves to be more than an alternative choice
Mileage: 2,495Economy: 40.4mpg
It's fair to say that Subaru has slipped off the radar of most UK car buyers. At the end of the last century, the Japanese brand's World Rally Championship exploits with Scottish legend Colin McRae meant it was rarely out of the headlines. Yet since bosses pulled the plug on the rally team in 2008, Subaru's British sales have slumped by nearly three-quarters.
However, it's clinging on, thanks to a loyal band of fans. And what's more, there's a refreshed line-up in showrooms and a works-backed squad in the British Touring Car Championship. So are the good times set to roll again? To find out, we've taken delivery of the firm's flagship Outback, which mixes the rugged appeal of an SUV with the space of an estate.
We collected our car from Bell and Colvill in West Horsley, Surrey. The dealer is more famous for its near-50-year association with Lotus and its recently acquired Morgan franchise, but it has been selling Subarus since 1995. I was greeted at the site by sales director Miguel Andre, who offered us a complimentary coffee before giving us a brief tour of the quirky but well kept showrooms. You can see everything from a one-off Lotus 3-Eleven racer to a humble Impreza hatchback.
However, after a quick nose round, it was time to get the keys to our car. Specifying our Outback was pretty straightforward, as Miguel pointed out that "virtually everything is standard". Looking at the kit list reveals leather trim, heated seats, LED headlamps, keyless entry and climate control, among many other features. In fact, the only extra we added was the restrained Dark Grey Metallic paintwork.
One option we'd have liked was the tan leather interior we spotted on a similar Outback in the Bell and Colvill showroom, although Miguel explained this had been a special order and took six months to arrive!
There was an engine choice, though, with either a 2.5-litre flat-four petrol or a similarly laid-out 2.0-litre diesel. No other manufacturer in the world offers this type of diesel, so it made sense to see how it stacks up against more conventional rivals.
The boxer is hooked up to a Lineartronic CVT gearbox, and as with all Subarus, power is delivered through the brand's trademark symmetrical four-wheel-drive transmission. 
Other highlights include the Eyesight system, which uses a pair of cameras on either side of the rear view mirror to deliver adaptive cruise control and lane departure warnings. Miguel also ran us through the infotainment system, which is controlled via a seven-inch touchscreen and features crisp graphics and a logical layout. Sat-nav and Bluetooth are standard, as is MirrorLink. While DAB isn't included, Subaru's Starlink set-up gives you access to a wide variety of Internet radio stations via your smartphone.
Elsewhere, the car impresses with its solid build quality, comfortable driving position, strong refinement and family friendly practicality, plus its all-wheel drive has proven invaluable in changeable winter weather. It's early days, but the Outback is already showing that Subaru deserves to be taken seriously once again.