Audi A4 Allroad review
Get a mix of estate car practicality and SUV looks with the A4 Allroad
Find your Audi A4
Offers from our trusted partners on this car and its predecessors...
Or are you looking to sell your car?
Advertisement
Audi has promoted its Allroad sub-brand since the turn of the millennium. While the A6 Allroad led the way, the A4 Allroad delivers a similar package. It's based on the standard A4 Avant estate, and in some ways it's a flagship model for buyers who don't want the sportiness that the S4 and RS4 models deliver.
The Allroad gets a range of upgrades that are designed to give the A4 Avant a more rugged look and some off-road ability. To that end, it gets plastic wheelarch extensions, chunkier bumpers with silver inserts, a raised ride height with an extra 23mm of suspension travel and all cars have quattro four-wheel drive. In addition, the A4 Allroad also gets an additional Off-Road mode added to the A4's standard Drive Select system, which optimises the throttle, steering and gearchanges for off-road duty.
The first A4 Allroad appeared in 2008 as a variant of the Mk4 A4, while the current car arrived in 2016, not long after the standard estate hit showrooms. While some off-road estates are usually offered with a single engine choice and in one or two trims, the A4 Allroad has a variety of options available.
There is a 2.0 TFSI 252PS petrol with 249bhp, a 2.0 TDI 190PS diesel with 187bhp and a 3.0 V6 TDI in 218PS and 272PS forms with 215bhp and 268bhp respectively. All models bar the most powerful diesel come with Audi's seven-speed S tronic twin-clutch auto (the big diesel gets an eight-speed Tiptronic box), and all cars have quattro four-wheel drive as standard, too.
As well as a choice of engines, there are two trim levels to pick from - the standard Allroad or Sport. Go for the latter and you get bigger wheels, LED headlights instead of xenons, LED rear lights, privacy glass and sports seats. Whichever model you choose, you get the usual wide range of options to choose from, too, so the standard car's price range of around £38,000 to £45,000 could quickly escalate.
Rivals for the Audi A4 Allroad are varied, as there isn't really a direct opponent for it. Lower spec cars are rivalled by the Volkswagen Passat Alltrack and Vauxhall Insignia Country Tourer, while the Skoda Octavia Scout and Subaru Outback are cheaper still, but not quite as upmarket. Then there are larger rivals such as Audi's own, ageing A6 Allroad, plus the expensive Mercedes E-Class All-Terrain and Volvo V90 Cross Country.
Also worth considering are similarly priced SUVs, including Audi's own Q5 and premium SUV rivals such as the BMW X3 and Jaguar F-Pace. However, the A4 Allroad should deliver better economy than these larger SUVs, and better packaging means the space inside should be more user-friendly, too.
The Audi A4 is a thoroughly accomplished car that's well worth the praise it gets, and the A4 Allroad adds a level of ruggedness and off-road ability to the classy estate.
For those not too bothered about on-the-limit handling, the softer, more refined Allroad could be the pick of the range, as it boasts a more comfortable ride combined with a clever electric all-wheel drive system for a touch of all-weather ability. 
Partnership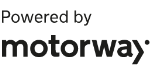 Need to sell your car?
Find your best offer from over 5,000+ dealers. It's that easy.
The A4 Allroad is not cheap, however. The Audi Q5 is only slightly more expensive, if buyers want all-weather ability and SUV styling.  In some ways, then, this is one of the best A4 family variants around, but you have to pay a price for it. 
Engines, performance and drive
A4 Allroad is softer than the A4 Avant, and all the better for it. Engines are as strong as ever
The Audi A4 Allroad claims to be refined and upmarket, and that's reflected in the way it drives. It's a quiet and comfortable car on the move. The sense of calm is enhanced if you upgrade to the optional adaptive dampers, which deliver a supple ride around town and a cosseting, floaty feel on the motorway. Even in its firmest setting the suspension feels relatively soft. As a result, the Audi responds  lazily to inputs, while body movements aren't as well controlled as in some rival high-riding estates. That said, there's still plenty in the way of grip.
Head off the beaten track and the Audi isn't as composed as some of its rivals. You sit lower than in similar models, while the longer front overhangs are vulnerable when tackling slopes. Even in off-road mode, the Allroad struggles for traction on surfaces where cars like VW Passat Alltrack and Subaru Outback cope well.
Engines
The Allroad gets a slimmed-down engine range compared to the regular A4. The range kicks off with the familiar 2.0 TDI diesel, which you'll find in a variety of VW Group models. Its an excellent engine, with decent refinement, all the performance most people will need day-to-day and real-world efficiency no full-size SUV can match.
When we tested this engine it was no slouch on the track, and is probably all the engine you'll need in the A4 Allroad. The combination of 187bhp, four-wheel drive, launch control and closely stacked lower gears allowed it to sprint from 0-60mph in just 7.1 seconds. The Allroad was also quick in the 30-50mph tests, but the tall sixth and seventh gears severely blunted acceleration at higher speeds, as demonstrated by its sluggish 27.3-second time for the top-gear 50-70mph assessment. 
On the road, these long ratios are frustrating, because no matter how gentle you are with the throttle, the car constantly shifts between sixth and seventh when cruising at motorway speeds. Unfortunately there's not a lot you can do about this, because there's no manual gearbox option on the A4 Allroad. At least the changes are quick and smooth.
The flagship diesel is the excellent 3.0-litre V6 TDI with 268bhp. It's a superb engine in the standard A4, and it is here: Silky smooth, very fast thanks to 600Nm of torque and not as thirsty as you might expect. It also gets the impressive eight-speed Tiptronic automatic gearbox. If you want your A4 Allroad to feel like a car from the class above, go for this, but it does add a significant premium to an already quite expensive car.
The sole petrol option is a 2.0-litre turbo four-cylinder with 248bhp. On paper it's quick, with 0-62mph arriving in 6.1 seconds, but you have to work it harder than you might expect and it doesn't feel much faster than the 2.0-litre diesel. It also doesn't sound very inspiring; it's very refined at low engine speeds but sounds gruff and strained the more you rev it.
MPG, CO2 and Running Costs
It's still efficient, but Allroad spec demands a significant sacrifice in economy and emissions
The A4's lightweight platform means a considerable decrease in weight and, therefore, better efficiency. The 2.0 TDI with permanent four-wheel drive is pretty efficient, albeit less so than a front-wheel drive A4. The 187bhp 2.0 TDI with the dual-clutch autobox claims 57.6mpg combined.  That's over 10mpg down on the equivalent front-wheel drive A4 Avant, so you'll have to carefully consider if you need the Allroad's off-road capability. CO2 emissions also increase from 106g/km to 129g/km, which compares well with a 4WD Volvo V60 D4 Cross Country emitting 149g/km.
The 3.0 TDI suffers from the same fate in Allroad spec, with emissions increasing and economy falling. Both are at least a fair bit more efficient than the previous A4 Allroad. The 2.0-litre turbo petrol manages up to 44.1mpg and emits as low as 146g/km of CO2. The old 221bhp petrol Allroad managed just 39.8mpg and emitted 164g/km.
Interior, design and technology
The A4's best-in-class interior remains untouched, although we would've liked to see some unique 'Allroad' styling cues
Audi has taken the understated A4 Avant and subtly tweaked it to give those in the know a hint of its rugged capability. It's still very conservative, so if you're looking for outright style an SUV will suit you better.
Still, the Allroad's plastic lower body cladding and raised ride height gives it an air of toughness. Audi will let you paint the body add-ons in body colour, but we think the black plastic items suit the car better and help distinguish it from the regular Avant. The metallic front and rear skid plates make it look premium, too. The A4 Allroads we drove stood out nicely in the Alpine White and Gotland Green paint colours on the launch.
Inside the Audi A4 Allroad it's all very familiar. Too familiar, you could say, as there's not even any badging to differentiate the car from the regular A4 Avant. Some altered trim or unique upholstery would make it feel more special. Still, it's easily the best compact executive cabin design around, with exceptional build quality and expensive-looking displays. The detailing is excellent, too, with neat ambient lighting and even minor items feel expensive. 
Sat-nav, stereo and infotainment
Entry-level versions of the A4 Allroad get MMI Radio Plus, which features a seven-inch screen accessed by the brand's trademark rotary controller. Sport models get MMI Navigation, which adds route-finding online access.
One option you can add is the £1,100 Technology Pack. This includes an 8.3-inch display. If you want the 12.3-inch Virtual Cockpit digital dial pack fitted here, it will cost another £250, and can only be specified with the Technology Pack. But it's a worthwhile extra, because it gives you the flexibility to have the sat-nav map in front of you in the instrument binnacle and the main screen controlling in-car entertainment, for example.
There are lots of features on offer, with the Tech Pack adding a three-year subscription to Audi's Connect Infotainment Services. This gives you Google Earth and Street View, as well as access to apps, online news and weather. The subscription also provides 4G Internet access, turning the A4 into a wireless hotspot. Apple CarPlay and Android Auto are fitted as standard as well.
Practicality, comfort and boot space
The Allroad is based on one of the more spacious compact exec estates, but the VW Passat Alltrack is more practical still
Audi has reduced the weight of the latest A4 Allroad thanks to the MLB Evo platform, but it has also improved space inside without making the car much bigger on the outside. For example, it's the same height as the old model but the thinner seats and lower mounting means headroom is improved. 
The additional wheelbase length of 23mm doesn't sound like much but it means adults can really get comfortable in the back, too. The A4 is a bit taller and fractionally longer due to the rugged bumpers, but the only effect is an improved view out.
Size
The new A4 Allroad is 25mm longer and 16mm wider than the old one, so leg and shoulder room are increased for all.  The Allroad is 34mm taller than the Avant on which its based, although that's divided up between the suspension and the new roof rails so there's no space benefit.   
The A4 Allroad is nearly 100mm longer than a Volvo V60 Cross Country, with a larger wheelbase, but its 20mm narrower and 50mm less tall. This size advantage is reflected in significantly better legroom than its rival.
Legroom, headroom and passenger space
The A4 Allroad is unchanged from the regular A4 Avant, which means its one of the most spacious compact exec cars around. That's partly thanks to it being bigger than both the BMW 3 Series Touring and Mercedes C-Class estate.
There's plenty of room in the front thanks to the seats which are mounted lower than before, while in the back there's plenty of head and leg space for two adults or three children. A large transmission tunnel limits space in the middle seat for adults, however.
For the driver there's plenty of adjustment in the seat and wheel, so finding the perfect driving position isn't difficult. Buyers can opt for sports seats for extra support and style, but the standard items are comfortable and supportive enough for most. 
Boot
The standard A4 Avant has always been more of a lifestyle vehicle than a load lugger, and that rings true of the Allroad. There's a 505-litre boot, while lowering the rear seats increases capacity to 1,505 litres. That's 343 litres behind a Subaru Outback, and there's no underfloor storage, either.
Still, there are some neat touches, such as the powered load cover that glides up when you open the tailgate, LED strip lights and chunky bag hooks.
Reliability and Safety
Loads of safety tech and a five-star Euro NCAP rating, but Audi doesn't shine in our Driver Power survey
If the regular A4 Avant is anything to go by, then the equivalent Allroad model should have no trouble achieving a five-star Euro NCAP crash test rating. There's a wealth of active safety kit on board including pre-sense city braking, that can automatically brake the car to lessen the force of a collision under 53mph.
Adaptive cruise control is also offered, which is able to drive the car for you at crawling speeds or keep itself in its lane at higher speeds. 
There will be question marks over models fitted with the new part-time four-wheel drive system as it's relatively unproven, but we've heard of no major problems with the regular A4 yet. 
Audi is a premium brand, but it seems the ownership experience isn't up to the same standard as its cars. The firm finished a lowly 21st in our 2016 Driver Power poll, while its dealers placed 26th place in the same survey. 
Warranty 
As standard, every A4 comes with a three-year 60,000-mile warranty. However, owners also have the option to increase that if they desire.
For £385 buyers can opt for a four-year warranty that extends up to 75,000 mile or for £905 a five-year 90,000-mile warranty.
Servicing 
The cost of a service on the A4 can vary depending on engine size. For models fitted with 2.0-litre engines, an interim service will cost you £159 while models powered by the higher-powered 3.0-litre diesels will set you back £199. A major service will cost you £309 and £399 for the different engine sizes respectively. 
Which Is Best
Cheapest
Name

40 TDI Quattro Sport 5dr S Tronic

Gearbox type

Semi-auto

Price

£40,180
Most Economical
Name

40 TDI 204 Quattro Sport 5dr S Tronic

Gearbox type

Semi-auto

Price

£42,235
Fastest
Name

50 TDI Quattro Sport 5dr Tip Tronic

Gearbox type

Semi-auto

Price

£47,520