Volvo V90 Cross Country review
Volvo's raised and rugged V90 Cross Country aims to bridge the gap between traditional estate and SUV
Find your Volvo V90
Offers from our trusted partners on this car and its predecessors...
Or are you looking to sell your car?
Advertisement
Volvo is continuing its long line of jacked-up, off-road ready estates with the new V90 Cross Country, and it's doing so in style. The Cross Country (or XC) badge is now more than 20 years old, and while Volvo didn't necessarily invent the jacked-up estate it was certainly one of the pioneers of the format.  
The V90 now sits above the V60 and V40 in Volvo's 'V' range, all three cars benefitting from an additional Cross Country version. With rugged body cladding, four-wheel drive and a raised ride height, the V90 Cross Country creates a neat compromise between a practical and stylish family car and a tough 4x4. Direct rivals include the Audi A6 Allroad and Mercedes E-Class All Terrain.
Spec-for-spec, the V90 Cross Country is a several thousand pounds cheaper to buy than an XC90, although it does lack the option of seven seats. Prices start from just over £40,000 and rise to just over £50,000, although there's an extensive options list should you wish to indulge a little bit.
• Volvo V90 Cross Country vs Volkswagen Passat Alltrack
The Cross Country is treated as a trim level in the range, so there's only a small variation in spec. The standard car is based the Momentum car, adding extra ground clearance and exterior details. It comes as standard with a raft of safety kit, plus heated electric leather seats, LED headlights, a nine-inch portrait-style sat-nav and infotainment system, adaptive cruise, keyless start, 17-inch alloys and an electric tailgate.
Step up to Cross Country Pro and you'll gain kit such as a heated steering wheel and windscreen, adaptive beam headlights, ambient lighting, an electric memory driver's seat, 19-inch alloys and a 12.3-inch TFT instrument display.
The Cross Country features a similar range of engines as to those you'll find in the regular V90, meaning a choice of 187bhp D4 and 232bhp D5 diesels. Bizarrely, there's also a T6 petrol model, but no T8 Twin-Engine hybrid – yet.
The new Volvo V90 Cross Country shows that, two decades on from its conception (in V70 XC guise), the premium crossover-estate is a very appealing proposition. Buyers are still expected to flock to the XC90 SUV, but the estate's sleek style, strong practicality and upmarket cabin should ensure it has a loyal following.
It also provides decent road manners, with a largely comfortable ride, superb cruising refinement and a range of relaxed and smooth diesel engines. It's not the last word in handling thanks to that taller, softer suspension, yet it's more nimble than a large SUV and will likely prove easier on the wallet thanks to better fuel economy and lower emissions.
Engines, performance and drive
The V90 Cross Country sacrifices a bit of body control for a softer ride and some off-road ability, while the engines are refined
We've already concluded that the standard V90 is a competent and capable cruiser, yet the chassis doesn't offer the same composed ride and handling of the best executive estates in the class. The Cross Country does, however, offering something a little bit different and allowing you to forgive slight dynamic shortcomings. 
The chassis isn't radically different from that of the standard V90, but the Cross Country gains 60mm of extra suspension travel plus chunkier tyres. As a result, the car absorbs big bumps extremely well, taking the strain out of potholes and large ruts with ease.  It also allows the V90 to negotiate a reasonable level of off-road terrain – it's certainly more capable than most owners would ever need it to be.
Alongside the extra ground clearance, Volvo has widened the front and rear tracks of the V90 and added features such as hill descent-control and a dedicated off-road mode for the steering, powertrain and brakes. These are things more usually associated with large SUVs and serve to underline the fact that this Volvo estate can cope with quite a bit of mud.
Partnership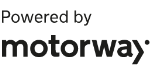 Need to sell your car?
Find your best offer from over 5,000+ dealers. It's that easy.
• Volvo V90 Cross Country T6 review
Don't think this useful prowess in the rough stuff comes at the expense of on-road manners, however. The V90 Cross Country can be had with standard steel suspension, but we've only driven examples with optional adaptive dampers and rear air suspension. Volvo's engineers have tuned both set-ups so that the car feels largely similar to a standard V90 on the road without much of the extra softness you might expect.
Comfort is still the order of the day here, as the Cross Country inherits the soft and well-damped feel as the regular V90 as well as the strong levels of refinement. Like the regular V90 it's not perfect, though: larger bumps and frequent surface ripples can upset its composure and make themselves felt in the cabin. There's also a touch more pitch and wallow in high-speed cornering, although that's hardly a huge concern for buyers of this type of car.
At least the off-road tyres don't seem to have added much road noise, while wind noise is well suppressed. With comfortable seats and relaxed powertrain, the V90 Cross Country is a very pleasant way of eating up long distances.
Engines:
The V90 Cross Country is available with the same range of engines as the standard car. This means two diesels and one petrol for now, all with four cylinders, with a petrol plug-in hybrid 'T8' due later on in the car's life. All Cross Country models come with four-wheel drive and an automatic gearbox.
The range kicks off with the D4, using a 2.0 litre diesel engine with an output of 187bhp and 400Nm of torque. While its 0-62mph time of 8.8 seconds doesn't sound all that impressive, in reality it's flexible and quick enough to haul the 1.8-tonne Cross County about with minimal effort. It does become raucous when revved out, as is typical with four cylinder engines, but ease the pace a bit and it's very subdued and refined. It's not even that intrusive at idle.
The D5 uses the same engine but with an extra 45bhp and 80Nm of torque. It also features Volvo's new PowerPulse technology that spools up the turbocharger more quickly to improve responses. It's a decently swift unit, and a 0-62mph time of 7.5 seconds only goes some way to show how flexible it is. For those regularly carrying heavy loads or towing, it's the one to go for - not least because the max towing weight increases from 1,800kg in the D4 to 2,500kg.
We're yet to try the 315bhp 2.0-litre supercharged petrol T6 in the V90 Cross Country, but it's unlikely to be a particularly big seller in the UK. There's no T8 Twin-Engine plug-in hybrid model just yet, though there's a chance one will join the range at a later date.
MPG, CO2 and Running Costs
The V90 Cross Country is less efficient than the V90 across the board, but should still prove cheaper to run than most full-size SUVs
If you're thinking of opting for a Cross Country over the regular V90, you might want to consider the impact it might have on running costs. That's because the extra weight and the four-wheel drive system hampers the car's usually impressive efficiency.
Where the V90 D4 claims a strong 62.8mpg combined cycle score, the Cross Country sees that figure drop to 54.3mpg. The same is true to a lesser degree in the D5, which promises 57.6mpg in standard form and 53.3mpg in Cross Country spec.
The T6 petrol is thirstier still, unsurprisingly. It only claims 36.7mpg combined, and we expect the real-world figure to be considerably less. All V90 Cross Country models bring a small CO2 emissions penalty, meaning company car buyers will be far more likely to go for a standard V90. There's no T8 Twin-Engine hybrid yet.
Like most rivals, the V90 Cross Country is affected by changes to the UK road tax system in April 2017. At just over £40,000, even the base D4 is over the threshold for a list priced-based tax penalty – meaning an additional £310 surcharge is payable for five years, starting in year two. The worse case is the T6 petrol, which will cost £800 to tax in the first year and £450 every year for five years after that.
Insurance Groups
The V90 Cross Country will only command a very small premium over the standard V90 in insurance costs. The base D4 starts at group 32, one group higher than the equivalent V90, while the D5 is group 37. That compares to a starting group of 27 for the regular car.
Depreciation
There is no residual value data for the V90 Cross Country yet, but we do know the standard V90 retains between 47 and 51 per cent of its value after three years. That's a figure roughly in line with the best in this class, and we don't expect the Cross Country to be any worse.
Interior, design and technology
Rugged exterior look is great addition to range, but interior is almost identical. There's autonomous tech for on the road and clever terrain systems for off-road, too.
The Cross Country moniker has meant the same thing for years: the basic bodywork stays the same, but some off-road biased styling additions help give it a unique character. It helps, too, that the standard V90 is an exceedingly good-looking car.
Complementing the V90's long bonnet, muscular shoulder-line and 'Thor's Hammer' LED headlights, the Cross Country additions include front and rear metal skid-plates, lower plastic body cladding, larger mirrors and bespoke badging. There's also 60mm added to the ride height and a wider track.
The overall looks nicely blend sleek estate with purposeful off-roader, but it's a shame that the interior isn't changed much. Not that it was particularly bad in the first place - the V90's minimalist dashboard, plush materials and seriously comfortable seats mean it's a great place to spend time but some effort to mark out the Cross Country would have helped matters. In the plus column, all cars are very well equipped.
The standard V90 features a whole host of advanced safety systems, including Pilot Assist, which can operate the pedals and steering wheel to keep you in your lane and away from the car in front. The Cross Country adds to the tech tally with a specific off-road mode in the control system. The car is able to sense when you're in rough terrain, adapting the powertrain and holding on to gears for longer. There's even Hill Descent Control that kicks in automatically when you reach the top of a hill.
Sat-nav, stereo and infotainment
Like most new Volvos, the V90 Cross Country's interior is dominated by the Sensus touchscreen in the centre of the dash. Even on base models it's a 9-inch system and if you step up to Inscription trim (or Cross Country Pro in the Cross Country), you also get a slick 12.3-inch digital dial display in place of the traditional instruments.
The Sensus touchscreen sits in portrait orientation, like a smartphone, and is more than just a sat-nav system: it manages everything from vehicle settings to the air-conditioning. It's pretty slick to use, with drop-down menus making it simple to flick the cabin temperature up a degree without spending too long staring at the screen It's not perfect, however, as it can freeze or take a while to respond sometimes. It's also a shame that Apple CarPlay is a £300 option, while there's only one USB port up front.
The regular sound system is far from tinny, but those who wish can upgrade it to a stunning Bowers and Wilkins system for a not inconsiderable £3,000.
Practicality, comfort and boot space
Space is unchanged from regular V90, while Cross Country touches only add to the car's practicality
You won't find the Cross Country any less useable than a standard V90. If anything, it's more versatile day-to-day thanks to the rugged touches.  The extra ground clearance and chunkier tyres allow you to navigate cities with less fear for the condition of the alloy wheels, while out of town it helps visibility with a slightly more commanding driving position. It's still a long away from a full-on SUV in that regard, however.
Little touches like the larger mirrors (designed to enhance the Cross Country's towing prowess) make it easier to park and live with, while the off-road modes aren't intrusive and don't ever need to be used if you don't wish to hit the rough stuff. Elsewhere, it's the same as the standard V90 in terms of passenger space and room in the boot.
Size
The V90 is one of the largest estates in the executive class in terms of size. At 4,936mm long and 1.895mm wide it's no bigger physically in Cross Country form, although it is 68mm taller once you factor in the roof rails. Nevertheless, despite being a rather large car it should be less bulky to manoeuvre than the XC90.
Boot
Surprisingly, and unlike previous big Volvo estates, the V90's load bay isn't the largest in this class. With the rear seats in place you'll find 560 litres on offer – and drop them down to extend the capacity to 1,526 litres. That's less than a BMW 5 Series Touring which extends to 1,620 litres, and the Mercedes E-Class estate which can hold a whopping 1,855 litres.
While it might not be the largest space in this class, the area itself is pretty versatile. The seats fold with relative ease from the boot, and leave a nice flat floor to slide big loads in, while there's also a pop-up divider than can help to stop items rolling around. There's also underfloor storage, a standard electric tailgate and the option of child booster seats integrated into the rear bench.
Legroom, headroom and passenger space
There won't be too many issues from passengers if the Cross Country is four-up. There's plenty of leg and headroom in the back for six footers to sit in comfort, although the roofline slopes to make it a bit more claustrophobic for taller people. In this respect, it's not different from the standard V90.
There are two ISOFIX points in the outermost rear seats, and they are relatively easy to access; you simply flip up or remove plastic cabs covering the mounting hooks so you don't have to worry about the frame snagging the leather.
Reliability and Safety
Long-term reliability is an unknown at this point, but there's no questioning Volvo's commitment to safety
The V90 Cross Country is no different to any other Volvo when it comes to protecting occupants and pedestrians. That means it receives a full five-star safety rating from Euro NCAP, with praise for both the physical crash performance and the active safety assist systems.
There's a lot of technology inside the V90, much of which has already debuted on the XC90 SUV.  As well as ensuring the car is strong enough to withstand a big collision, the Swedish brand has focused on avoiding the crash in the first place through its advanced safety systems. As well as the usual active braking and lane departure assist, there's now Large Animal Detection (which can spot deer emerging from the side of the road and take avoiding action) and semi-autonomous Pilot Assist which can keep the car stay in lane and a safe distance from the car in front at speeds of up to 80mph.
The V90 also gets Volvo's Run-off Road protection system that debuted on the XC90. Sensors can detect when the car has left the road without control from the driver, and pre-tense the seatbelts to lock occupants in place. The energy absorbing seats also claim to reduce the chance of a spinal injury by a third.
All V90 variants are too new to feature in last year's Driver Power survey. Even the XC90 hasn't appeared in it yet, although we heard a number of reports of early cars featuring glitchy touchscreens and faulty ECUs. We're hoping that Volvo learnt its lesson with the SUV and that the V90 should be less problematic.
Warranty
Volvo's basic warranty with every car lasts for three years and 60,000 miles, whichever is sooner. That's not exceptional for the class, with BMW offering the same time period but no mileage limit. You can extend the warranty by extra time or mileage for an additional cost.
Servicing
The standard service intervals for the V90 ensure it requires attention every 12 months or 18,000 miles, whichever comes first. The schedule alternates between interim (cheaper) and major (more expensive) services, although specific costing for the Cross Country has yet to be announced.