Audi A6 Allroad vs Volvo V90 Cross Country
Pumped-up AWD estates offer an alternative to SUVs, but is the Audi A6 Allroad or Volvo V90 Cross Country the pick of the bunch?
The Audi A6 range has been slowly filled out this year, with standard saloon and estate variants joined by the S6 this summer – and now a new Allroad version.
This model is based on the A6 Avant, but with its extra body cladding, a higher ride height and permanent all-wheel drive, it's more SUV-like in appearance and off-road ability. This kind of vehicle has always been a niche product, but there's still enough demand for high-end manufacturers such as Audi to bring them to the UK.
We've brought the Volvo V90 Cross Country to face the Allroad. It offers much of the same appeal, with its own pumped-up looks and 4WD powertrain at a similar price. 
Head-to-head
| | | |
| --- | --- | --- |
| Model: | Audi A6 Allroad 45 TDI quattro Sport | Volvo V90 D5 PowerPulse AWD Cross Country Plus |
| Price:  | £54,555 | £50,610 |
| Engine:  | 3.0-litre V6 diesel | 2.0-litre 4cyl diesel |
| Power/torque:  | 228bhp/500Nm | 232bhp/480Nm |
| Transmission:  | Eight-speed auto, four-wheel drive  | Eight-speed auto, four-wheel drive  |
| 0-60mph: | 6.3 seconds | 7.2 seconds |
| Top speed: | 155mph | 140mph |
| Test economy:  | 42.1mpg | 37.4mpg |
| CO2/tax:  | 153g/km/£465 | 151g/km/£465 |
| Options:  | Metallic paint (£685), Technology pack (£1,495), rear music interface (£175), double glazing (£525), Extended Leather pack (£375), four-zone climate control (£825) | None |
Audi A6 Allroad
For: Comfortable ride, smooth engine for easy performance, well equipped with plenty of tech.Against: Expensive to buy, sluggish transmission.
The Audi A6 Allroad uses the brand's MLB Evo platform, which means it shares parts with several other Audi models, as well as various VW Group cars such as the Volkswagen Touareg and even the Bentley Bentayga. This architecture allows the use of air suspension, mild-hybrid engines and even four-wheel steering (which is available only on high-spec Vorsprung models).
The upgraded suspension is the star of the show in the new A6 Allroad, because it helps the car ride smoothly, even on poorly surfaced roads. In fact, it remains composed and relatively comfortable even when off the tarmac, which gives the Allroad an advantage over the Volvo here. The Audi deals with potholes and ruts better than its rival, but it's also able to keep the wheels in contact with the ground better when off-roading, so it has more grip as well.
On smoother roads, you can set the suspension to Dynamic mode and it stiffens up, bringing better body control with it. This means the Audi has a greater range of ability than the V90; it's more comfortable, but also better to drive.
The precise steering adds limited driver appeal, but the main reason the Audi is more engaging from behind the wheel is its V6 engine. The mild-hybrid tech helps with efficiency and means the stop-start system is less intrusive, while the motor itself is much smoother, more refined and therefore more relaxing than the four-cylinder in the Volvo. With 500Nm of torque from just 1,750rpm, you don't have to push it hard to make progress, so it's a lot quieter than its rival and feels more luxurious.
Performance is strong, too; the A6 Allroad managed 0-60mph in 6.3 seconds, and 30-70mph through the gears took 5.8 seconds. The V90 D5 clocked 7.2 and 6.8 seconds in the same tests.
While the Audi's eight-speed automatic transmission is generally smooth, it occasionally takes too long to kick down, and is sensitive to small throttle inputs at high speed.
The Allroad's interior is virtually identical to that of a normal A6 Avant, but that's no bad thing because material and build quality is very high. The large touchscreen displays on the dashboard and centre console look very modern and work very well, too. An 8.8-inch upper screen is standard, along with the 8.6-inch lower panel, but a 10.1-inch system is available as part of the £1,495 Technology Pack, that also adds Virtual Cockpit (Audi's digital instruments). Other standard equipment on the Sport version includes 19-inch alloy wheels, Matrix LED lights, heated leather seats, a reversing camera and two-zone climate control.
Testers' notes
• Infotainment: Dual touchscreens work well together, because you can keep the air-con controls on the lower screen for easy access.
• Gearbox: Eight-speed box in the A6 can be caught out at junctions, taking too long to respond.
• Quality: Interior of the Allroad is well built and the materials used feel nicely upmarket as well.
Volvo V90 Cross Country
For: Upmarket and high-quality interior, good infotainment, relaxed driveAgainst: Doesn't ride as well as the Audi, relatively noisy engine, doesn't feel as advanced.
Partnership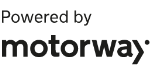 Need to sell your car?
Find your best offer from over 5,000+ dealers. It's that easy.
The V90, like all cars built on Volvo's SPA large car platform, is only fitted with four-cylinder engines. Don't think that means the D5 model is down on power next to the V6 Audi we're testing, because it has 232bhp, 4bhp more than its rival.
However, it made little difference because the A6 was faster from 0-60mph by nearly a second, and the in-gear numbers were just as impressive; 30-50mph in fourth took just three seconds in the Audi, but 3.6 seconds in the D5 Volvo. However, the more powerful V90 was quicker in all of our 50-70mph in-gear tests; for example, it took 5.4 seconds to complete the evaluation in sixth gear, yet the Audi took 6.8 seconds to do the same.
Still, because performance is so good in both models, it doesn't play a big part here. Instead, it's the nature of the engines that matters; the Audi's V6 is smoother and more pleasant to use than the V90's rattly four-cylinder and it adds an extra element of luxury to the driving experience. The Volvo was also less economical than the Audi.
Unlike the A6 Allroad, which has air suspension, the Volvo uses fixed-rate damping as standard (adaptive air suspension costs £1,500). It's largely comfortable and works well at balancing body control and ride quality, but it can't match the Audi in either area. It's less comfortable than its rival in Comfort mode, and not as agile when it's set to Dynamic mode. We also found the Volvo had slightly less traction in gentle off-road driving.
Volvo's eight-speed automatic transmission is just as smooth as the Audi's eight-speed gearbox, and it's also a little quicker to react to throttle inputs when in auto mode. However, it's not quite so responsive when you use manual mode to shift, as you might when heading off the tarmac.
The V90's cabin is a strong point for the model and that's the case in this Cross Country variant, too. The tasteful wood trim, plush seats and high-quality materials on the dashboard and around the interior mean it feels every bit as expensive as you would expect in a car costing this much. The Audi's cabin is just as well made, but has a more modern feel thanks to its large display screens. It's a matter of taste which you prefer, but there's no doubt that both feel very luxurious.
A nine-inch portrait-orientated touchscreen infotainment system is included and the Cross Country also features a digital instrument cluster as well. Other equipment fitted as standard on the Volvo estate includes 19-inch alloy wheels, a head-up display, heated leather seats, two-zone climate control.
Testers' notes
• Infotainment: Portrait-orientated screen is packed with features. The user interface is clear and easy to use, but it's a bit fiddly to change air-con settings while on the move.
• Storage: Large central cubby is useful for storing your phone, and there are cupholders next to the gearlever.
• Interior: V90 features a more minimal design than the A6, but it's no less functional or upmarket. 
Verdict 
First place: Audi A6 Allroad
Key to the A6 Allroad's success is its standard air suspension, which delivers a smooth ride and decent body control. The A6 is a little more spacious than the V90 and has a much more luxurious and smoother engine. It's a bit more expensive, but we reckon those things mean it's worth it.
Second place: Volvo V90 Cross Country
With its comfortable ride and powerful engine, plus plush and classy interior, the V90 Cross Country is a great car, and only just drops behind the A6. It's beaten because of the Audi's extra space, better engine and greater versatility, though, which mean the Audi is worth extra over the V90.