Meet the portable charging device that's thinner than a can of cola
Thinner than a drinks can but packed full of technology, the Juice Booster 3 Air is a portable charging device like no other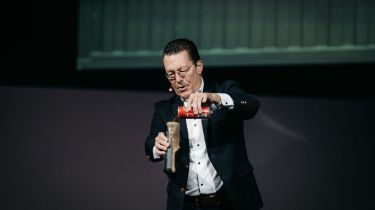 Advertisement feature from

Charging your car just got a whole lot easier. The Juice Booster 3 Air is a new 11kW portable charging device, first revealed at the Juice Charging Day 2022 event and packing all kinds of technology into an attractive, easy-to-use package.
Here are the key points:
Built small and light
The Juice Booster 3 is just 213mm long and weighs only around 700g (without cable) – less even than the already lightweight Juice Booster 2. It's the smallest and lightest mobile charging device on the market we've yet seen, and at 53mm in diameter, it's thinner even than a typical 330ml can of cola. As demonstrated by Juice Technology CEO Christoph Erni, who also poured the contents of one over the Juice Booster 3. Why? To prove the device's next attribute… 
Built tough 
Many portable charging devices will lead a tough life. They might spend extended periods of time outside in adverse weather conditions, they could be dropped several times, and might even be run over.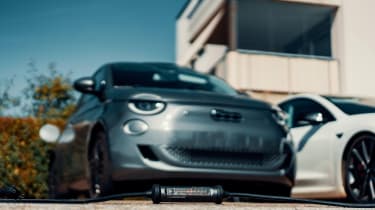 With the Juice Booster 3 Air, there's no reason to worry about any of these issues. It's completely dust and waterproof, with an IP67-rated sealing (hence the cola-pouring demonstration) and can even sustain a wheel load of up to three tonnes if run over by a vehicle. 
It's built to operate in temperatures ranging from -30 to +50 degrees Celsius and conforms to both IEC 62752 and IEC 61851 EMC directives for car charging cables. 
Built for flexibility 
With the Juice Booster 3 Air, you can cover nearly all charging needs with one device. Using a range of 30 available adaptors, the device allows your electric car or plug-in hybrid to be charged via any conventional household or industrial socket worldwide. A Type 2 adaptor for public charge points and untethered home charging stations is also available, as are five and 10-metre extensions.
This means there's no need to carry around a separate emergency charging cable, replacing multiple set-ups with one compact unit to free up boot space. 
Built to make your life easy
With the Juice Booster 3 Air, the device does all the work for you. All the user needs to do is plug in both ends, and the Juice Booster 3 Air will automatically detect the adaptor in use and start charging using the maximum power available.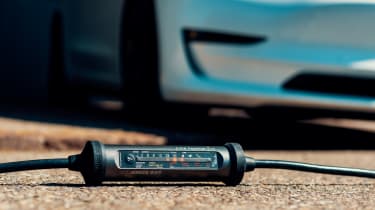 What's more, you can relax knowing that the Juice Booster 3 Air can detect more than 10 different kinds of faults, including those in the supply line and the vehicle itself, all while keeping an eye on the charging process. Bluetooth and wireless connectivity keep Juice's j+ pilot app in touch with the unit, allowing users to activate charging, change the charge level and more from the comfort of their own sofa. 
About Juice Technology 
Juice Technology is one of only a few full-range vendors in the electric vehicle charging sector, by offering everything from its j+ app to portable devices like the Juice Booster 3 Air and large public rapid chargers. It's also an industry leader for charging cybersecurity, by adopting 'Software First' and 'Security By Design' approaches in the designs of its products.
Partnership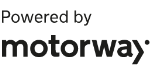 Need to sell your car?
Find your best offer from over 5,000+ dealers. It's that easy.
Find out more at ​​en.juice-world.com