Vauxhall Astra vs Ford Focus vs SEAT Leon
The Vauxhall Astra has beaten the Ford Focus and SEAT Leon before, can it do it again?
In October 2015, Auto Express published a group test pitting the then brand-new Vauxhall Astra against two of the most impressive cars in its class: the Ford Focus and the SEAT Leon.  
The Astra broke new ground then, but a lot has changed in the four years since. Now that there's a facelifted version of the Astra available, we thought it was high time to bring them back together to see which is best in 2019. The Astra's facelift this year brings new engines and tech, and similar to the Leon's update in 2017, it's a minor refresh to bring the car up to date. 
The Ford came third in 2015 (with the Astra first and the Leon second), but it's the one to watch here, because it's a completely different car to the one that competed last time, and a stronger contender than ever.
Here we'll find out if the new Astra can beat its long-running rivals in the fiercely competitive compact hatchback class.
Vauxhall Astra
| | |
| --- | --- |
| Model: | Vauxhall Astra 1.2 Turbo 145 Elite Nav |
| Price: | £23,955 |
| Engine: | 1.2-litre 3cyl petrol, 143bhp  |
| 0-60mph: | 9.4 seconds |
| Test economy: | 46.4mpg/10.2mpl  |
| CO2: | 99g/km   |
| Annual road tax: | £145 |
The Vauxhall Astra was a class-leading car when it arrived in 2015, but with revisions and updates to rivals, it fell behind. Here we'll see if this refreshed model can put it back on top. We're testing an Elite Nav model with the new 143bhp 1.2-litre petrol engine, which costs £23,955.
Design & engineering
While the Astra is like the Focus and doesn't share its architecture with other makers' models, all three cars here share the same suspension layout. There are MacPherson struts up front and a torsion beam at the rear, which Vauxhall calls its 'Compound Crank' set-up. 
This is a cost-effective system, and these three models prove it doesn't compromise handling or comfort. The main engineering change for this version of the Astra is its engine range. All models now have three-cylinder engines, including the diesels, and our test car features a 1.2-litre turbo petrol unit and six-speed manual gearbox. This engine has 143bhp and 225Nm of torque, so it's the most powerful here. 
Along with some minor external changes the Astra's interior has also had a small refresh. It's not a whole lot different to the model that came before, though, and the problems we had with the old car remain here. While it's functional and durable, the Astra's cabin is dull and features hard materials that make it looks and feel cheap. However, there are a few soft-touch plastics. 
The eight-inch infotainment screen is fine, but the user interface is a bit behind the curve; it's easy to use, though, and there's a new digital display in the instrument cluster, but it's not a full digital dash.
The Astra has always been about offering great value for money, and you certainly get a lot for your cash here, because this top-spec Elite Nav has lots of kit. That infotainment screen has sat-nav, Apple CarPlay and Android Auto functionality as standard, while the car also features 17-inch alloys, heated leather seats front and rear, cruise control, USB sockets in the front and rear, LED lights and AEB.
Partnership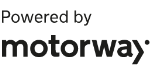 Need to sell your car?
Find your best offer from over 5,000+ dealers. It's that easy.
Driving
The new 1.2-litre engine in this Astra is a good unit and there's a welcome chunk of extra power over the previous model's 1.0-litre engine.  
A 143bhp output puts the Astra quite a bit ahead of the 123bhp Focus and 128bhp Leon, but this power advantage only showed itself at higher speeds in our straight-line tests. The Vauxhall was the fastest from 0-60mph, but its time of 9.4 seconds wasn't that far ahead of the Focus, at 9.9 seconds, and the Leon, at 9.7 seconds. The Vauxhall and SEAT both took 8.8 seconds to go from 30-70mph though the gears, beating the Focus' 10.2-second time in that test, while the Astra only managed to pull ahead of its rivals in our in-gear tests in fifth and sixth gear from 50-70mph, where its 225Nm of torque (25Nm more than both rivals) helped a lot.
The Astra's long gearing is the reason why it's so closely matched to its less powerful rivals. There's a flat spot below 2,000rpm where it feels gutless, and the long ratios mean it takes longer to build revs and therefore power. This is a shame, because the gearbox feels slicker than its predecessor otherwise: the shift is lighter, more precise and pleasant to use. It's roughly on par with the Leon's, and slightly behind the Ford's sweet shift.
The Astra still excels in other areas of the driving experience just as it did before. The steering is well weighted and direct, and the chassis has a lively edge to it, so the car is great fun to hustle down a twisty road. It's not as agile as the Ford but more fun than the SEAT. It's comfortable and composed too.
The suspension soaks up potholes and bumps well, so not only is it more fun than the Spanish model, it's smoother as well. The quiet engine makes it relaxing on the motorway, too.
Practicality
With a boot capacity of 370 litres with the rear seats in place, the Astra has a respectable level of load volume, while a comparison between them shows that the Vauxhall is more practical than the Leon. 
Only 10 litres separate the two cars (the SEAT is the biggest, at 380 litres), but the Astra's lower lip gives it an advantage when loading and unloading large items. The ridges in the boot floor are also claimed to help stop items sliding around.
There's plenty of space in the back seats for passengers, with enough leg and headroom for adults in the outer seats (which are heated on this Elite Nav model). It's darker inside than its rivals, though.
Ownership
Vauxhall scored poorly in our 2019 Driver Power customer satisfaction survey, finishing in 29th place. Ford came in 23rd, while SEAT was 14th overall.
All three models received a five-star Euro NCAP crash-test rating, and Elite Nav Astras get Vauxhall's Driving Assistance Pack One as standard. This adds autonomous braking, forward collision alert, traffic-sign recognition and lane-keep assist. It's a shame that front and rear parking sensors are an expensive £480 option, though.
Running costs
The 1.2-litre engine isn't a top performer in terms of driveability, but some buyers will accept that compromise given its benefits in fuel economy. 
At 46.4mpg, the Vauxhall was the most efficient car on test, which works out at £1,508 a year (12,000 miles) in fuel costs. The SEAT was next, at 43.1mpg, while the Focus did 37.5mpg. Those models will cost £1,625 and £1,866 respectively to run over the same distance.
Testers' notes
"Vauxhall used to offer a free concierge service called OnStar, but this no longer exists, which is a shame. Our car was fitted with Emergency Call, although this costs £415 extra."
Ford Focus
| | |
| --- | --- |
| Model: | Ford Focus 1.0 EcoBoost 125 Titanium X |
| Price: | £23,395 |
| Engine: | 1.0-litre 3cyl petrol, 123bhp  |
| 0-60mph: | 9.9 seconds |
| Test economy: | 37.5mpg/8.3mpl  |
| CO2: | 107g/km  |
| Annual road tax: | £145  |
The original Ford Focus proved that a family car could be fun and functional, and this Mk4 continues that tradition. We're testing a 123bhp 1.0-litre EcoBoost model in Titanium X trim, which costs £23,395 (although our pictures are of a 2.0 diesel).
Design & engineering
Ford's latest C2 platform underpins the Focus, and like its rivals here, this version uses MacPherson struts for the front suspension and a rear torsion beam. A more complex multi-link rear set-up is available on some Focus models, and while 1.0-litre 125 models make do with the cheaper set-up, this isn't an issue. 
The 1.0-litre engine is the smallest on test, and with 123bhp it's also the least powerful, but its 200Nm of torque matches the 1.5-litre four-cylinder unit in the Leon. Like both rivals, the Focus uses a slick six-speed manual gearbox and is front-wheel drive only.
The Ford's interior is a strong point, because it has a higher-quality feel than its rivals. There are fewer hard plastics and more soft-touch materials in key places, while the eight-inch touchscreen infotainment system is the best here. The design of the dashboard isn't quite as neat and tidy as the Leon's, but it's just as easy to use – all three have physical climate controls, rather than being integrated into a screen, which is good news. 
Ford's SYNC3 system includes DAB radio, Bluetooth, sat-nav, Android Auto and Apple CarPlay as standard, so the only thing it's missing next to its rivals is a wireless phone charger, which costs £100. Other kit on Titanium X models includes 17-inch alloys, LED lights, heated seats with part-leather trim, keyless entry and go, climate control and a heated windscreen.
Driving
The 123bhp 1.0-litre engine in the Focus is strong in-gear, where it took 4.8 and 6.7 seconds to go from 30-50mph in third and fourth gear respectively. It matched the 143bhp Astra in third and beat its 6.8-second time in fourth, which is impressive given the power deficit. The Leon took 4.9 and 6.4 seconds in those two tests.
Where the engine's lower output is more obvious is when you're pushing hard to extract maximum performance, such as in the 0-60mph test: the Focus was the slowest of the three, taking 9.9 seconds. Still, it's powerful enough to have fun with, and was only 0.2 seconds behind the SEAT and half a second behind the Vauxhall. In normal driving the gap between all three doesn't feel big, and their closely matched times in our figures are a good indication of this. 
The Focus' three-cylinder motor isn't as quiet as the Astra's, but it's well isolated from the cabin, especially at idle. Push it hard and it has an entertaining thrum, so while it's not as smooth as the four-cylinder engine in the Leon, it's more enjoyable.  
There's a nicely weighted, precise action to the six-speed manual gearbox that means it's satisfying to use, and the Focus' quick steering has more life than its rivals'. These two aspects of the driving experience work together with the excellent chassis, and the Focus is a lot of fun to drive as a result. It has lots of grip in corners, but it's also adjustable and lively if you want it to be. Like the Astra, the Ford is comfortable over rough roads, and even mid-corner bumps don't upset the car's composure. 
Potholes are noticeable but not uncomfortable, and consistently bumpy tarmac is mostly smoothed out. The Focus is a little louder inside at motorway speeds than its rivals, but it also offers a nicely judged and better executed ride and handling balance.
Practicality
The Focus has 1,320 litres of space when the rear bench is down (depending on the spare wheel and B&O upgrade), making it the largest car here. The Astra and Leon offer 1,210 litres, but the Focus is the smallest with the seats up. 
All three cars are spacious enough for adults to sit more comfortably than you might imagine in their back seats, and the Focus is lighter inside than the Astra, if not as airy as the Leon – even though they're all very closely matched for interior space.
In the front of the Focus there's a customisable cup-holder and storage area behind the gearlever, and there's also space for a mobile phone by the USB port used for phone integration. 
Ownership
Ford finished in 23rd place out of all the major manufacturers in our Driver Power 2019 survey, which was behind SEAT's middling 14th place, but still ahead of a poor 29th place for Vauxhall.
AEB including pedestrian and cyclist detection is standard, as well as lane-keep assist and parking sensors. You can add blind-spot warning (for £400), and if you buy the £500 Convenience Pack, you get a reversing camera. Sensors cost £480 on the Astra, but a camera isn't offered on Elite Nav. And while the Leon does come with a camera as standard, blind-spot assist isn't available on the SEAT at all.
Running costs
Company car tax is a strong point for these three, because their small petrol engines have relatively low levels of CO2. The Focus emits 107g/km and sits in the 25 per cent bracket, which means standard-rate earners will pay £1,160 a year in tax, while the Leon emits 112g/km and sits in the 26 per cent bracket, which works out at £1,266 in tax. The Astra is the winner here, however, because its 99g/km CO2 rating puts it in the 23 per cent bracket; it'll cost £1,093 a year to tax. 
The Vauxhall also returned the best economy on test, so it's a cost-effective option. However, if you're a private buyer, then the Ford's better residuals may mean it saves you more money in the longer term.
Testers' notes
"As with the Astra's 1.2-litre engine, the Ford's 1.0-litre unit feels less grunty than the Leon's at low revs, before the boost in power from the turbo kicks in. On boost, there's good torque in the mid-range."
SEAT Leon
| | |
| --- | --- |
| Model: | SEAT Leon 1.5 TSI EVO 130 Xcellence |
| Price: | £24,565 |
| Engine: | 1.5-litre 4cyl petrol, 128bhp  |
| 0-60mph: | 9.7 seconds |
| Test economy: | 43.1mpg/9.5mpl  |
| CO2: | 112g/km   |
| Annual road tax: | £145 |
The SEAT Leon was once a class-leader, and it's been a while since we last tested one – so does it still have what it takes in this competitive class? 
To find out, we're testing the latest 128bhp 1.5-litre petrol in Xcellence trim (although the car in our pictures is an FR). It costs £24,565.
Design & engineering 
The Leon was one of the first cars to use the Volkswagen Group's MQB platform, which now underpins a number of other models, including class rivals the VW Golf and Skoda Octavia. In the Leon it allows the use of MacPherson struts at the front and a torsion beam at the back, matching the Astra and Focus' suspension set-ups.
Its 1.5-litre turbo petrol engine produces 128bhp and a maximum of 200Nm of torque, and unlike the other cars here, it's a four-cylinder motor. The extra cylinder helps with smoothness, but in practice this engine performs similarly to its rivals'.
At 1,239kg, the Leon sits in the middle for weight; the Astra is the lightest, at 1,205kg, and the Focus is a bit heavier, at 1,322kg. Compared with most modern cars, though, all three have relatively low kerbweights, which gives them a good base for being efficient and good to drive. 
Despite its age, the Leon's interior design is still clean and classy, and has aged relatively well. It helps the car to feel upmarket, but material quality can't match the newer Focus'. Some areas, such as the doors, feel cheap. And although the eight-inch infotainment display was one of the best systems around when it was launched – and it's still good now – it is starting to look comparatively old.
The screen includes sat-nav, Apple CarPlay and Android Auto functionality, so it doesn't miss out on kit. There's also a wireless phone charger on Xcellence models, plus a reversing camera, parking sensors, AEB, heated seats and even metallic paint included, so it matches both the Astra and Focus for kit.
Driving
Cars on the MQB platform tend to share handling traits, which is a good thing in the Leon's case. For example, the steering is direct and accurate, but it's lighter and slower than the racks on its rivals here. It means the SEAT is really easy to place on the road, but there's not as much involvement for the driver.
Another shared trait is its light-but-slick gearshift, which is satisfying to use, while the 1.5-litre engine is smooth and doesn't suffer from the relative low-rev dip in power that the Vauxhall and Ford engines have. The SEAT took 8.8 seconds to go from 30-70mph through the gears, matching the more powerful Astra in that test. It was also faster than both rivals from 30-50mph in fourth gear, taking 6.4 seconds where the Vauxhall took 6.8 seconds and the Ford 6.7 seconds. 
It was a match for the Ford in top gear, too; both took 12.7 seconds to go from 50-70mph in sixth. The Astra was a second quicker in that test, though. Its 1.5-litre engine isn't as much fun to use as its three- cylinder rivals, but the Leon does have a grown-up feel. 
The SEAT's controlled and grippy stance through corners is another reason you get that sense of maturity in the Leon, but keen drivers will prefer the more agile Astra and Focus. Any driver will appreciate that the Leon's rivals ride more smoothly, though. The SEAT isn't uncomfortable, but it suffers from more constant movements over rough roads, and potholes jerk into the cabin more readily than in the others here. Refinement is good at motorway speeds, although there were a few creaks from cabin trim audible around town in our test car.
Practicality
The Leon is very spacious inside and there's lots of head and legroom in the rear. Its doors open wide, so access is pretty good, and the SEAT's interior feels more light and airy than the cabins of its rivals, particularly when compared with the Astra. 
With its rear seats in place, the SEAT has the largest boot capacity here, at 380 litres, but that's only 10 litres more than the Vauxhall and the high loading lip means it's actually not as useful. You'll have a job to get out heavy items, because you have to reach quite far down to the boot floor. Drop the seats and the space opens to 1,210 litres, which is the same as in the Astra – it shows how close these models are when it comes to interior space. 
Ownership 
All three models scored five stars in the respective Euro NCAP crash tests, and in the Leon's case its safety is helped by standard-fit autonomous emergency braking. 
You can add the Driving Assistance Pack (£350) to get adaptive cruise control, auto high beams, traffic-sign recognition and lane-keep assist.
SEAT's dealers came in 19th in our 2019 Driver Power customer satisfaction survey, which wasn't a great result but was still ahead of Ford's dealers in 23rd and Vauxhall's in 24th. SEAT fared better in the manufacturer section of this year's poll, coming 14th, but this was a disappointing year for all three of these mainstream car makers.
Running costs
The Leon returned a decent 43.1mpg on test, but it will be a more expensive car to run for private buyers due to poorer residual values. Our experts predict that it will hold on to just 33.9 per cent of its value after three years or 36,000 miles, which is a loss of £16,240 in that time. 
The Astra is likely to fare a bit better, retaining 40.8 per cent of its value and losing £14,181 after 36 months. The Ford holds its value best, with a residual value of 42.8 per cent (a loss of £13,382).
Testers' notes
"The Leon has a maximum towing capacity of 1,700kg, which is pretty good for a car with a small engine. In comparison, the Ford can only pull 1,100kg, due to its 1.0-litre engine."
Verdict 
First place: Ford Focus
Where the Focus pulls ahead is with its involving, engaging chassis. It's the best-handling car here and among the best in its class overall. But importantly in this sector, it's also composed and comfortable, even over potholes and bad tarmac.
The Focus cements victory thanks to its superior infotainment and interior quality, and it's also slightly more spacious. Its powertrain is good enough that it's not an issue.
Second place: Vauxhall Astra
While the Astra's engine updates have undoubtedly turned it into a better car, the changes haven't addressed the model's shortcomings. For example, the hatchback still offers a pleasant driving balance, with fun handling and a smooth ride, but the interior remains drab and the infotainment isn't as sharp and responsive as the Ford's. It's well equipped, practical and efficient, though.
Third place: SEAT Leon
The Leon is feeling its age in 2019, and while it's still a solid car, it's clear it has fallen behind. Its settled stance on the road means it's not as fun as the others to drive, and it also doesn't ride as smoothly. The infotainment system is dated, too. However, it is impressively affordable on finance, the engine is smooth and economical, it has loads of kit and the light controls mean it's easy to drive.
Also consider...
Skoda Scala
Model: Skoda Scala 1.5 TSI 150 DSG SE LPrice: £20,385Engine: 1.0-litre 3cyl, 148bhp
The Skoda Scala is so affordable that you can get into a top-spec car, with an automatic gearbox, for the same money as our three rivals here. The Scala is a brilliant budget option because it's comfortable, good to drive and very spacious, but also excellent value. 
Kia Ceed
Model: Kia Ceed 1.4 T-GDi GT-LinePrice: £22,640Engine: 1.4-litre 4cyl, 136bhp
Don't overlook the Kia Ceed in this class, because it's nearly as good to drive as the Astra, if not quite so comfortable. It's also packed with all the equipment you'd want and is practical enough to mix with these rivals. Our budget gets you into a high-spec GT-Line car.
| | | | |
| --- | --- | --- | --- |
|   | Ford Focus 1.0 EcoBoost 125 Titanium X | Vauxhall Astra 1.2 Turbo 145 Elite Nav | SEAT Leon 1.5 TSI EVO 130 Xcellence |
| On the road price/total as tested | £23,395/£23,395 | £23,955/£26,210 | £24,565/£24,565 |
| Residual value (after 3yrs/36,000) | £10,013/42.8% | £9,774/40.8% | £8,325/33.9% |
| Depreciation | £13,382 | £14,181 | £16,240 |
| Annual tax liability std/higher rate | £1,160/£2,319 | £1,093/£2,187 | £1,266/£2,531 |
| Annual fuel cost (12k/20k miles) | £1,866/£3,111 | £1,508/£2,514 | £1,625/£2,708 |
| Insurance group/quote/road tax cost | 15/£429/£145 | TBC/TBC/£145 | 16/£427/£145 |
| Servicing costs | £390 (2yrs) | £19pm (3yrs) | £16pm (2yrs) |
| Length/wheelbase | 4,378/2,700mm | 4,370/2,662mm | 4,282/2,636mm |
| Height/width | 1,471/1,825mm | 1,485/1,809mm | 1,459/1,816mm |
| Engine | 3cyl in-line/999cc | 3cyl in-line/1,199cc | 4cyl in-line/1,498cc |
| Peak power/revs | 123/6,000 bhp/rpm | 143/5,500 bhp/rpm | 128/5,000 bhp/rpm |
| Peak torque/revs | 200/1,400 Nm/rpm | 225/2,000 Nm/rpm | 200/2,000 Nm/rpm |
| Transmission | 6-speed man/fwd | 6-speed man/fwd | 6-speed man/fwd |
| Fuel tank capacity/spare wheel | 52 litres/repair kit | 48 litres/repair kit | 50 litres/repair kit |
| Boot capacity (seats up/down) | 341/1,320 litres | 370/1,210 litres | 380/1,210 litres |
| Kerbweight/payload/towing weight | 1,322/533/1,100kg | 1,205kg/TBC/TBC | 1,239/541/1,700kg |
| Turning circle | 11.0 metres | 11.1 metres | 10.3 metres |
| Basic warranty/recovery | 3yrs (60,000)/3yrs | 3yrs (60,000)/1yr | 3yrs (60,000)/2yrs |
| Driver Power manufacturer/dealer pos | 23rd/23rd | 29th/24th | 14th/19th |
| NCAP: Adult/child/ped./assist/stars | 85/87/72/75/5 ('19) | 68/84/83/75/5 ('15) | 94/92/70/71/5 ('12) |
| 0-60/30-70mph | 9.9/10.2 secs | 9.4/8.8 secs | 9.7/8.8 secs |
| 30-50mph in 3rd/4th | 4.8/6.7 secs | 4.8/6.8 secs | 4.9/6.4 secs |
| 50-70mph in 5th/6th | 10.0/12.7 secs | 8.6/11.7 secs | 9.6/12.7 secs |
| Top speed/rpm at 70mph | 124mph/2,500rpm | 137mph/2,100rpm | 126mph/2,300rpm |
| Braking 70-0/60-0/30-0mph | 46.1/34.1/8.5m | 51.8/36.5/10.1m | 50.7/35.3/10.3m |
| Noise outside/idle/30/70mph | 72/44/62/72dB | 68/43/61/71dB | 69/44/64/71dB |
| Auto Express econ. (mpg/mpl)/range | 37.5/8.3/429 miles | 46.4/10.2/490 miles | 43.1/9.5/474 miles |
| WLTP combined mpg | 46.3-49.6mpg | 51.4-54.3mpg | 45.6-46.3mpg |
| WLTP combined mpl | 10.2-10.9mpl | 11.3-11.9mpl | 10.0-10.2mpl |
| Actual/claimed CO2/tax bracket | 174/107g/km/25% | 141/99g/km/23% | 151/112g/km/26% |
| Airbags/Isofix/park sensors/camera | Six/yes/yes/£500* | Six/yes/£480/no | Seven/yes/yes/yes |
| Auto/lane keep/blind spot/AEB | £1,450/yes/£400/yes | No/yes/£480*/yes | No/£350*/no/yes |
| Climate ctrl/cruise/leather/heat. seats | Yes/yes/yes/yes | Yes/yes/yes/yes | Yes/adaptive/yes/yes |
| Met paint/LEDs/keyless/pwr tailgate | £550/£750/yes/no | £655/yes/yes/yes | Yes/yes/yes/no |
| Sat-nav/digi dash/DAB/apps | Yes/no/yes/yes | Yes/no/yes/yes | Yes/no/yes/yes |
| Wireless charge/CarPlay/Android Auto | £100/yes/yes | Yes/yes/yes | Yes/yes/yes |