Aston Martin electric supercar to rival Tesla Roadster
Aston Martin could target new Tesla Roadster with lightweight, pure-electric sports car, and our exclusive images preview how it could look
Aston Martin could launch a lightweight, pure-electric sports car to rival Tesla's forthcoming next-generation Roadster as part of a wider push towards electrification, Auto Express has learned.
The British brand announced recently that it will sell 155 examples of the RapidE pure-electric car next year. And it has committed to having at least a mild-hybrid version of all its models by 2025.
• Aston Martin RapidE concept review
The company's CEO Andy Palmer has now suggested to Auto Express that a revitalised Aston brand could consider taking on Elon Musk's Tesla operation, which recently previewed a new Roadster that it claimed would be the fastest-accelerating vehicle in the world.
When asked if Aston could consider a pure-electric car that's smaller than a Vantage but faster and more expensive, Palmer said: "It's possible, yes. There are various challenges involved in making an EV, and the one everyone focuses on is the battery – the management system and the chemistry involved."
He went on: "The interesting thing is that the other three key components of any electric car – weight, aerodynamic drag and rolling resistance – are areas sports car manufacturers, and us in particular, are really good at mastering.
"That puts us at an advantage over other brands who are making some big claims – such as Tesla, with a lightweight roadster. I think we could be in that space relatively easily."
A pure-electric Aston roadster, previewed by our exclusive images, would probably make use of the aluminium-intensive platform that's already been introduced in the DB11 and smaller Vantage, and which is being made electric-ready. That would allow Aston to cut back some development costs by sharing components.
It's unlikely that any such car would be launched until the early part of the next decade, though, as Aston works its way through an ambitious product plan that brings a new model every 12 months right through until 2022.
In the meantime, Palmer confirmed to us that Aston's forthcoming hybrids will use 48V tech and that they will not be plug-ins. "We won't offer plug-in hybrids. I don't see the point," he said.
"You have the complexity and costs of a regular engine, and the complexity and costs of a plug-in electrified system. I'd rather spend my engineering dollar on going to what, after all, will be the final goal: pure-electric vehicles. So we hope that the hybrid system we develop will have enough 'sailing' pure-electric range to satisfy the requirements of cities."
The mild-hybrid tech could allow Aston engines to dip below eight cylinders for the first time since the straight-six DB7. However, while Palmer acknowledged that a hybrid V6 could be an ideal choice for a future Vantage, he insisted that four cylinders aren't on the agenda.
"I'm not going to confirm or deny it, but it's not beyond imagination that Aston Martin could come down to a V6," he said. "There'd be the V12 and the V8, so there could be a sporty mid-sized engine – for a future, lighter Vantage, for example. A hybridised V6 could work with that, but using the system as KERS and for performance, of course."
He continued: "I have no objection to the principle of engines that are smaller and in a V configuration, in fact, but in-line four-cylinder or three-cylinder units? No. I don't think we'll see an Aston Martin with a combustion engine that has any fewer than six cylinders."
Partnership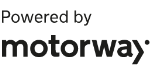 Need to sell your car?
Find your best offer from over 5,000+ dealers. It's that easy.
Palmer also admitted that Aston will offer different battery sizes on its pure-electric editions, allowing customers to focus more on range or dynamic agility. "You can buy a car depending on how much range you actually want," he said. "With our customers, the difference will not necessarily be cost; it'll be the amount of weight they want to carry around."
Palmer stated, however, that the company's forthcoming mid-engined Ferrari 488 rival – exclusively revealed by Auto Express last May – will have at least the option of a pure combustion engine. "I'd like to think that even by 2020 or 2021, when that car arrives, the world will still be a place where some people are looking for a pure petrol engine," he said.
Would you choose an all-electric Aston Martin over a Tesla? Let us know in the comments section below...