'Is Germany's domination of car design, affordability and desire weakening?'
With Audi's unprecedented early exit from World Car of the Year, Mike Rutherford asks is Germany losing its motoring domination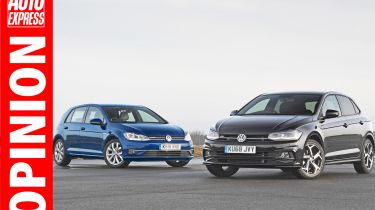 The annual World Car Awards competition is a bit like a breathless horse race that gallops for months through some of the leading motor cities, from Europe and Asia to North America. 
There are dozens of hopeful runners and riders with varying degrees of talent, experience, energy or prospect of a class or overall win. Of these, we find fearless rookies such as SEAT, Skoda and SsangYong; more traditional midfield veterans like General Motors/Cadillac and Ford; then the 'clear favourites' – Audi usually being one of them because it has so far picked up more World Car trophies (10) than any other car manufacturer on the planet.
• World Car of the Year 2020 nominations
Yet this company, or to be more precise the four cars it put up for contention, fell at the first fence in this year's race, with no nomination for a class or overall win. America's wobbly Ford and out-of-touch GM/Cadillac also crashed at the same inaugural hurdle, as did SEAT and Skoda, plus SsangYong, the Korean firm that you underestimate at your peril.
But it's Audi's unprecedented and worryingly early exit from the World Car programme in 2020 that leaves the firm open to question. Is it losing its way? And how come 'lesser' brands such as MINI, Peugeot, Toyota and Volkswagen confidently trotted through to the next stage when Audi couldn't?
Is Germany's grip on the design and production of affordable, desirable, small to mid-sized cars weakening? With four German overall finalists, not quite – but Opel is out of the running, so things could be rosier. At the same time, is Japan also on the decline? Apart from Mazda and Toyota (the Supra is a World Performance Car finalist), it would appear so – not least because these are the only Japanese firms still in the running, having cantered through the Delhi Auto Expo at the start of this month before stopping at next month's Geneva Motor Show, prior to the final furlong and prize-giving at April's New York Auto Show. Embarrassingly, Honda, Lexus, Mitsubishi, Nissan, Subaru and Suzuki all failed to build new qualifying models for the world, so were – and still are – red-faced non-starters this time. 
Close neighbour South Korea boasts a different, more positive story because it has three Kias and two Hyundais in the tournament. The biggest World Car Awards prize is the overall World Car of the Year (WCOTY) gong, which is independently rated the No 1 automotive prize on the planet. And although Germany has four contenders in the WCOTY Top 10 (the Mercedes CLA and GLB, plus Volkswagen's new Golf and T-Cross), South Korea has a credible three (the Hyundai Sonata, plus Kia's Soul EV and Telluride), Japan two (Mazda 3 and CX-30), and Britain has just one – the new Range Rover Evoque. 
Yup, you read me right – as things stand, for everyday, just-about-affordable cars that hit the spot, the new world order comprises Germany, which clings to the top slot, South Korea that rises to second place, then Japan slipping into third, followed by Britain in fourth and France fifth. The once-great, now-troubled car-producing nation that is the United States of America is well and truly out of the race – in more ways than one.
Partnership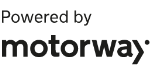 Need to sell your car?
Find your best offer from over 5,000+ dealers. It's that easy.
Do you agree with Mike? Let us know in the comments below...