New Audi A3: all-electric entry-point to Audi's future range
Audi is developing a new electric car architecture that will allow it to produce a smaller model, and our exclusive images show how it could look
Audi will shun current premium-brand trends by remaining committed to more compact models like the A3, the firm's boss has confirmed – and that is likely to lead to a showstopping baby EV due around 2026.
The German brand is axing its smallest models, with no successors expected for the current A1 supermini and Q2 crossover. But while Audi's rival Mercedes is widely expected to drop the Golf-sized A-Class and B-Class from its line-up by the middle of the decade, Audi is pushing ahead with plans to introduce precisely that size of vehicle on its forthcoming all-electric platform. 
At the Audi annual media conference last month, the firm's CEO Markus Duesmann confirmed that as part of a push to have an "all-electric vehicle in each core segment", an A3-sized model has been given the green light. "We have decided to launch an additional entry-level electric model, below the Q4 e-tron," he said.
At the heart of the process is the VW Group's new EV architecture, called SSP. It is, in effect, an amalgamation of the MEB toolkit that currently underpins the VW ID.3 and Audi's own Q4 e-tron, with the PPE components that will feature in the larger Audi Q6 e-tron, due for launch this year. 
SSP will replace both of these platforms during the second half of the decade, rationalising key components like battery cells and electric motors to deliver huge economies of scale for the VW Group and greatly improve its brands' ability to offer EVs at lower price points, while still making money on them.
When asked by Auto Express where the brand's future entry point might lie, Audi's board member for technical development, Oliver Hoffman, said that models of around the A3's size are being stitched into the requirements of SSP. "The next platform generation will be SSP," he said, "which has a very broad range of cars – so starting from the compact A3 size up to the D-segment [limousines]. 
We are also pushing the SSP platform and I see also, in the future, A3-sized cars based on it. We see a future for Audi in the premium compact class."
Our exclusive image uses Audi's last concept of around this size, 2019's AI:ME, as its base. That car was a little shorter than the A3 overall, but our illustration shows how easily its dimensions could be stretched to deliver a unique, bespoke EV shape, while not stealing too much of the Q4 e-tron's SUV image, being between five and 10 centimetres shorter than that vehicle. 
Short front and rear overhangs would allow Audi to slot the new model in at the base of its range – although it's conceivable that it may opt for an even more conventional shape, including a three-box saloon that would also be distinct from the Q4 and potentially popular in large markets like the United States and China.
SSP is expected to deliver a range of battery sizes, along with the scope for 800V super-fast charging alongside the current MEB 400V configuration. It's likely that Audi would pitch its small premium model with the faster capacity – along with a range of electric motors. 
Partnership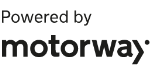 Need to sell your car?
Find your best offer from over 5,000+ dealers. It's that easy.
We know that SSP will support outputs as low as 85kW (114bhp), but expect the Audi to start with around 200bhp and rear-wheel drive – although the adoption of multi-motor set-ups from PPE might give engineers scope for four-wheel drive and torque vectoring on the inevitable RS-badged performance variants.
The new all-electric entry point is likely to mean no combustion-engined successor to the existing A3. The current model was introduced in 2020, and a typical seven-year lifespan would tip it over into the era when Audi will only launch new EVs.
It's due for a facelift later this year and this, coupled with the potential introduction of some of the VW Group's final generation of internal-combustion engines, should see the car through until late 2027 or even 2028.
Audi has no plans, meanwhile, to get involved in the VW Group's 'MEB Entry' project for cheaper, supermini-sized EVs.
The brand is leaving those vehicles – which aim to achieve a starting price of less than 25,000 Euros (£22,000) – to the likes of VW, with its recently unveiled ID. 2all concept, and sister vehicles from Skoda and Cupra.
Shopping for an EV on a budget? These are the cheapest electric cars on sale...