Audi R8 RWS vs Porsche 911 GT3
The new rear-wheel-drive Audi R8 takes on the Porsche 911 GT3 in a pure-bred sports car battle
Fast Audis are famed for their quattro all-wheel drive, and the R8 sports car has been available exclusively with the set-up since it was launched. But after the German company's tuning division changed its name from quattro GmbH to Audi Sport, it's no surprise the mid-engined monster is now available with rear-wheel drive.
The newcomer is called the R8 RWS, and is Audi's attempt at a pure-bred driver's car. However, that brief means it has to take on the undisputed king of this class: the Porsche 911 GT3. They're within a whisker of each other on price and both have rev-hungry, naturally aspirated engines, dual-clutch auto boxes and rear-drive chassis. But which offers the purer, richer driving experience for the money? 
Head-to-head 
| | | |
| --- | --- | --- |
| Model: | Audi R8 RWS | Porsche 911 GT3 PDK |
| Price:  | £112,520 | £113,927 |
| Engine:  | 5.2-litre V10 | 4.0-litre flat-six |
| Power/torque:  | 533bhp/540Nm | 493bhp/460Nm |
| Transmission:  | Seven-speed dual-clutch automatic, rear-wheel drive  | Seven-speed dual-clutch automatic, rear-wheel drive  |
| 0-60mph: | 3.8 seconds | 3.7 seconds |
| Top speed:  | 198mph | 197mph |
| Test economy:  | 21.6mpg | 19.3mpg |
| CO2/tax:  | 283g/km/£450 | 288g/km/£450 |
| Options:  | Pearl-effect paint (£3,400), rear-view camera (£600), LED lights with Audi Laser light (£3,150), Audi smartphone interface (£250), sport exhaust system (£1,800), 20-inch alloy wheels (£2,350), Bang & Olufsen stereo (£1,750), wireless charging (£450) | Options: Metallic paint (£834), Porsche Dynamic Lighting System (£1,865), Porsche Ceramic Composite Brakes (£6,498), full bucket seats (£3,324) |
Audi R8 RWS
For: Powertrain, noise, looks, even more driver involvement.Against: Balance still not as pure as Porsche's, steering could offer more feel, lacks GT3's traction.
The R8 RWS makes history, because it's the first ever rear-driven series production Audi, which is a big thing from a firm that's built its reputation on four-wheel drive. But we know from the regular R8 and R8 Plus that Audi Sport knows how to do mid-engined sports cars, and the RWS's spec is equally mouth-watering.
Shorn of its centre and front differentials, as well as the front driveshafts, the RWS weighs 50kg less than the standard car, while it uses the same 533bhp naturally aspirated 5.2-litre V10 and seven-speed dual-clutch gearbox.
Despite only the rear axle transmitting that power and 540Nm of torque to the road, thanks to launch control in tricky wet conditions, the Audi still rocketed from 0-60mph in just 3.8 seconds. It's a glorious engine, while the gearbox delivers rapid upshifts with little fuss and an addictive, perfectly matched blip on the way down the ratios.
Both cars offer startling low-gear acceleration and were evenly matched on test. But longer gearing meant the R8 wasn't quite as quick in the higher ratios, despite its power and torque advantage. It took 7.6 seconds to go from 50 to 70mph; the 911 was two seconds faster.
Outright straight-line ferocity isn't what this pair is necessarily about, though. Audi has fashioned this model as a pure driver's car, but it's not quite there on that front. While the lower kerbweight does help boost agility a little, the quick steering still lacks the ultimate level of detail and feedback you get from the GT3.
Without the four-wheel-drive hardware to redirect power to the front and keep the nose in check, there's marginally more understeer, too. This can be counteracted easily by flexing your right foot to call on the V10's torque and bring the rear axle into play, but if you do, be on your game, because the RWS slides predictably but quickly. We'd like a little more adjustability in the chassis, given the car's mission statement.
Still, there are no complaints with the ride. For a low-slung sports car the R8 tracks over rough roads with a welcome level of forgiveness and finesse. Body control is strong, too. But Audi's adaptive dampers aren't available as the RWS has a specific set-up, and you notice this occasionally.
Partnership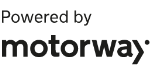 Need to sell your car?
Find your best offer from over 5,000+ dealers. It's that easy.
At the very limit the chassis control just becomes a little blurry where the GT3's stays resolutely composed. Still, this edge of usability is welcome, and with a hi-tech cabin (where visibility is, unsurprisingly, limited), you could use the R8 daily, even if few owners actually will. 
Testers' notes
• Transmission: Longer gearing in the higher ratios meant the R8 couldn't match the Porsche here for performance. Things were closer in lower gears.
• Cabin: Audi's dashboard is more minimalistic than the upright one found in the Porsche.
• Instruments: Virtual Cockpit digital dials are more hi-tech than the GT3's analogue instruments.
Porsche 911 GT3 
For: Incredible powertrain, superbly balanced and set up chassis, surprising practicality and usability.Against: Ownership remains an exclusive club, not much else…
The GT3 tag was born out of Porsche's motorsport involvement, where feedback and feel are key to speed and the limits are pushed further than in the already brilliant standard 911.
This is the driver's car; it's the vehicle that manufacturers such as Audi aspire to with the R8 RWS. And when you turn the Porsche's key and that flat-six thrums into life, it's easy to see why. Its engine settles to a busy, bassy and purposeful idle, and does without the theatrical flare of revs the R8 performs when you prod its starter button. However, once the 911 GT3 is rolling, it's anything but plain.
The motor is a masterpiece. Apart from a few concessions to road use, the 4.0-litre unit is basically carried across from Porsche's one-make GT3 race series. It produces 493bhp and revs to 9,000rpm. It shrieks to the red line with such ferocity, accompanied by an all-encompassing howl, that you'll be glad of the dual-clutch box. Unlike the Audi, there's also a manual option for the GT3, but this PDK model delivers sharper straight-line performance, slicing through the ratios with speed and savagery to equal the R8.
With that rear engine location, traction off the line is fantastic, so in slippery, wet conditions and wearing semi-slick Michelin Cup 2 rubber, the Porsche accelerated from 0-60mph in just 3.7 seconds, helped by its launch control function. It either matched or bettered the R8 over our in-gear acceleration tests, but the GT3 is leagues ahead in areas you can't measure with data.
Its steering offers more detail and feedback, relaying exactly what's going on at the road surface. Apart from a Caterham, nothing is much purer in the world of sports cars.
It mixes this with simply sublime suspension damping. There's no denying it's firm, but so is the R8, yet in its Normal chassis setting and on 20-inch wheels, the GT3 filters out the worst most surfaces can throw at it, so it's actually surprisingly comfortable on the road.
In the Sport setting and on the track, it generates staggering grip, and it's made more exploitable by the Porsche's beautiful balance and great agility, changing direction with even more aggression and precision than the R8.
The connection with the chassis is so deep and detailed that you instantly feel a slide, and it's so responsive that small inputs with the steering, throttle and brake keep things in check. Yet the GT3 doesn't feel nervous or flighty, with all that grip giving a wonderfully planted feel.
Testers' notes
• Infotainment: Not only does the touchscreen feature Apple CarPlay, it also responds to pinch and swipe gestures, just like a smartphone display.
• Transmission: PDK auto is great for track use; manual is available for those wanting more involvement.
• Instruments: Analogue dials feature, but sat-nav is displayed in the digital screen that's part of the cluster.
Verdict 
First place: Porsche 911 GT3
There isn't one weak link in the GT3's arsenal when it comes to excitement and ability. Its engine is stunning, the chassis is sublime and the auto box is brutally effective. It's even usable on the road, too. This is by far the best and most involving driver's car on sale. 
Second place: Audi R8 RWS
While the RWS is a beautiful machine, it's not as pure a driver's car as the GT3. We'd still like a little more adjustability and engagement at lower speed. That V10 should be praised in a world of turbo sports cars, though, and the R8's breadth of ability is impressive.