Porsche 911 vs Audi R8
We pitch the new Porsche 911 against a revised Audi R8 V10 in this four-wheel drive supercar showdown
The launch of a new generation of the Porsche 911 is always big news – mainly because the German sports car has ruled the roost for so long that with every successive model, sports car fans always wonder whether the status quo will change. 
Opinion is usually divided among the purists by the inevitable updates and innovations to the 56-year-old icon – and it's no different here.
• Best sports cars to buy 2019
This 992-generation 911 is bigger than ever, as with its predecessor even the normal variants use a turbocharged engine and, as always, the subtle redesign has proven contentious. Some people will love it and some will hate it, so it's a good job there are plenty of alternatives in the sports car sector.
One of the latest is the updated Audi R8. It's not the biggest change, with some tweaks to the styling and engine, but the R8 does things differently, with a glorious naturally aspirated V10 located in the middle of the chassis; the turbocharged 911 is rear-engined. 
Let's dig deeper into the changes beneath both models' striking exteriors and find out which takes sports car supremacy.
Porsche 911 
| | |
| --- | --- |
| Model: | Porsche 911 Carrera 4S PDK |
| Price:  | £99,753 |
| Engine: | 3.0-litre flat-six turbo, 444bhp  |
| 0-60mph:  | 3.2 seconds |
| Test economy:  | 28.1mpg/6.2mpl  |
| CO2:   | 206g/km |
| Annual road tax:  | £450 |
The new 911 is bigger, heavier and more powerful than before – not to mention more expensive, at £99,753 for this Carrera 4S PDK. This is inevitable when a brand like Porsche has to be seen to make progress, but we'll see how far it's advanced by testing this Mk8 911 against one of its toughest rivals.
Design & engineering
Porsche doesn't often make huge changes to its iconic sports car. The last big update was a move to turbocharging for even the 'normal' 911s, and this 992 doesn't deviate from that.
However, the 3.0-litre twin-turbo flat-six engine now delivers 444bhp and 530Nm of torque in Carrera 4S form (only two and four-wheel-drive S models are available from launch; a regular Carrera will follow later), with that extra power over its predecessor liberated through tweaks to the turbos, cooling and injection systems. All very techy.
One easier-to-understand detail is that the 992 will only come with a PDK dual-clutch box to begin with. It's an all-new eight-speeder designed so the 911 can accept a hybrid powertrain in time; even sports cars aren't immune to tightening efficiency rules.
This car sends power to all four wheels, although while the R8 is all-wheel drive only, Porsche also offers a rear-wheel-drive version of the 911.
All this engineering is housed in a new platform that's a little larger than before and uses lightweight aluminium to help keep the bigger 992's kerbweight down. However, the car has still put weight on over its predecessor, at 1,565kg for this 4S model.
Arguably the biggest change has come inside. The dash has returned to a horizontal layout, with a new infotainment system after the centre console was arranged in a central stack from the 996 car onwards.
It's a lovely cabin that achieves its minimalist look thanks to the implementation of even more tech. The 10.9-inch central touchscreen reduces the number of buttons on the transmission tunnel, which is higher than before and features a new gear selector, so the interior feels more cocooning.
Partnership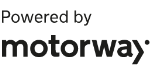 Need to sell your car?
Find your best offer from over 5,000+ dealers. It's that easy.
• Best performance cars to buy 2019
The screen is joined by a pair of seven-inch units flanking the central rev counter – a Porsche trademark that's been retained in analogue form, thankfully.
While 911s are known for offering a fairly meagre level of equipment, standard kit is more generous here, with Apple CarPlay, cruise and climate control, heated leather seats and parking sensors all included. The material and build quality are excellent, too. There's more kit in the R8, but the Porsche feels more modern.
Driving
Part of Porsche's focus for the new 911 was to broaden its range of ability. Put simply, it's achieved its goal.
Adaptive dampers are standard, although our car was fitted with the £2,273 Porsche Dynamic Chassis Control, which incorporates an active anti-roll system. In the standard setting the 911 rides beautifully, seemingly tracking over bad tarmac with a light and delicate touch for a sports car riding on 20-inch front and 21-inch rear alloys. It makes it feel like a limo next to the lumpy, less sophisticated damping in the R8.
It's incredible given that when you select Sport mode for the chassis this smooth, ultra-controlled feel to the damping remains, only body control is now much tauter, allowing you to throw the 911 round with more aggression and greater precision.
The steering is a nicer weight and inspires more confidence than the Audi's, partly because the chassis also serves up more grip. Traction is superb, too. But the 911 also allows subtle adjustability.
You need to be going more quickly than ever to unlock its really playful side, but minute steering and throttle movements adjust the line and angle of attack. It's more remote than its predecessor, but its breadth of ability is greater than before.
This is helped by the engine, which has almost no turbo lag. There's only a momentary pause as you build to full throttle before the boost kicks in and hurls you down the road. The 911's trademark guttural, dry rasp is still present as well, amplified by our car's £1,844 sports exhaust, although it doesn't sound as special as the R8.
Practicality
Usability won't be a top priority for a sports car buyer, but it's always been a 911 trait, thanks to the small rear seats. These easily fit children and adults for short trips at a push, or can be used as extra luggage space to complement the 132-litre front load bay.
The cabin is even more practical with decent storage – although the majority of this is found in pockets on each door and in the glovebox.
The 911 has lost its clever cup-holder arrangement, though. There's now one behind the gearlever and one that pops out from the dash by the passenger.
Ownership
Porsche didn't rank in the makers' chart of our Driver Power 2019 satisfaction poll, but the new 911 should be good to own because the tech has proven reliable in the brand's other models. And while servicing will be pricey, maintenance is only needed up to every two years, so the £3,145 the first three checks will cost should last you up to six years. These cars won't be cheap to run.
Running costs
This extends to insurance, with the 911 costing our example driver £1,105 to cover. However, fuel economy of 28.1mpg means a petrol bill of £2,485 for 12 months, which isn't bad, given the performance.
Cash buyers will be wowed by the Porsche's resistance to depreciation; our experts predict it will hold onto 64 per cent of its new value, and lose only £35,901. This is still a lot, but it's far less than the R8.
Audi R8
| | |
| --- | --- |
| Model: | Audi R8 V10 quattro S tronic |
| Price:  | £128,295 |
| Engine: |  5.2-litre V10, 562bhp  |
| 0-60mph:  | 3.0 seconds |
| Test economy:  | 24.0mpg/5.3mpl  |
| CO2:   | 293g/km |
| Annual road tax:  | £450 |
While the updated R8 is more expensive than the 911, matching them up on kit brings things closer. Besides, at this end of the market, performance and ability are more relevant than price, so we're testing the standard R8 V10 Coupé, at £128,295.
Design & engineering
The R8 does things differently to the 911. The 5.2-litre V10 offers more power, at 562bhp alongside 560Nm of torque. There are no turbos, either; the unit is an engineering masterpiece that sounds glorious. It's almost worth the price alone.
This is one of few non-turbo sports or supercars left, too, so no matter how it stacks up next to the Porsche, it should be savoured; the replacement for the R8 is unlikely to retain this engine.
Power is sent to all four wheels (there's no rear-wheel-drive version here, unlike with the 911) through a seven-speed dual-clutch gearbox.
The mid-engined layout gives the Audi more of a supercar shape, with a lower roofline and sleeker silhouette than the 911. However, the styling has been tweaked for this car, so the design is much more angular and sharper than its rounded-looking rival's. The Porsche appears more simple, with its full-width integrated light bar and big gaping mouth, while the Audi features more complex angles, scoops and vents – some of which are disappointingly fake.
Inside, there are fewer changes. This means the R8 still uses a 12.3-inch digital dash as its infotainment. The cabin feels older, too. While quality is good it's not quite as functional, but that's the price you pay for more exotic styling.
The driving position hasn't altered, and it's not as natural as the 911's. The relationship between seat, steering wheel and pedals isn't as nice or as adjustable as in the Porsche, but that can be overlooked slightly once you fire it up.
There's more standard kit in the Audi, with nav, CarPlay and Android Auto, parking sensors and a reversing camera, cruise and climate control, heated leather seats and keyless operation all included.
Driving
Push the red starter button and the V10 flares into life with a theatrical bark before settling down to a flat burble. This is still one of the finest engines on sale.
Despite its huge capacity, those 10 cylinders spin up quickly with a twitch of the throttle, aggressively hunting revs. On the move it's the same. The R8 doesn't have the low-down punch of the 911, so you have to rev the naturally aspirated engine more to extract the performance, but doing so is a delight.
There's still great acceleration even at low revs, but as the deep blare crescendos to a wail, the V10 really kicks. There's a noticeable step at 6,000rpm as the R8 romps forward, seemingly gathering pace almost like you've shifted down a gear.
Both cars have launch control, and with four-wheel-drive traction off the line, the R8 was quicker than the 911, taking 3.0 seconds to cover 0-60mph. That's almost supercar territory. And although it wasn't quite as quick in gear, there's still plenty of shove.
You rarely even need to shift down to overtake, such is the engine's flexibility, but the seven-speed dual-clutch box changes with a melodious blip of revs. There's a slight delay between pulling the paddle and the gear slotting home, but upshifts are clean.
However, the brakes don't inspire as much confidence as the 911's and the steering isn't as sweet. The 911's isn't exactly full of life, but the R8's steering feels glassy and the weight isn't as consistent as the Porsche's; due to those front driveshafts, it tightens up when applying the power on the way out of a corner, too, something the Porsche is immune from.
It's certainly agile enough, but ultimately has less grip than the 911, plus you get fewer, less detailed messages back from the chassis.
Still, once you're back on the power and that engine returns front and centre to the experience, you can almost forgive the R8 its flaws. Almost.
Practicality
Considering the R8's supercar styling and the fact it doesn't have two small rear seats like the Porsche, it's no surprise it's not quite as practical as the more rational-looking 911. However, there is a 112-litre load bay in the nose and some useful storage behind the seats, with a retainer for bags and other items.
The cabin ergonomics aren't as good as the Porsche's, though, while the mid-engined layout also means visibility over the shoulder is restricted, especially when changing lanes. At least the standard reversing camera should help when manoeuvring.
Ownership
Audi finished 16th in the makers' chart of Driver Power 2019 and a lot of the tech in the R8 is shared with other models. It's already proven reliable, just like the bespoke V10.
Safety kit isn't quite so good, though. Neither car has been tested by Euro NCAP, but autonomous braking isn't available here. It's part of the 911's £1,302 adaptive cruise pack, and Porsche offers lane keep assist for £749 and blind spot warning for £581.
Running costs
A heavier kerbweight and that big, rev-hungry, naturally aspirated V10 means the Audi trails on efficiency, returning 24mpg. Still, if you can afford to buy one of these cars, £2,909 a year in fuel is unlikely to be a concern.
The R8 won't retain as much of its price as the 911, though; our experts predict it'll hold on to 53.6 per cent. This is still a strong figure, but it means steep depreciation of £59,516 over three years. The R8 will also cost around £3,400 for three services, which only covers three years to the Porsche's maximum of six.
Verdict
First place: Porsche 911 
In its evolution to this eighth generation, the 911 has become even more capable. It's more comfortable, more usable and gets more advanced tech. But it's also better to drive and more refined than the R8, not to mention cheaper to buy and run. However, it has lost something in becoming more of a GT car: the raw edge that always made the 911 what it was. It's still brilliant, just in a different way.
Second place: Audi R8
One foray beyond 8,000rpm is enough to snare you, the V10 is that characterful and engaging. But in pure driving terms the R8 trails the new 911, which rides, handles, steers and stops better, yet basically equals its rival's performance. You can feel the Audi's age, but as regulations force sports cars to takeon different personalities, the R8 is still so compelling thanks to that motor.
Also consider...
Aston Martin Vantage
Model: Aston Martin VantagePrice: £122,770Engine: 4.0-litre V8, 503bhp
Aston Martin exploded back onto the sports car scene last year with the arrival of its new Vantage. Using an AMG-sourced engine packaged in a new-era Aston chassis and styling, this two-seater serves up brutal power and balance
McLaren 540C
Name: McLaren 540CPrice: £137,180Engine: 3.8-litre V8, 533bhp
It costs a little more again, but this mid-engined McLaren 540C boasts supercar tech with a carbon-fibre chassis. It's one of the class's best drivers' cars, with lovely steering and a surprisingly good ride. The V8 turbo engine is laggy, though.
Figures
| | | |
| --- | --- | --- |
|   | Porsche 911 Carrera 4S PDK | Audi R8 V10 quattro S tronic |
| On the road price/total as tested | £99,753/£126,100 | £128,295/£134,380 |
| Residual value (after 3yrs/36,000) | £63,852/64.0% | £68,779/53.6% |
| Depreciation | £35,901 | £59,516 |
| Annual tax liability std/higher rate | £7,283/£14,566 | £9,121/£18,242 |
| Annual fuel cost (12k/20k miles) | £2,485/£4,142 | £2,909/£4,849 |
| Insurance group/quote/VED | 50/£1,105/£450 | 50/£1,003/£450 |
| Cost of 1st/2nd/3rd service | £675/£1,095/£1,375^ | £999/£869/£1,613 (est) |
| Length/wheelbase | 4,519/2,450mm | 4,429/2,650mm |
| Height/width | 1,300/1,852mm | 1,236/1,940mm |
| Engine | Flat-six/2,981cc | V10/5,204cc |
| Peak power/revs  | 444/6,500 bhp/rpm | 562/8,100 bhp/rpm |
| Peak torque/revs  | 530/2,300 Nm/rpm | 560/6,300 Nm/rpm |
| Transmission  | 8-spd PDK/4wd | 7-spd DCT/4wd |
| Fuel tank capacity/spare wheel | 67 litres/repair kit | 83 litres/repair kit |
| Boot capacity | 132 litres | 112 litres |
| Kerbweight/payload | 1,565/445kg | 1,660/75kg |
| Turning circle | 11.2 metres | 11.2 metres |
| Basic warranty (miles)/recovery | 3yrs (unlimited)/3yrs | 3yrs (60,000)/3yrs |
| Driver Power manufacturer/dealer pos. | N/A | 16th/22nd^^ |
| NCAP: Adult/child/ped./assist/stars | N/A | N/A |
| 0-60/30-70mph | 3.2/2.5 secs | 3.0/2.3 secs |
| 30-50mph in 3rd/4th | 1.9/2.7 secs | 2.0/3.2 secs |
| 50-70mph in 5th/6th/7th/8th | 3.3/5.1/9.2/19.0 secs | 4.3/5.8/8.8 secs/N/A |
| Top speed/rpm at 70mph  | 190mph/1,500rpm | 201mph/2,600rpm |
| Braking 70-0/60-0/30-0mph  | 39.2/28.9/9.0m | 40.0/37.6/9.5m |
| Noise outside/idle/30/70mph | 74/50/70/76dB | 74/48/70/75dB |
| Auto Express econ. (mpg/mpl)/range | 28.1/6.2/414 miles | 24.0/5.3/438 miles |
| WLTP combined mpg  | 25.7-27.2mpg | 21.2-21.6mpg |
| WLTP combined mpl  | 5.7-6.0mpl | 4.7-4.8mpl |
| Actual/claimed CO2/tax bracket | 232/206g/km/37% | 272/293g/km/37% |
| Airbags/Isofix/park sensors/camera | Six/yes/yes/£464* | Four/yes/yes/yes |
| Auto box/lane keep/blind spot/AEB | Y/£749/£581/£1,203* | Yes/no/no/no |
| Clim ctrl/cruise/leather/heated seats | Yes/yes/yes/yes | Yes/yes/yes/yes |
| Metallic/LEDs/keyless/power tailgate | £876/yes/£387/no | Yes/yes/yes/no |
| Nav/digital dash/DAB/connected serv | Yes/yes/yes/yes | Yes/yes/yes/yes |
| Wireless charge/CarPlay/Android Auto | No/yes/no | Yes/yes/yes |