New Bentley Continental GT V8 2020 review
We drive the new Bentley Continental GT V8 in the UK and find that it's arguably a better choice than the W12
Find your Bentley Continental GT
Offers from our trusted partners on this car and its predecessors...
Or are you looking to sell your car?
Advertisement
Few cars, if any, manage to combine performance, luxury and comfort as well as the Bentley Continental GT V8. Its broad set of abilities appears to come without compromise, and for that reason it earns the full five stars. Not only is it the best Continental yet, and a fantastic entry-point into the range, it's also simply one of the greatest modern Bentleys.
Price is unlikely to be of huge concern for potential Bentley customers. But the arrival of the Continental GT V8 in the UK brings with it a substantial £10,000 saving over the flagship W12 model. At £151,800, it's still far from cheap, but it becomes the entry point to the Continental line-up.
In place of Bentley's whopping 626bhp 6.0-litre W12, you'll find a 542bhp 4.0-litre twin-turbocharged V8 under the bonnet. It's an engine we've become quite familiar with, because it powers other VW Group products such as the Porsche Panamera Turbo, Lamborghini Urus and Audi RS 6. Here it's paired to an eight-speed automatic gearbox and an adaptive four-wheel-drive system.
Despite the smaller capacity and lower cylinder count, the new GT V8 is still an outrageously quick car. Bentley claims that it will do 0-62mph in 3.9 seconds – only 0.2 second behinds the W12 model. And with a 90-litre fuel tank, you can, in theory, cover 470 miles between fill ups.
Climb in and first impressions are of a car that places luxury and opulence right at the top of its priorities. Every surface has been covered in quilted leather, brushed aluminium or polished wood veneer. Power might come from the junior V8, but there's still the same attention to detail and class in here that you'll find in the W12.
If there's a criticism – and quite a mild one at that – it's the rather cluttered and button-heavy centre console. That aside, few other cars cocoon occupants in such lavish luxury.
Once fired up, the V8 engine settles into a bassy idle. The engine remains a distant hum in all but Sport mode, barely rising beyond 2,000rpm as the eight-speed auto slurs its way through the gears. Refinement at low speed is first class, the GT V8 gliding over minor road imperfections and smoothing out larger bumps and potholes.
Increase your speed, and the V8 feels entirely effortless in the way it covers ground; a car that you could happily and comfortably cover hundreds of miles in at any one time. Against the W12 model, there are certainly no compromises to be made so far.
The way the Continental executes tighter, more technical roads is equally impressive. It's a big car, the GT V8, weighing in at 2,165kg, but the way it's able to hide that mass is really impressive. The steering is weighty and accurate, body control faultless and the level of grip served up by the four-wheel-drive system unbreakable.
An Aston Martin DB11 is marginally sharper in its responses, but there's an unexpected sense of athleticism to be found in this big, bruising GT.
Partnership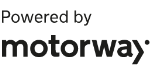 Need to sell your car?
Find your best offer from over 5,000+ dealers. It's that easy.
The V8 is down on power over the W12, but only on paper. In the real world, it feels monstrously quick. A surge of torque arrives at 1,900rpm and doesn't begin to tail off until just shy of 5,000rpm, so there's always vast reserves of power at any speed. And despite having four-fewer cylinders than the W12, the V8 sounds much better, emitting a deep, bassy bellow. Pops and bangs would be far too antisocial for a Bentley; instead thundering burbles erupt from the exhaust when you lift off the throttle.