Best cars with sliding doors
From the Citroen Berlingo to the Mercedes V-Class, here's our round-up of the best cars with sliding doors on sale in the UK today
Over the last two decades, there's been a steady stream of van-based MPVs trickling into the UK market. They almost always share their underpinnings with a commercial vehicle from within the manufacturer's line-up, outfitted with more comfortable interiors and lengthened equipment lists. Crucially, though, they also bring van-style sliding side doors that are so popular with buyers prioritising practicality. 
Some purpose-built passenger cars have adopted the sliding side door solution for entering and exiting the rear of the vehicle but today, the majority of its exponents are van-based. Don't let this put you off because, despite their commercial origins, modern cars with sliding side doors offer comfort and quality to match most mainstream MPVs. Most importantly, all the members of this list come with the practical benefits of wide-opening sliding side doors that not only make loading or getting in and out easier but also help with access in tight spaces.
Aside from their novel door arrangements, these 'vans with windows' offer boxy proportions, no-frills practicality, simple engineering and (generally) seating for seven, which makes them a good solution for family transport. The front two seats tend to be fixed in place, with the second and third rows folding or lifting out to offer multiple seating configurations. In the van-based models where the seats can be removed entirely, it's possible to achieve virtually the same carrying capacity as the original van.
As so many cars with sliding side doors are based on vans, they're reasonably priced too, making them a good choice for budget-conscious families, with insurance, maintenance costs and fuel all being low. Elderly or disabled motorists will also appreciate the qualities of these vehicles, which remain a popular choice under the Motability scheme.
So without further ado, here's our pick of the best cars with sliding side doors on today's market...
Citroen Berlingo/Peugeot Rifter/Vauxhall Combo Life
The Citroen Berlingo was one of the originators of the van-based people-mover segment, so it's appropriate that it's still around today - and just like it did back in the 1990s, still offers those sliding doors for practical entry to the second row. It's joined by two platform-mates, the Peugeot Rifter and Vauxhall Combo Life, each of which offers its own styling attributes, trim lines, colours and options, but is otherwise largely identical to the Citroen - though of the trio, the Citroen probably gets the most striking exterior and interior styling.
The Citroen has the lowest point of entry too with the Peugeot starting at the most expensive, but all are offered in five- and seven-seat variants, the Vauxhall getting an interim model in Elite trim that squeezes a pair of jump seats in for seven-seat capability in the standard wheelbase. A range of 1.2-litre three-cylinder petrol and 1.5 four-cylinder diesels is available, with varying power outputs and in the diesels, mpg figures in the high-50s. Clever Grip Control technology in the Citroen and Peugeot optimises the traction control for surfaces such as snow and dirt
Volkswagen Caravelle/Transporter Kombi/Transporter Shuttle
If the Volkswagen Transporter and all its variants have one advantage over every other vehicle on this page, it's the inherited cool of coming from the same bloodline as the original Volkswagen Type 2 van - the iconic split-screen and bay-window models, the latter of which had sliding doors just like the modern models. VW plays on this heritage with the California camping-orientated versions (with price tags to match meticulously-restored originals!) but the rest of the range is hugely practical in its own right.
Partnership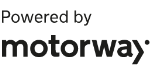 Need to sell your car?
Find your best offer from over 5,000+ dealers. It's that easy.
The Caravelle is the business-focused version of the trio with a few more car-like touches, nicer trim and details like body-colour bumpers, while the Transporter Kombi and Transporter Shuttle are aimed more at commercial use. That's most obvious in the Kombi which is a crew-cab model - it has a second row of seats, but behind that a regular (albeit shorter) load bay, like a normal panel van. All use variants of VW's 2-litre four-cylinder turbodiesel (from a modest 89bhp in the Transporters to a healthy 196bhp in the bi-turbo Caravelle), while the Transporter seats up to 8 people and the Shuttle as many as 9 passengers.
Citroen SpaceTourer/Peugeot Traveller/Toyota Proace Verso/Vauxhall Vivaro Life
As you might have noticed by now, some manufacturers share commercial platforms across several brands in order to bring costs down for everyone. Nowhere is this more apparent than the largely identical Citroen, Peugeot, Toyota and Vauxhall models you see here. There is however one thing that separates the two French entries and the British model from their Japanese cousin, as the Toyota is the only one of the quartet not to include an all-electric variant in its lineup.
The others all get a 134bhp electric model alongside the 118bhp 1.5 diesel and the 143bhp and 178bhp 2-litre diesels also available. All are offered in both standard- and long-wheelbase options, including the electric models, though the plug-in versions aren't cheap, being as much as £50k or more depending on trim level. The SpaceTourer and its ilk are less lifestyle-orientated and less stylish than the smaller Berlingo and its equivalents with more workmanlike cabins (though the high driving position is appealing), but as practical means of carrying people and things, you can't do much better.
Ford Tourneo Custom/Transit Custom Double Cab/Kombi
Variety is what Ford offers with its Tourneo Custom, Transit Custom Kombi, the Custom Double Cab, and the amusingly named Custom Nugget camper. Not just in the range of body styles, but also seating, with eight- and nine-seat models available in the Tourneo Custom, and even more with powertrains - there are diesels, petrols, hybrids, and even a plug-in hybrid model all contained within broadly the same shape, though the latter versions can be quite expensive.
The pattern is the same as with its rivals. Tourneo-badged models are less "builder's van" and more aimed as a kind of replacement for the old Ford Galaxy MPV, with a few more creature comforts and the sort of variety of options a conventional car would offer. You can get manual and automatic transmissions, and some even have air suspension on the rear axle to improve the usual bouncy van ride quality when lightly loaded. All are unexpectedly good to drive too, so the Transit has more to it than just its enormous range of options.
Renault Trafic Passenger/Space Class
Renault's alternative to cars like the Transit, Vito, Transporter and Vivaro treads a familiar path in this sector of the market: multi-seat vans-with-windows. In the Trafic's case that means nine seats and maximised practicality in Trafic Passenger trim, and a more luxurious feel in the Trafic SpaceClass, squaring up against business-orientated vans like the Volkswagen Caravelle. Pricing follows a similar profile too, the SpaceClass reflecting its more upmarket feel with a more powerful entry-level model and a price point around £9k higher.
The Passenger gets regular and long-wheelbase models, with engines spanning a 118bhp diesel to a 168bhp diesel with an automatic gearbox - the latter good for 0-62mph in 12.2sec and almost 39mpg combined. The SpaceClass ditches the entry-level diesel, a 143bhp variant with a manual gearbox slotting alongside the same 168bhp automatic combo as the Passenger, with identical performance and economy figures.
Mercedes-Benz V-Class/Vito Tourer/Crew Van
Like the Volkswagen Transporter and Caravelle, the Mercedes-Benz V-class and Vito models are effectively the same vehicle, with a more car-orientated feeling in the V-class and a commercial slant with the Vito models - the latter having the same balance between either full people-carrying ability, or a blend of people and cargo. The V-class in particular leans heavily on the luxury angle with a range of high quality, S-Class inspired additions including a new dashboard with "turbine" air vents, plenty of soft-touch plastics and a 10.25-inch infotainment system.
Mercedes also provides buyers with the option of "luxury seats" for the V-Class's second seating row. They're similar to the items fitted to the rear of range-topping S-Class saloon, offering a full reclining function, a ventilation system, heating and a back massage function. The V-class is powered by a turbocharged 2.0-litre four-cylinder diesel engine, available in two states of tune, the most potent offering real performance - the V 300 d develops 236bhp and 500Nm of torque, hitting 62mph in 7.9 seconds and going on to 137mph. Vitos, meanwhile, are more modest - the entry-level 1.8-litre diesel makes 99bhp, but Vitos are much more affordable too.
Ford Tourneo Connect
A slightly smaller offering from Ford, the Tourneo Connect is essentially a Transit Connect van with rear seats and windows. Like all the MPVs on this list, it comes with rear sliding doors which provide access to a roomy interior, laden with storage bins and cup-holders. Unlike the Berlingo, Rifter or Combo Life, though, the Tourneo is only available with five seats.
Passenger carrying limitations aside, the Tourneo Connect offers plenty of load-lugging capability, with a maximum boot capacity of 2,410 litres. Leave the rear seats in place, and the Tourneo's boot will comfortably swallow 913 litres.
Ford has recently simplified the Tourneo Connect's range of engines, so now you can choose between just two variants of a 1.5-litre diesel, one with 99bhp and the other with 118bhp, with a choice of six speed manual and eight-speed automatic gearboxes. We'd opt for the slick-shifting manual though, as Ford's auto isn't quite as good as that of some rivals. None are overly quick, but Ford does offer a slightly more rugged Tourneo Connect Active version that may suit those with outdoor pursuits - it even has an optional mechanical limited-slip differential for improving traction, as well as an increased ride height.
Need more space for family life? Read our list of the Best 8-seater cars to buy...