Best manufacturers
The UK's favourite manufacturers, as voted for by tens of thousands of owners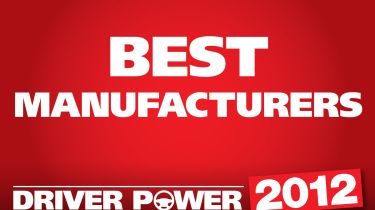 Owners have plenty to say about their cars – but what about the manufacturers behind them? This is where we tell you which makers are going to the greatest lengths to keep customers happy.
We've combined the ratings you gave the manufacturers' cars with the scores you awarded for the level of service you've received to get an overall ranking.
Our sample size is stricter this year, so there are 30 manufacturers in our countdown, and we've published a reminder of each one's 2011 ranking, too.
Click the links below or on the right for the full rundown from 30 to one.
See the results…
Click here for the top 30 manufacturers
Position
Make
%
 
 
 
 
1
Skoda
88.59%
 
 
 
 
2
Lexus
87.80%
 
 
 
 
3
Jaguar
86.39%
 
 
 
 
4
Nissan
86.16%
 
 
 
 
5
Toyota
85.92%
 
 
 
 
 
 
 
 
 
How are our results calculated?
Our survey asks drivers to rate their car out of five in 10 key categories. An independent data processing company then crunches the numbers to provide the overall average scores.
Why doesn't my car feature?
Not all models can be included, due to the sheer number of cars on UK roads. Plus, to ensure our results are reliable, we need a robust sample size of drivers of each vehicle.
See the results for previous years…