Best cheap family cars
Family cars are usually bought with a tight family budget, so here are ten of the best cheap family cars to help save you money
Cheap family cars can be a great way to save money, especially if they've been well maintained and used sparingly over the course of their lives. Choose a reliable second hand model with good fuel economy, and you'll likely save hundreds, if not thousands, in running costs compared to a factory fresh car with similar capabilities. The lower purchase price will be the icing on the cake.
Which is all the more important if you're buying a car with your loved ones in mind. At the end of the day you have mouths to feed and bills to pay, and if you can make a saving with a cheap family car that is just as practical, comfortable and roadworthy as a completely new set of wheels, then the decision really is a no-brainer.
Fortunately the term 'family car' is a broad one, mainly encompassing MPVs and estates, but also branching out towards saloons, SUVs and large hatchbacks. That should ensure plenty of choice for a range of budgets across the second-hand car market.
For example, did you know that you could buy a Nissan Leaf - with an original price tag of nearly £30k - for less than £5,000? That seems like a bargain for one of the most popular electric vehicles ever and the 124-mile range is still comparable to a lot of modern EVs. 
If estates are more to your liking, then do have a look at the Volvo V70. We recently came across several 2017 examples that had more than halved in value to less than £16,000.
While that's quite a drop, it's also the tip of the iceberg in terms of uncovering incredible value for money. Without further ado, here are the best cheap family cars that we found across the second-hand market…
Best cheap family cars
1. Renault Kadjar
We found: Dynamique Nav TCe 130 (2015/65-reg, 25k miles) 
Price new: £21,575 
Now: £9,490 
Engine: 1.2-litre 4cyl, 128bhp 
Economy: 50.4mpg 
CO2: 126g/km 
Euro NCAP: 5 stars (2015)
The Renault Kadjar is just about the best used family car you can buy, with so many things going for it. It was launched in 2015, with a mix of petrol and diesel engines and the option of front- or four-wheel drive on the larger 1.6-litre DCi. A new turbocharged, 1.6-litre petrol with 163bhp was added to the range in 2017, offering a bit more in the way of performance.
In truth the smaller engines had plenty of power, with the Kadjar proving to be adept both around town and on a motorway cruise. The forgiving ride and low noise levels help make it relaxing for occupants, as did the generous amount of head and legroom throughout. A big supermarket shop or trip away was easily navigated thanks to the 472-litre boot.
Entry-level Expression+ cars came with cruise control and Bluetooth connectivity, although Dynamique S Nav added key features like parking sensors and a synthetic leather finish inside. If you can find a Signature Nav car for good money, the panoramic roof works wonders for the amount of light inside the cabin.
2. Vauxhall Insignia Grand Sport
We found: 2.0 Turbo D Elite Nav 
Price new: £25,140 
Now: £13,995 
Engine: 2.0-litre 4cyl, 168bhp 
Economy: 54.3mpg 
CO2: 136g/km 
Euro NCAP: 5 stars (2017)
Partnership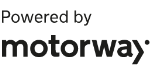 Need to sell your car?
Find your best offer from over 5,000+ dealers. It's that easy.
The Vauxhall Insignia picked up the Grand Sport moniker when the second-generation car arrived in 2017. The new name was designed to represent the big shift Vauxhall was making with the new model, with it being more spacious and upmarket than the version that came before it. The move was designed to cater for the fact that fewer family cars are being sold in this traditional market sector (the Skoda Superb being one of the few direct rivals), but we think it will still serve families well.
The Insignia Grand Sport has more than enough room for passengers to stretch out, and the high-quality interior adds to the feeling of comfort on the move. The engine line-up begins with a 1.5-litre petrol engine that offers 138bhp, although we'd go for the punchier, 163bhp version that delivers strong acceleration and is quiet at a cruise. The diesels are all strong, and officially the 1.6-litre 110PS Ecotec returns up to 64.2mpg.
3. Kia Sportage
We found: 1.7 CRDi 4 (2014/64-reg, 56k miles) 
Price new: £24,855 
Now: £9,995 
Engine: 1.7-litre 4cyl, 114bhp 
Economy: 52.3mpg 
CO2: 143g/km 
Euro NCAP: 5 stars (2010)
In a class where style is paramount, the third-generation Sportage became one of the most desirable crossovers around upon its 2010 launch. It was designed by ex-Audi man Peter Schreyer, and it still looks handsome today.
• Best used mid-size SUVs to buy 2019
Sales were strong when new, so used supply is plentiful. The 1.7-litre diesel is fairly smooth and frugal, while in top-spec 4 trim, the Sportage comes loaded with equipment; leather seats, sat-nav and all-round parking sensors are included as standard.
4. Vauxhall Astra
We found: 1.6 CDTi ecoFLEX SRi
Price new: £21,480 
Now: £6,700 
Engine: 1.6-litre 4cyl, 134bhp 
Economy: 72.4mpg 
CO2: 103g/km 
Euro NCAP: 5 stars (2015)
The Vauxhall Astra has been a mainstay on our roads since the late seventies, and today it competes well in a very competitive hatchback market. It's not quite class-leading, but its strong overall performance and reasonable pricing has kept it popular among British buyers for years.
The current car was launched in 2015 (a facelift in 2019 brought in various improvements), and early examples make a lot of sense as a used buy: strong sales ensure there are plenty to choose from, and the Vauxhall badge ensures that the Astra doesn't hold its value as well as more premium alternatives. A range of engines were offered from launch, and only the non-turbocharged version of the 1.4-litre petrol is a real weak link.
Acceleration isn't dizzying, and the Astra suits a more relaxed driving style that goes hand in hand with the spacious cabin. Five-door models make access to the rear seats straightforward, and while the Astra is a five-seater, a middle-rear passenger will feel the squeeze. Entry-level Design cars have everything you really need: air-con, cruise ctronol, a seven-inch infotainment touchscreen and more besides.
5. Skoda Superb
We found: 2.0 TDI CR 140 SE DSG (2015/15-reg, 72k) 
Price new: £23,440 
Now: £8,499 
Engine: 2.0-litre 4cyl, 138bhp 
Economy: 54.3mpg 
CO2: 135g/km 
Euro NCAP: 5 stars (2015)
Large family cars from mainstream manufacturers are in decline, yet this means you can bag a big model such as the excellent Superb estate for not much second hand.
• Best used estate cars to buy 2019
Skoda's flagship car is no longer an entirely modest proposition, and well-equipped examples could leave VW Passat buyers thinking twice. The current-generation model isn't quite in budget, but the Mk2 Superb laid the foundations of its success.
The 2.0-litre TDI engine makes most sense in the Superb. Allied to a solid six-speed DSG automatic, it's an easy, comfortable and spacious family cruiser that boasts 1,865 litres of boot space with the rear seats folded down.
6. Citroen Grand C4 Picasso
We found: 2.0 BlueHDi Exclusive EAT6 (2016/16-reg, 48k miles) 
Price new: £26,100 
Now: £10,500 
Engine: 2.0-litre 4cyl, 148bhp 
Economy: 65.7mpg 
CO2: 112g/km 
Euro NCAP: 5 stars (2013)
If you need to move seven people around in decent comfort and relative style, then the Citroen Grand C4 Picasso (now rebadged the Grand C4 SpaceTourer for the most recent edition) has been by far your best bet ever since it arrived in 2013.
The easy-going 148bhp 2.0-litre BlueHDi automatic model in Exclusive trim that we found is a lot of car for not a lot of money, and it's frugal, too. This is a vast MPV, with lots of room for five adults in the cabin, plus space for two children in the rearmost third row.
The interior is well designed, practical and spacious. From behind the wheel, the Grand C4 Picasso majors on comfort over fun, thanks mainly to the compliant, soft suspension.
7. Ford Mondeo
We found: 2.0 TDCi Zetec 5dr (2014/14-reg, 90k miles) 
Price new: £24,160 
Now: £4,495 
Engine: 2.0-litre 4cyl, 138bhp 
Economy: 62mpg 
CO2: 116g/km 
Euro NCAP: 5 stars (2007)
The third-generation Ford Mondeo was another family hatchback that delivered in a number of key areas, in much the same way as the Fiesta and Focus do today: the engine line-up was strong, fuel economy impressive, standard equipment represented excellent value and the driving experience wasn't bad either. Shop around and you'll find some great examples of late Mk3s for barely a fifth of the original asking price.
Base model trims got air-con, Bluetooth, cruise control, electric front windows and a heated windscreen as standard, while the popular Zetec trim added dual-zone climate control, alloy wheels, electric rear windows and a few other touches. The interior looks dated these days, but the Mondeo benefits from Ford's top reputation for reliability, so everything should be in good working order on used cars.
A mixture of comfortable seats and a very capable suspension make for a comfortable ride, and passengers won't feel like they've been squished into a tin of sardines wherever they're sat. There's a 528-litre boot too, making the Mondeo a terrific all-rounder.
8. Toyota Prius
We found: Hybrid T3 1.8 
Price now: £6,850 
Engine: 1.8-litre + electric motor, 97bhp 
Economy: 72.4mpg 
CO2: 89g/km 
Euro NCAP: 5 stars (2009)
Arguably, fewer cars have done more to push the idea of eco driving, such was the popularity of the Prius with various emissions-conscious celebrities a decade ago. The Prius has become a byword for cutting CO2, although it shouldn't be forgotten that it's actually a very handy family car as well.
The latest model has been around for a few years now, but the previous, third-generation car developed a reputation for bulletproof reliability between 2009 and 2015: it's not uncommon to see used models with more than a quarter-of-a-million miles on the odometer. It's no wonder they're so popular with Uber drivers.
The Prius T3 claimed 72.4mpg and emissions of 89g/km, but remember these were set long ago using the now-defunct NEDC testing procedure; 50mpg is more realistic in the real world. There was a plug-in hybrid model that promised 134.5mpg, but getting close to this was entirely dependent on how often you could charge the car.
The Prius's other qualities included a quiet drive and very decent interior space. It may be a little uninspiring, but with low running costs and used examples priced in the low thousands, you won't care a bit.
Now check out our list of the Most economical SUVs, 4x4s and crossovers...