Driver Power 2014
We reveal Britain's top cars, manufacturers, dealers, inurance companies and breakdown cover providers - as voted for by over 50,000 of you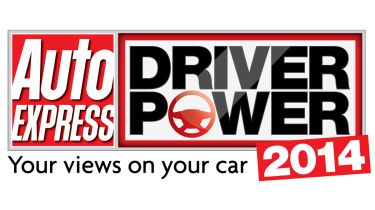 It's that time of year again... when we find out which cars YOU think make the grade – and which don't. In 2014, 50,073 of you filled out the Auto Express Driver Power satisfaction survey to give us these comprehensive results.
So, here are your top 100 cars to own.We've also listed those that didn't quite make it on to the leader board – numbers 101 to 150. 
Click here to take part in the 2015 Driver Power survey
We've replaced the braking category with seat comfort this year, because we know just how important feeling at ease in the cabin is to you. The rest of the categories remain the same, ranging from reliability to in-car tech. But this time each one is scored out of 150 to give an even more accurate assessment.
There are some stellar rises, and a few surprise new entries, along with some solid showings from cars holding their own against newer models. What's more, the overall satisfaction score has risen this year, with some all-new models achieving high marks on their debuts. How did your car do, and which model came out on top? 
See the full list of the top cars here
How are our results calculated?
Our survey asks drivers to rate their car out of five in 10 key categories. An independent data processing company then crunches the numbers to provide the overall average scores.
Why doesn't my car feature?
Not all models can be included, due to the sheer number of cars on UK roads. Plus, to ensure our results are reliable, we need a robust sample size of drivers of each vehicle.
See the results for previous years…