Best superminis for Motability
Use your allowance wisely, and you can get a supermini that's practical as well as fun to drive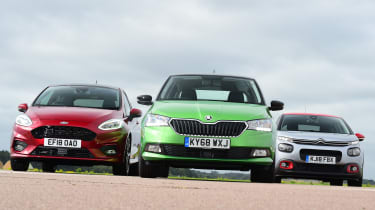 Moving up to a supermini from a city car will give you more practicality, with extra boot space and room for three in the back. The latest superminis offer plenty of connectivity too, while standard kit is pretty generous these days.
As superminis have grown in size, the range of their abilities has increased, and many of the latest models are as user-friendly as larger cars, meaning you don't have to compromise by going for one of these smaller, less expensive models.
Motability customers can also benefit from a zero advance payment on our three picks, meaning it's even easier to get behind the wheel.
Our pick of the best superminis on Motability for nil advance payment are listed below...
Ford Fiesta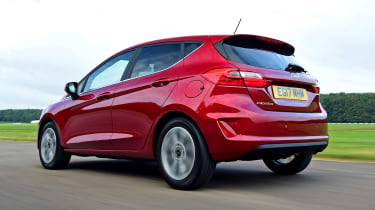 The Fiesta is the UK's No1 best-seller, and with good reason. It's a hugely practical and versatile car, and there are many versions available to suit all budgets and needs. We'd choose a five-door model over the three door to help with access to the back seats, but whichever version you choose, you'll be rewarded with one of the most enjoyable cars to drive from any class.
If you need a bit of verve, the Fiesta ST delivers, and that's available as a five-door, too, while the Fiesta Active has a raised ride height to help with access and an off-roader look, but with running costs similar to the rest of the hatchback range.
The sweet spot in the range is the Fiesta Zetec, which has all the equipment you need, and also has smaller wheels to help cruising comfort. The 1.0 EcoBoost 100 has enough power to keep pace with traffic, while its rorty three-cylinder engine note sits well with the Fiesta's lively character.
SEAT Ibiza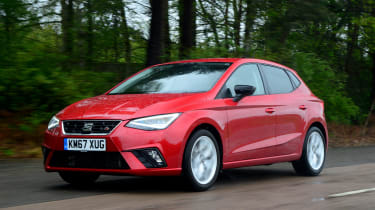 The arrival of the Ibiza put SEAT at the top of the supermini pile. With an all-new platform, it offers almost as much space as the larger Leon inside, meaning it's a very practical choice. But it's still a fun-handling supermini that will put a smile on your face, and the level of tech on board will make life easier, too.
All Ibizas are five-door hatchbacks now, so access to the back seats is a breeze, and rear space is good once you get there. The 355-litre boot is one of the largest in the class, too. It's square in shape and 60:40 split folding for the back seats also boosts versatility. The only real quibble about the Ibiza's all-round abilities are the door mirrors, which are slightly on the small side and might be hard to see out of if you have reduced mobility.
We'd choose the 1.0 TSI 115PS turbo three-cylinder petrol engine, as it offers good performance and economy, and is well suited to the Ibiza's sporty character. There is a 1.6 TDI diesel, too, which might suit if you do lots of longer journeys, but the 1.0 TSI doesn't feel out of its depth on motorways, and is quiet, too. If you want a bit more oomph, the 1.5 EcoTSI has 148bhp, and it's as close as you'll get to a hot hatch variant at the moment, although it's no Fiesta ST rival.
Mazda 2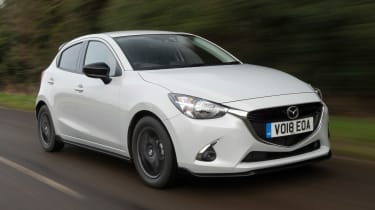 Overlook the Mazda 2 at your peril, because it's one of the unsung heroes in the supermini class. Like the Ibiza, it only comes as a five-door, but its practical side hides a small car that's surprisingly fun to drive.
Rather than going down the small turbo route like so many supermini rivals, the Mazda 2 uses a naturally aspirated 1.5-litre petrol engine. This comes in 75, 90 and 115PS guises, while its revvy nature means it feels pretty strong, especially in its most powerful form. Add in a crisp manual gearbox (five speeds bar the 115PS version, which gets six) and fast steering, and it's a car that feels sporty even on a trip to the shops.
The interior isn't quite as spacious as the very latest supermini rivals like the SEAT and Ford, but what it lacks in space it more than makes up for with standard kit. We'd recommend the 90PS engine, and all models with this motor come with sat-nav as standard, plus climate control, auto lights and wipers, Bluetooth and city braking. Go for a GT model, and the kit list is positively bursting, although you will need to top up your weekly allowance to get behind the wheel of one of these.
We'd choose the SE-L+ Nav model with 90PS engine. This model is available with manual or auto gearboxes, while the kit list is decent, too.
Have you ever owned one of our best superminis for Motability? Give us your review in the comments section below...