Used BMW 3 Series (Mk7, 2019-date) review
The BMW 3 Series Mk7 offers used buyers a huge array of choice, lots of quality and an engaging drive.
Verdict
The BMW 3 Series is a big seller in the UK, with every permutation and combination available on the second-hand market, although an extensive options list means that no two cars are likely to be the same.
When petrol, diesel and plug-in hybrid powertrains are offered, the latter usually accounts for a tiny proportion of the cars available, but not with the 3 Series. While the petrol and diesel engines are impressive and enjoyable to drive, 330e owners invariably love their cars, so if you're thinking that now might be the time to move into a plug-in hybrid, the 3 Series might be the car with which to make that leap.
Still, even if the 330e isn't for you, there's a good chance that one of the other models in the range will hit the spot.
When BMW launched the original 3 Series in 1975, little could it have known just what an institution it was creating.
While that original 3 Series was spartan and the model range was narrow, with each successive generation the 3 Series range would grow and so would its talents. It soon became the car of choice for sales reps and junior executives everywhere.
By the time the seventh-generation 3 Series arrived in 2019 the BMW led the pack in so many ways; that year we pitched it against the Audi A4, Jaguar XE, Mercedes C-Class and Volvo S60 and V60. They were all impressive cars, but the 3 Series beat every one of them, which tells you all you need to know about just what a great all-rounder the BMW is.
History
The seventh-generation 3 Series went on sale in the UK in March 2019, in saloon form only.
The initial range consisted of the 187bhp 320d diesel, and the 254bhp petrol-engined 330i. Within a month its ranks had been bolstered by the 148bhp 318d, the 261bhp 330d and the 181bhp 320i, then in July 2019 BMW also added the 374bhp M340i xDrive, alongside the 248bhp 330e plug-in hybrid.
All of these cars were powered by a 2.0-litre four-cylinder engine, apart from the 3.0-litre six-cylinder 330d, M340i and the 335bhp M340d xDrive.
Orders opened for the 3 Series Touring (estate) in June 2019, with the first cars delivered three months later; the line-up was the same as for the saloon, although a 330e plug-in hybrid edition wouldn't arrive until summer 2020.
Which one should I buy?
We wouldn't steer you away from any of the engines because they're all excellent. The diesels are clean, muscular and frugal, and the plug-in hybrid works beautifully, although if you undertake mainly long-distance motorway drives you probably won't get the economy benefit.
Unless you invest in some winter tyres, an xDrive transmission is worth having, but your fuel bills will be higher.
No 3 Series is spartan, with the entry-level SE having 17-inch alloy wheels, adaptive LED headlights, three-zone climate control, front and rear parking sensors plus a rear parking camera, an 8.8in dash display with navigation and a DAB radio, plus adaptive cruise control.
Partnership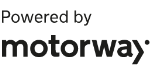 Need to sell your car?
Find your best offer from over 5,000+ dealers. It's that easy.
The Sport had 18in wheels, leather trim and heated front sport seats. The M Sport had a 12.3in display, black headlining, and a bodykit.
Alternatives
The Audi A4 and the Mercedes C-Class give the BMW 3 Series the toughest time. All three models are popular for the same reasons: a wide model range, excellent build quality and a premium badge that will impress the neighbours.
The Jaguar XE looks great inside and out, but its cramped cabin and small boot don't impress, while the Alfa Romeo Giulia looks sensational and is great to drive, and its reliability is pretty good, too.
If you want peerless reliability buy a Lexus IS, which is also very well equipped and supremely comfortable, but it comes only in hybrid form.
Other rivals worth considering include the Volvo S60 and V60 along with the Volkswagen Arteon, and if you think you're ready to go pure electric, the Tesla Model 3 is the way to go.
What to look for
Fuel tank
Apart from the 320i, all SE models and the 330e came with a 40-litre fuel tank, whereas the Sport and M Sport had a 59-litre item. It was possible to upgrade to the bigger tank, but not in the 330e.
Tyres
All SE models were supplied with regular tyres and a mobility kit in the event of a puncture. All other models were fitted with run-flat tyres instead; these were an optional extra on the SE.
Top spec
BMW offered a range-topping M Sport Plus Edition, with 19in alloys, adaptive suspension, uprated brakes and unique colours, along with variable-ratio steering and privacy glass.
Economy
BMW claims that the 330e plug-in hybrid is capable of 168-201mpg. Owners can achieve as little as 40mpg on petrol power, but with regular charges a real-world 60mpg or so is within reach.
Sat-nav issues
The standard satellite-navigation can be very frustrating, sending drivers onto very minor routes – or tracks even – in a bid to cut journey times. None of the settings seems to avoid this altogether.
Mild-hybrid technology
From July 2020, mild hybrid tech became standard on the 320d and M340d xDrive. This cuts fuel consumption, but around the same time the way this was measured changed, so CO2 emissions rose.
Interior
The standard of BMW's design and construction is superb, and while the dash isn't as glitzy as you'll find in some rivals, its added clarity makes it easier to live with.
Cabin space is impressive too, with ample head and leg room for three adults in the back.
Boot space is also pretty decent, at 480 litres for the saloon. Buy a 330e and this drops to just 375 litres, but a 40/20/40 folding rear seat is standard on all models, which improves practicality.
Running costs
As with all BMWs, the 3 Series comes with Condition-Based Servicing, which is a variable-servicing programme that tells the driver when maintenance is required, based on oil levels, wear rates of individual components and how hard the vehicle is driven.
With normal driving, an oil service is due every 16,000 miles or so. Because parts are replaced when necessary rather than according to a set schedule, there are no fixed prices for the services, but as a rule of thumb you'll pay £253-£297 (depending on which engine is fitted) for an oil and filter change.
Also replace the air and fuel filters and this cost jumps to £450-£538, while fresh brake fluid is required after three years and then every other year, at £64-90. Lifetime coolant is used and all 3 Series engines are chain-driven, so there are no cambelts to replace.
Recalls
BMW has recalled the G20 3 Series eight times so far. The first in December 2019 because of sub-standard crankshafts in some early cars.
In April 2020, faulty rear headrests led to the second recall, with the third following four months later, this time because of broken steering components.
The fourth campaign came in October 2020 with the fifth just two months later; both were because of poorly made battery packs in plug-in hybrid models.
BMW issues three recalls for the 3 Series in 2021, the first in March because of brake discs that weren't up to scratch.
The next two actions were issued in May and August 2021, the first one because of faulty front seatbelt buckles and the second because of oil pump failures; in the case of the latter, a software update was all that was required.
Driver Power ownership satisfaction
The 3 Series Mk7 made its Driver Power debut in the 2021 new car survey, achieving a respectable 31st place out of 75 entries. That put it ahead of the Audi A4 (65th) and Mercedes C-Class (71st), although the Tesla Model 3 came 18th.
The BMW didn't score all that highly in anything; it managed top 20 places only for connectivity, infotainment, fuel economy and cubby hole space. Most other things were closer to mid-table, with the lowest score being for servicing costs.
Click here to tell us about your car in the Driver Power survey...