Cheapest cars to insure in the UK 2023
Looking for a car that's cheap to insure? We've listed the cars with the cheapest insurance group ratings on sale in the UK today
​Finding cheap car insurance is one of the most effective ways for any motorist to save money – especially young and first-time drivers – so choosing one of the cheapest cars to insure in the UK will go a long way towards helping you save those precious pounds. 
Every car on sale in the UK is categorised into an insurance group that is determined by the Association of British Insurers, and these can be a useful tool to help you work out how much your car insurance may cost. When a car's group rating is decided, its safety technology, security and cost of repair are all taken into account. The car is then rated from 1 to 50 – 1 being the cheapest and 50 the most expensive. 
This insurance group rating sticks with a car throughout its lifetime, but premiums will be tailored to reflect the age and value of your chosen model, too. The same car can also vary between groups depending on the trim level and included equipment.
It's also important to remember that your car's insurance group is just one of several factors that insurers will consider when calculating your premium, so even a Group 1 car might not be as cheap for you as it is for someone else. Some of the other considerations will be your location, age and occupation.
Cheapest cars to insure in the UK
Read on to read our list of the cheapest cars to insure in the UK, ranging from insurance groups 1 to 8...
Hyundai i10 
Model: i10 1.0 Advance 5dr
Group: 2
The latest i10 is one of the sleekest small cars to come from Hyundai yet. Not only is it a better looker than its predecessor, but the new platform means that it's slightly longer and more spacious, too. There's also a generous level of tech included as standard. We think it's such a great all-round package that we named it our 2023 City Car of the Year.
Insurance groups for the i10 start from as low as group 2, but it's worth noting that Hyundai's city car is quite expensive to buy when compared to its rivals.
Volkswagen up!
Production of the Volkswagen up! may be coming to an end, but it still holds up incredibly well against its much younger city car rivals. This tiny VW looks good, is well built, offers all the essential kit and is surprisingly capable on motorway runs, too. If you're unable to bag a brand new up!, a well looked-after used example could still prove to be a very sensible purchase.
Naturally, the performance-oriented GTI will attract the highest premiums, but opting for the entry-level 65PS will knock the up! down to a mere group 2.  
Kia Picanto
Model: Picanto 1.0 '2'
Group: 3
Kia has undergone something of a design revolution over recent years, and the latest Picanto is a clear example of the brand's bold new era. It retains the compact size and affordable pricing of the previous model, but now features far more technology packaged in a modern and stylish body. 
Partnership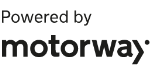 Need to sell your car?
Find your best offer from over 5,000+ dealers. It's that easy.
The Picanto should prove reliable but, if something does go wrong, the brand's 7-year/100,000-mile warranty is included for peace of mind. 
SEAT Ibiza
Model: Ibiza 1.0 MPI 80PS SE and SE Technology
Group: 3
Sitting in group 3, the Ibiza 1.0 MPI is a great option if you're searching for something that's a bit more on the practical side. SEAT's supermini is only available as a 5-door, so this, along with its overall size, provides easy accessibility and a reasonable amount of room for passengers. 
If you don't mind moving up to a slightly higher insurance group, the FR trim gives the Ibiza sportier credentials such as larger alloy wheels and twin exhausts, along with a more powerful engine..
Volkswagen Polo
Model: 1.0 Life 80PS
Group: 3
The Volkswagen Polo is a classy supermini with decent levels of equipment and a quality interior. The key downside is a more expensive list price compared to some rivals, but make no mistake, the spacious Polo provides a solid alternative to more premium cars such as the Audi A1 or MINI hatchback.
With a claimed fuel economy of 51.4mpg on the WLTP combined cycle, and CO2 emissions of 124g/km, the Polo 1.0 Life 80PS should also deliver low running costs as well as savings on insurance.
Skoda Fabia
Model: 1.0 MPI 80 SE Comfort and Colour Edition
Group: 4
Although it could be seen as one of the less exciting models in the supermini market, the Skoda Fabia excels at being a car that's easy to live with without breaking the bank. 
The non-turbocharged 1.0-litre MPI engine sits in the lowest insurance group of the Fabia lineup, and its 79bhp power output means it's better suited to lower-speed driving. If you like the look of the Fabia but need more power, the 1.0-litre TSI engine is a better all-rounder, but this will push the insurance up.
Toyota Aygo X
Model: Aygo X 1.0 VVT-i Pure
Group: 5
Toyota's pseudo-SUV is a small car with plenty of personality, along with a reasonable amount of standard kit. However, its three-cylinder petrol engine and some low-rent materials do make it feel dated when compared to newer rivals – many of which are hybrid or electric powered. 
There are indeed some savings to be made with the Aygo X if you opt for the entry-level Pure trim, but a starting price of over £16,000 quickly stops it from being an outright bargain.
MG3
Model: MG3 1.5 VTi-TECH Excite 5dr
Group: 7
The MG3 has been one of the UK's cheapest brand-new cars ever since it first arrived in 2013. Now, an entire decade later, a new MG3 is coming. For the time being, though, the existing model is still a tempting proposition for motorists on a tight budget.
Starting from under £14,000, the MG3 is far from being the most radical or groundbreaking supermini. Fortunately, in Excite trim it does offer most of the basics you'll realistically need, along with a few extras such as Apple CarPlay and rear parking sensors. The icing on the cake is MG's seven-year/80,000-mile warranty. 
Fiat Panda
Model: Panda 1.0 Mild Hybrid
Group: 8
Much like the MG3, the humble Fiat Panda is set to be replaced soon. However, if you want a straightforward small car that's cheap to buy and run, as well as being reliable and a doddle to drive, the existing model is one of the best choices for under £15,000 - just ask the countless Italians who swear by them.
The ageing Panda's engine range has now been trimmed down to just a single 1.0-litre petrol unit fitted with mild-hybrid tech. This helps to keep emissions down to a reasonable level and claimed fuel economy of 57.6mpg isn't bad either.
 Renault Captur
Model: Captur 1.0 TCe Evolution
Group: 8
Predictably, the vast majority of cars on this list are compact city cars and superminis. However, if you're in need of something a bit more practical and family-friendly, the Renault Captur SUV resides in insurance group eight. There's more good news, too, as this is one of the best small SUVs you can buy.
As a former Auto Express New Car Awards winner, the Captur is a good looking car on the outside and boasts a surprisingly upmarket-feeling interior on the inside. There's also plenty of room for your family and their luggage, which is ideal as you should be able to afford more days out with your insurance savings.
The cheapest cars to insure in the UK
Just passed your test? Check out our favourite cars for new drivers...