Best cars of the 2018 Paris Motor Show
The Paris Motor Show delivered the goods again in 2018. Here the Auto Express team choose the best cars of the show.
Perhaps the 2018 Paris Motor Show didn't serve up the bumper crop of new car reveals we've become used to in previous years but the offering in the French capital definitely delivered quality to mask any lack of quantity. A choice line-up cars took their turn under the lights and the Auto Express team was on hand to give them a thorough once over.
The headline act was undoubtedly the launch of the all-new BMW 3 Series, but the covers also came off the new DS 3 Crossback, Kia Proceed, Mercedes B-Class, SEAT Tarraco, Skoda Kodiaq vRS and much, much more. Plus, as is the norm at major motor shows, there was a wide range of concept cars that made an appearance with everything from Peugeot's sensational e-LEGEND to Renault's EZ-Ultimo, which previews the luxury car of the future.
• All the latest from the 2018 Paris Motor Show
But which cars stood out? It's never easy to pick the best car in a display of such diversity and opinions are bound to differ, which is why we've encouraged every member of the Auto Express editorial team to choose their own best car of the show and make a case for it below...   
Do you agree with our 2018 Paris Motor Show best cars? Scroll down to view our picks…
DS 3 Crossback
By Steve Fowler, editor-in-chief
PSA boss Carlos Tavares says it my take his DS brand 20 years or more to rival the likes of Audi and BMW, but I reckon it could come a lot sooner than that. The DS 3 Crossback is absolutely the right car at the right time – a small, premium SUV that's also available with electric power.
Plenty have questioned the side view of the DS 3 with its slightly awkward shark fin on the rear door – what designer Thierry Metroz calls DS 3 DNA – but in the metal on DS's Paris show stand, the new car is nicely proportioned with some fabulous design details, especially in the lights.
What you can't question is the quality; a surprise (for some) from a French car maker, but not if you class DS as a French luxury brand. And why not? One of the biggest opportunities the brand has is on customer service – and that's where the big premium brands have presented DS with an open goal.
Peugeot e-LEGEND
By John McIlroy, deputy editor
Peugeot has spent much of the past three years bringing its design language right up to date - with impressive results, thanks to the likes of the 5008 and the new 508. But at Paris the French brand got back in touch with history as inspiration for an all-new pure-electric concept, and the e-LEGEND drew admiring looks from lots of rival brands.
I'm not surprised. It shows what Gilles Vidal and his team at Peugeot could do with even more creative freedom - a nod to the 504 Coupe, yes, but with muscle and more modern relevance than perhaps even they could have envisaged. I expect they're already tired answering questions about when it could be built. I just hope that it can, and soon.
BMW 3 Series
By James Batchelor, editor-at-large and head of motoring video
My show star wasn't the prettiest car to be revealed at Paris and nor was it the most ground breaking. It wasn't even the most exciting either but for thousands of Brits it will be their next car. And if I were a betting man I'd place money on it being the new compact executive class champ. 
Partnership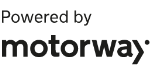 Need to sell your car?
Find your best offer from over 5,000+ dealers. It's that easy.
Despite motor shows traditionally being the place to launch a new car, bright lights in a vast dark room rarely do justice to a car's design, and that's the case with the new 3 Series. In leaked pictures the new 3 looks, to be perfectly honest, pretty dreadful with the design seeming to be a mixture of bland, shapeless body panels mixed with over styled lines and creases that seem to serve no purpose whatsoever. On BMW's stand the 3 Series looked a bit better, but I think the real test is when you see one on the M40 motorway. It could surprise us all.
What was in no doubt in Paris though was the interior as the 3 Series has the nicest cabin of any BMW saloon car. It's a great reboot of BMW's traditionally austere interior design and puts a 7 Series to shame for tech and style. And if any the last 40 years have been anything to go by, the 3 Series will be the best in its class to drive. I can't wait to tell you what it's like on video.
Audi SQ2
By Jonathan Burn, news editor
Audi's presence was this year's Paris Motor Show was far more restrained than usual but that didn't stop it rolling our some new metal – and racy metal at that. The Audi SQ2 is a pocket-sized SUV with some real firepower – how does 0-62mph in 4.8 seconds sound? It uses the tried and tested 2.0-litre four-cylinder turbo from the S3 hatch and churns out 296bhp. Its diminutive proportions also mean it should be one of the more rewarding SUVs to drive. 
There's just enough aggression in the design to make it stand out without going overboard, too. And as it's an Audi you can be assured quality inside and out will be first class – a price tag of around £35,000 also makes it pretty attainable.
Porsche 911 Speedster
By James Brodie, senior staff writer
Motor shows are usually about everything shiny and new in the world of cars, but my Paris show star is old-school in intent. We've seen Porsche use the Speedster bodystyle synonymous with the 356 on the 911 plenty of times in the past and it's usually used to signal the changing of the guard. No difference here then – the 991-generation car is on the way out, with a new 992 model set to star at the LA Motor Show this November.
This new 911 Speedster is a concept in name, but 99 per cent the finished article that 1,948 of the most well heeled Porsche owners will get their hands on early next year. Based on the GT3, a 4.0-litre, naturally aspirated flat-six producing 493bhp and a 9,000rpm redline sits at the rear. It's also Porsche's 70th birthday present to itself, unashamedly flexing its heritage muscles before the next 911 goes hybrid.
Ferrari Monza SP1
By Alex Ingram, staff writer
Does the thought of the Ferrari 812 Superfast put a huge smile on your face, but you'd rather get the same thrills while picking bugs out of your teeth? Well the idea clearly amuses me, because my star of the show is the Ferrari Monza SP1: a single seat, carbon-bodied £3million version of Maranello's most powerful ever road car. Inspired by 50s classics like the 750 Monza Spider, it's the first of Ferrari's exclusive 'Icona' project, celebrating the marque's most significant models.
In the carbon, it looks truly stunning: the body is tiny, shapely and with huge wheels stretched out towards each corner. Think Mercedes SLR Stirling Moss, but with perfect proportions. It's just spectacular. There's a two seat version too - the SP2 - but the single seater is the more striking, and the single brown leather seat is just glorious. All of this housing one of the finest V12 engines ever built. What's not to love?
Click here for everything from this year's Paris Motor Show...