Young Driver lessons: teaching your kids the rules of the road
We spend the day at a Young Driver lesson to find out the benefits of teaching your children to drive young
Is it ever too young to learn to drive? Apparently not, according to Young Driver. Britain's leading driver tuition programme for children and teens has seen a spike in interest in its courses for the very youngest pupils.
Earlier this year, it expanded its national fleet of electric Firefly cars – used to teach five to 10-year-olds – from three to eight due to the popularity of the lessons.
But is there genuinely a benefit to getting children as young as five behind the wheel?
Auto Express was keen to find out, so I took my younger daughter Erin (5) to a Young Driver course at Kempton Park racecourse in Surrey, along with her older sister Isla (9), who was also keen to get a taste of driving.
There can be no denying the case for better standards of youth driving is compelling. Although the Department for Transport's 2017 figures for fatalities of 17 to 24-year-olds in road traffic accidents confirm that the general trend over the last decade is downwards, a total of 279 – or 16 per cent of all road deaths – is unacceptably high.
There's also an argument to be made that young people need to be more enthused about car usage in general – DVSA data published in 2017 showed that the number of 17-year-olds taking driving tests had tumbled by 28 per cent in the past decade.
• Driving theory test: everything you need to know
Combine that with a study earlier this year by the Centre for Transport and Society, the University of the West of England and the University of Oxford, which found a sustained decline in car use in young adults, and it's clear anything that can help change attitudes towards cars among the younger generation should be welcomed.
So is teaching those still at primary school part of the answer? On a sunny Sunday afternoon in Surrey, there's certainly no sign of antipathy towards cars among the steady stream of youngsters eagerly awaiting their lessons.
A fleet of Vauxhall Corsas awaits the 10 to 17-year-olds and initially there's slight disappointment from Isla when she realises that at the age of nine, she's just below the age threshold to allow her to get behind the wheel of a 'proper' car. But that quickly abates as anticipation builds prior to her lesson.
The girls meet their instructors before their 20-minute stint behind the wheel, and are talked through the essentials of the Firefly car. As you would expect, the controls are not overly complicated, but are sufficient to give pupils a flavour of the rudiments of driving.
The accelerator pedal is essentially the brake, too; push down and you go faster, come off it and the car stops. There's obviously a steering wheel, plus indicators and, importantly, a 'kill' switch for the instructor, just in case the kids get a little too excited (although with a maximum speed of around 15mph, there's little opportunity for serious misdemeanours).
Instructor Martin Wood, who will be advising Isla, explains the main purpose of the lesson. "We are aiming to teach the very young children basic roadcraft," he says.
Partnership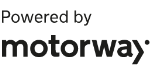 Need to sell your car?
Find your best offer from over 5,000+ dealers. It's that easy.
"The idea is that they understand basic road signs, which side of the road to drive, how to deal with a junction, what a 'Give Way' sign means as opposed to a 'Stop' one, and basic reversing skills.
"It's an introduction to full-size cars, so when they get in them, they have an idea of what they are going to do. There are no gears on the cars, so their main focus is just on observation, steering and indicating at the right time. 
The course reflects this; it features a simple but comprehensive layout with enough turns and junctions to provide a reasonable test, without being too daunting. And there are a couple of bays to practise reverse parking at the end of the session. I'm impressed by the theory behind the lesson, but identify an immediate issue: Erin, who is in year one at primary school, is still learning to read, which may make identifying a 'Give Way' sign tricky…
Her instructor Sammy Milton tells me not to worry. "I work in a nursery," she explains. "I teach two to five-year-olds, so for me it's like being at work. You speak to them in the same kind of reassuring manner that calms their nerves."
Suitably reassured, I stand back and look on, fascinated, as the girls' lessons get under way. There's a minor degree of uncertainty, particularly from Erin, at the outset, but once on the move it's amazing to watch them grow in confidence while negotiating the vagaries of the circuit.
The 20 minutes pass quickly, and by the end I'm pleased – and proud – at how well my daughters have done. The instructors are extremely positive. Martin tells me Isla was impressive, adding: "My only suggestion would be she gives more room on the passenger side going round a left-hand bend. We clipped some cones, but otherwise it was great."
Sammy's appraisal of Erin is equally encouraging. "She did really well," she says. "I had to explain that as soon as you take the foot off the pedal the car stops. But aftera few minutes she was fine and asking to go faster."
While my girls' lesson has gone seamlessly, the instructors acknowledge teaching the youngest isn't always so straightforward. Says Martin: "The biggest issue for five and six-year-olds is concentration. Twenty minutes is a long time to keep the focus on driving, especially when mum and dad are at the side, waving. The hands come off and you have to tell them to keep their hands on the wheel." Many children find the steering heavier than they expect, too.
Having seen how my girls enjoyed their lesson, I'm won over by the idea of teaching kids. But is there any real benefit?
Mark Beaumont, Young Driver team manager, is adamant there is. "The initial benefit is coordination – they are going to be able to control a vehicle – and spatial awareness," he explains. "But, more than anything else, driving becomes second nature. Just having one lesson is a massive benefit.
"You are not going to have someone who is worried about getting in a car when they turn 17, because they know how to control a vehicle. They are then learning how to deal with the road, and not driving and the road at the same time."
And, according to Mark, the younger the kids start, the better. "Anything you can do to get them involved in vehicles at an early age is going to be beneficial," he says.
"They are learning a new skill, but they don't realise they are learning. That is the battle with children – to make them actually want to learn. Your daughters have had brilliant fun doing a Firefly lesson, but they don't realise they are learning skills for life. That is bound to make a difference."
As an on-road instructor, Mark recognises the course's worth. "I've taught pupils on the road who've done Young Driver, and it's made my life so much easier," he says. "Kids who have done this course definitely make better drivers."
At the end of an absorbing afternoon, I had to agree. And judging by the stream of 'advice' from my two new backseat drivers on the journey home, it's clear that the road safety message has also made a big impression on Isla and Erin.
While my daughters are at the younger end of the age range at Young Driver, 10-year-olds and upwards are taught in dual-control 1.4-litre Vauxhall Corsa SRis (as long as they are at least 1m 42cm in height).
The Corsa course at Kempton Park is one of Young Driver's supersites and offers a host of challenges over a surprisingly large area.
Students learn parallel parking, dealing with roundabouts and even hill starts. And, if you're feeling daring, you can even book your child on to the course in a 6.75-litre Bentley Arnage!
Young Driver operates courses nationally in venues from Livingston to Exeter, and Belfast to Norwich.
First Cars on Auto Express...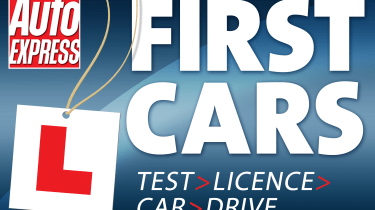 Everything you need to know about learning to drive, getting your driving licence and choosing your first car...
Learning to drive
Passing your driving test
Getting your first car
For all the latest car news, features, tips and advice, follow Auto Express on Twitter and like us on Facebook...